For Immediate Release
Monday, March 13, 2023
(New York, N.Y.) — The Counter Extremism Project (CEP) reports weekly on the methods used by extremists to exploit the Internet and social media platforms to recruit followers and incite violence. Last week, CEP researchers located the 23rd issue of the pro-ISIS al-Azaim Foundation's Voice of Khorasan magazine.
Additionally, CEP found two accounts on Meta-owned Instagram for regional white supremacist active club groups and four active club supporter accounts that posted a variety of white supremacist propaganda. Finally, CEP researchers located copies of neo-Nazi accelerationist manuals on the Internet Archive encouraging violence and serving as a reference guide outlining tactics, techniques, and procedures for acts of domestic terror.
Pro-ISIS Web Magazine Voice of Khorasan Issue 23 Released
On March 4, the pro-ISIS al-Azaim Foundation released the 23rd issue of the Voice of Khorasan web magazine. The main article called for increased online ISIS propaganda efforts, reaffirming the importance of the online space, and stating that this work was "equal to that of shooting arrows," especially if it helped inspire others to immigrate to ISIS-held territory or commit attacks. The article sought to portray social media companies as being hypocritical for removing pro-ISIS content, but allowing Taliban content, insinuating that this was part of a plot to increase support for the Taliban.
Other articles stated the importance of patience, mocked the U.S. government and populace for the 2023 Chinese balloon incident, and criticized Pakistan for supporting the Taliban and their form of governance. The web magazine also contained a narrative piece about an ISIS-K fighter killed by a drone while returning to his family with scarce food from a market. A section also included a list of recent ISIS attacks in Burkina Faso, Nigeria, Pakistan, Iraq, and Mozambique.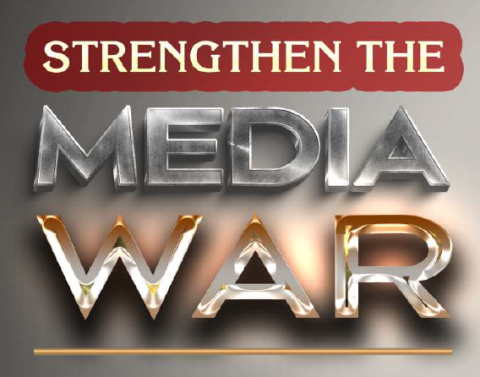 Image from Voice of Khorasan issue 23, encouraging online ISIS propaganda efforts.
Active Club Affiliated Accounts Located on Instagram
On March 9, CEP found two Instagram accounts for regional white supremacist active club groups in Estonia and Finland and four accounts for active club supporters. The Estonia active club profile had 74 followers, while the Finnish group had 73 followers. Both accounts posted their first photo on March 9 and March 7, respectively, and both profiles contained links to the group's Telegram pages.
CEP researchers also located four accounts that posted active club propaganda, including photos released by regional chapters. The four accounts had between 5 and 193 followers, averaging 101.
CEP reported the six accounts to Instagram on March 9. Active club Instagram pages reported to the social media site by CEP for chapters in the Netherlands and France in December and January were still online on March 9. The two active club chapter pages were still available on Instagram on March 13.

Regional active club profile on Instagram. Screenshot taken on March 9.
Neo-Nazi Accelerationist Manuals Located on the Internet Archive
On March 8, CEP researchers located four neo-Nazi publications on the Internet Archive that encouraged acts of violence and terrorism. The texts were originally released in June 2021, December 2021, June 2022, and July 2022. The texts advocated acts of violence targeting Jews, Muslims, Sikhs, LGBTQ people, people of color, law enforcement, government officials, and others. The four publications also called for terrorist attacks on infrastructure, including power substations. One manual contained information on operations security, surveillance, target selection, directions on homemade explosives, and advice for live-streaming attacks. One upload, a 14-page manual, advocated for attacks on the electric grid, terrorist attacks against Jewish organizations, and the target assassinations of government officials and their families.
The same user uploaded the four manuals on January 1, 2023. CEP researchers have previously found versions of the same content multiple times on Telegram. The Internet Archive removed the content after CEP reported it.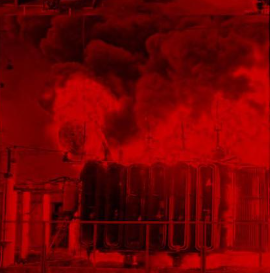 Image from an accelerationist manual encouraging attacks on infrastructure, found on the Internet Archive.