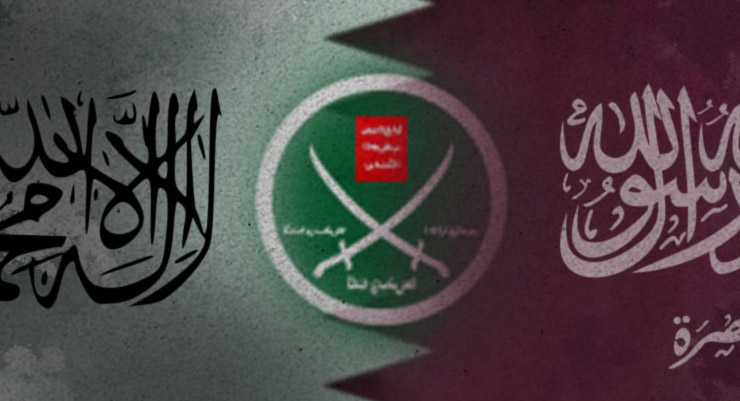 On June 5, 2017, several Middle East and Gulf countries announced that they were severing ties with Qatar as a result of the country's support for extremism and terrorism. Although Qatar announced that it is preparing to expel several Hamas leaders, the government has previously denied reports that it was expelling Hamas leader Khaled Meshaal, referring to reports as "just rumors" and calling Meshaal a "dear guest" of Qatar...
Daily Eye on Extremism
September 21, 2017
BBC News: CEP Senior Advisor Dr. Hany Farid Discusses Comments Made By U.K. Prime Minister May And The Need To Force Internet Companies To Be More Aggressive In Combating Extremist Content Online.
"Russia said on Thursday it had warned the United States it would target areas in Syria where U.S. special forces and U.S.-backed militia were operating if its own forces came under fire from them, something it said had already happened twice. Russia was referring to the Syrian Democratic Forces (SDF), an alliance of Kurdish and Arab militias fighting with the U.S.-led coalition, which Moscow said had diverted from the battle to take Raqqa to Deir al-Zor, where Russian special forces are helping the Syrian army push out Islamic State militants."
Reuters: Russia Warns U.S. It Will Target U.S.-Backed Fighters In Syria If Provoked
CBC Radio: CEP Senior Advisor Dr. Hany Farid Discusses Online Hate And Extremist Content And The Importance Of Government Pressure In Motivating Internet And Social Media Companies To Do More To Rein In Misuse Of Their Platforms By Extremists And Terrorists.
"Facebook has conceded that technology companies could do more to counter online extremism after Theresa May and the French president, Emmanuel Macron, proposed fining firms that move too slowly to remove extremist content being shared by terrorist groups. The social media giant told a meeting between political leaders and its own executives as well as others from Google and Microsoft at the United Nations general assembly in New York that it is now employing thousands of content reviewers around the globe and a staff of 150 people dedicated to countering terrorism on its platform in an attempt to remove more extremist content."
The Guardian: Facebook Admits Industry Could Do More To Combat Online Extremism
"Syrian government troops and allied militias are locked in a race against rebels backed by the United States for control of Deir ez-Zor, an oil-rich province that will give whoever governs it greater influence in the country's wider civil war. Government soldiers and supporting militias have now crossed the Euphrates River, which had served as an informal dividing line between them and the U.S.-backed Syrian Democratic Forces (SDF) as they waged separate offensives against ISIS in the area."
NPR: Why The Race To Oust ISIS From Deir Ez-Zor In Syria May Present New Dangers
"French President Emmanuel Macron said on Wednesday the Iran nuclear deal was not enough given that Tehran had increased its influence in the region and pressed ahead with ballistic missile tests, and offered to mediate between the United States and Iran. Macron, whose country had been one of the toughest negotiators during the talks between Britain, China, Germany Russia, United States and Iran, repeated that it would be an error to scrap the deal. "Is this agreement enough? No. It is not, given the evolution of the regional situation and increasing pressure that Iran is exerting on the region, and given increased activity by Iran on the ballistic level since the accord," Macron told reporters in New York."
Reuters: Iran Regional Behavior Means Nuclear Deal Not Enough
"As the U.S.-led coalition effort to destroy Islamic State's physical caliphate nears its endgame in Iraq, a major question hangs over the country: Is there still an Iraq?  ISIS has suffered a series of crippling blows, including its loss of the strategically important town of Tal Afar in Nineveh province. The U.S.-led coalition will next focus on driving ISIS out of Hawijah, some 200 miles north of Baghdad. Hawijah has an outsize military importance because ISIS has used it as a staging area from which to attack Baghdad and Fallujah."
The Wall Street Journal: After Islamic State, Is There Still An Iraq?
Daily Dose
Extremists: Their Words. Their Actions.
Islam wishes to destroy all States and Governments anywhere on the face of the earth which are opposed to the ideology and programme of Islam regardless of the country or the Nation which rules it.
The Counter Extremism Project acts to shine a light of transparency and accountability on those persons, businesses and institutions that financially underpin the activities of extremist groups.
Learn More