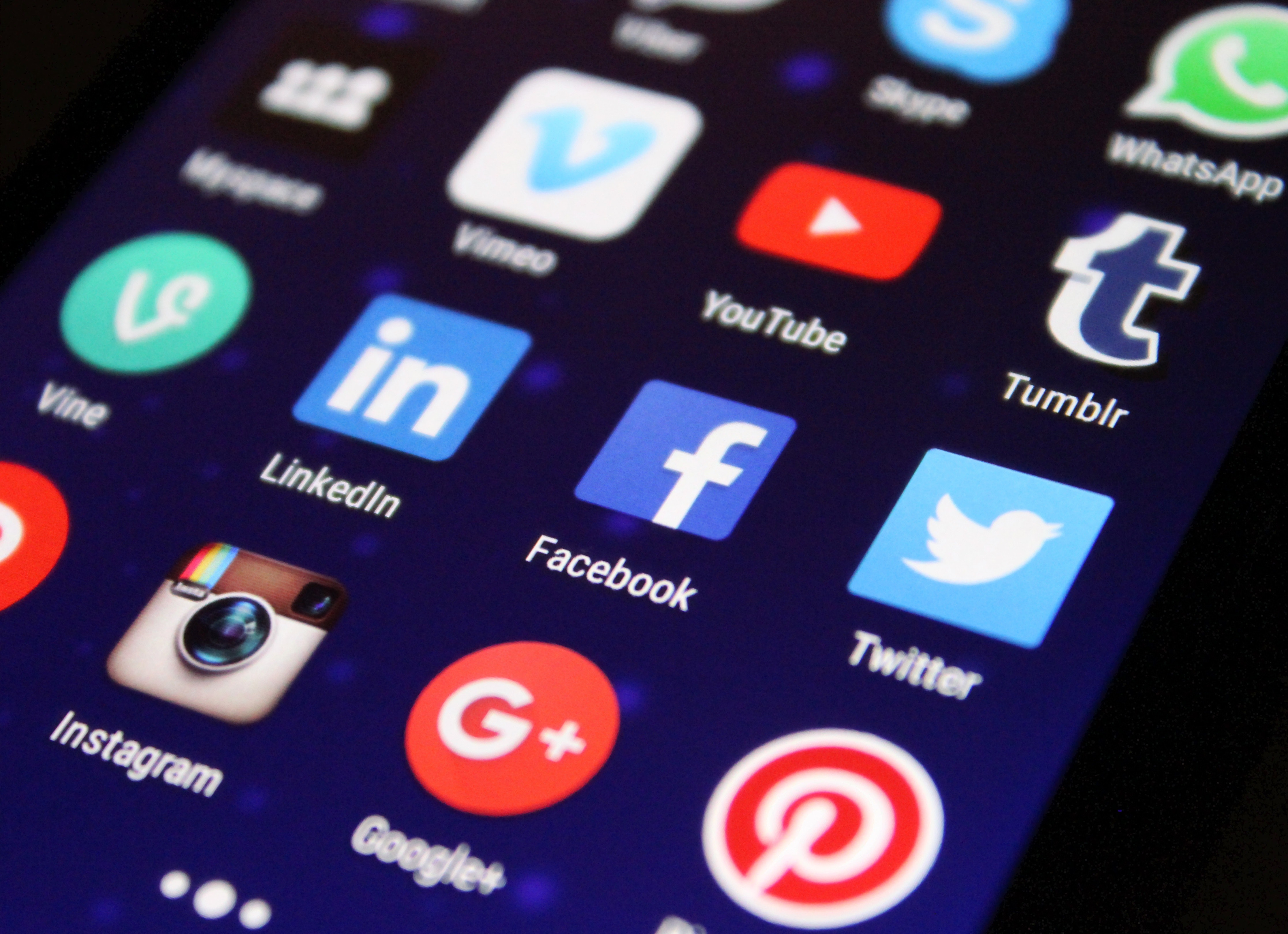 Official extremist group propaganda materials are easily disseminated and accessed on the Internet. The individuals documented in this report accessed extremist group propaganda on a variety of social media platforms, including Facebook, Twitter, YouTube, Tumblr, Google Plus, Skype, Paltalk, and WhatsApp. Several individuals also played a part in further propagating extremist propaganda materials. Of the 168 individuals documented by CEP, at least 51 disseminated propaganda materials either online, in person, or via mail, and 59 viewed or discussed propaganda materials with another individual.
Daily Eye on Extremism
February 19, 2019
"The last defenders of the Islamic State terror group's self-declared caliphate are refusing to surrender, clinging to their last sliver of land while hiding among hundreds of civilians. Commanders with the U.S.-backed Syrian Democratic Forces, observers and officials with the anti-IS coalition say about 300 mostly foreign fighters have so far rebuffed efforts to get them to give up an area in the eastern Syrian village of Baghuz that spans no more than a few hundred square meters. Complicating efforts to finish off the terror group's physical caliphate, they say, is the presence of up to 1,000 civilians, including IS family members, children and possible hostages, as well as ongoing concerns that more IS militants and civilians may be hidden in a network of tunnels extending from Baghuz. The Britain-based Syrian Observatory for Human Rights, which has been monitoring the conflict in Syria, said on its website Monday that SDF commanders had rejected a request by the remaining IS fighters to allow them safe passage into neighboring Iraq in exchange for the release of hostages and SDF prisoners."
Voice Of America: Islamic State Fighters In Syria Holding On, Looking For Escape
"Afghan border security troops were asleep inside their remote post in southern Afghanistan early Friday when a Taliban infiltrator climbed a guard tower. Moments earlier, a lone sentry had left the post to wake his replacement. As the new sentry climbed the tower, he was shot dead by the insurgent hiding inside, officials in Kandahar Province said Saturday. Then, moments later, Taliban fighters rammed a stolen police Humvee packed with explosives through the entrance of the base, they said. Once inside, the attackers shot and killed security troops who had survived the initial explosion. All 32 men posted at the base died, said Khalid Pashtun, a member of Parliament from Kandahar. "No one survived," he said. Officials said the insurgents escaped after looting the base, in Spinboldak district, across the border from the Pakistani city of Quetta some 60 miles south, where the Taliban leadership is based. Mohammad Yousuf Yunasi, a member of the provincial council, confirmed the attack but said he had few details. He said such ambushes are possible because Taliban fighters are often better equipped than border security forces. Some, he said, have night-vision goggles. "This is the main reason the police suffer high casualties," Mr. Yunasi said."
The New York Times: 'No One Survived.' A Taliban Attack Kills 32 At Remote Afghan Post.
"More than four years ago, the Federal Bureau of Investigation appealed to the public to help identify the narrator in one of the Islamic State's best-known videos, showing captured Syrian soldiers digging their own graves and then being shot in the head. Speaking fluent English with a North American accent, the man would go on to narrate countless other videos and radio broadcasts by the Islamic State, serving as the terrorist group's faceless evangelist to Americans and other English speakers seeking to learn about its toxic ideology. Now a 35-year-old Canadian citizen, who studied at a college in Toronto and once worked in information technology at a company contracted by IBM, says he is the anonymous narrator. That man, Mohammed Khalifa, captured in Syria last month by an American-backed militia, spoke in his first interview about being the voice of the 2014 video, known as "Flames of War." He described himself as a rank-and-file employee of the Islamic State's Ministry of Media, the unit responsible for publicizing such brutal footage as the beheading of the American journalist James Foley and the burning of a Jordanian pilot. "No, I don't regret it," Mr. Khalifa said from a prison in northeastern Syria. "I was asked the same thing by my interrogators, and I told them the same thing."
The New York Times: The English Voice Of ISIS Comes Out Of The Shadows
"More men and boys from a Somali American community in Minneapolis have joined – or attempted to join – a foreign terrorist organization over the last 12 years than any other jurisdiction in the country. FBI stats show 45 Somalis left to join the ranks of either the Somalia-based Islamic insurgency al-Shabab, or the Iraq- and Syria-based ISIS combined. And as of 2018, a dozen more had been arrested with the intention of leaving to support ISIS. Both numbers are far higher than those of alleged terrorist wannabes who left or attempted to leave the country from other areas in the country where Muslim refugees have been resettled. In the case of the Somalis, it's no longer just the men. Early last year, a female was apprehended by authorities on charges of supporting providing material support to Al Qaeda and arson. So what has made the area such a hotbed for such activity? And what has been Rep. Ilhan Omar's record in addressing the issue - either before she was elected, or since?"
Fox News: How Minneapolis' Somali Community Became The Terrorist Recruitment Capital Of The US
"Europe is beefing up its rules to keep terrorists from making homemade bombs with domestic products. Europe is beefing up its rules to keep terrorists from making homemade bombs with domestic products. The rules, which should go into effect around the end of 2020, will now require businesses to report "suspicious" sales of some substances within 24 hours — and the change expands them to include online sales platforms like Amazon and eBay. Europe. "You're never going to be able to 100 percent prevent access," said Hans-Jakob Schindler, senior director at the Counter Extremism Project, an NGO. "It's about increasing the hurdles for terrorists to get to the stuff." Schindler said the reporting system is "not foolproof, but it does work." He cited a case in Germany where a saleswoman reported a couple's attempt to buy large quantities of hydrogen peroxide. Investigators followed up and found weapons and huge quantities of bomb-making materials in their home. "The way forward here is a mixture of public awareness that these things are not innocent materials, plus an appropriate regulation," he said."
Politico: EU Tightens Rules To Prevent Bomb-Making As Radicals Return Home
"British lawmakers on Sunday accused Facebook of having "intentionally and knowingly violated both data privacy and anti-competition laws" in the country, and they called for investigations into the social media giant's business practices. The sharp rebuke came in a 108-page report written by members of Parliament, who in 2017 began a wide-ranging study of Facebook and the spread of malicious content online. They concluded that the United Kingdom should adopt new regulations so lawmakers can hold Facebook and its tech peers in Silicon Valley accountable for digital misdeeds. "Companies like Facebook should not be allowed to behave like 'digital gangsters' in the online world," U.K. lawmakers said in their report, "considering themselves to be ahead of and beyond the law." Citing once-secret documents obtained during the investigation, U.K. leaders alleged that Facebook for years was willing to "override its users' privacy settings" as part of a broader campaign to maximize revenue derived from such sensitive information."
The Washington Post: Facebook 'Intentionally And Knowingly' Violated U.K. Privacy And Competition Rules, British Lawmakers Say
Daily Dose
Extremists: Their Words. Their Actions.
You have to pick up your arms when the caliphate is announced. Because we are mujahideen sans frontiers. You pick up your arms and expand the Islamic State."
The Counter Extremism Project acts to shine a light of transparency and accountability on those persons, businesses and institutions that financially underpin the activities of extremist groups.
Learn More