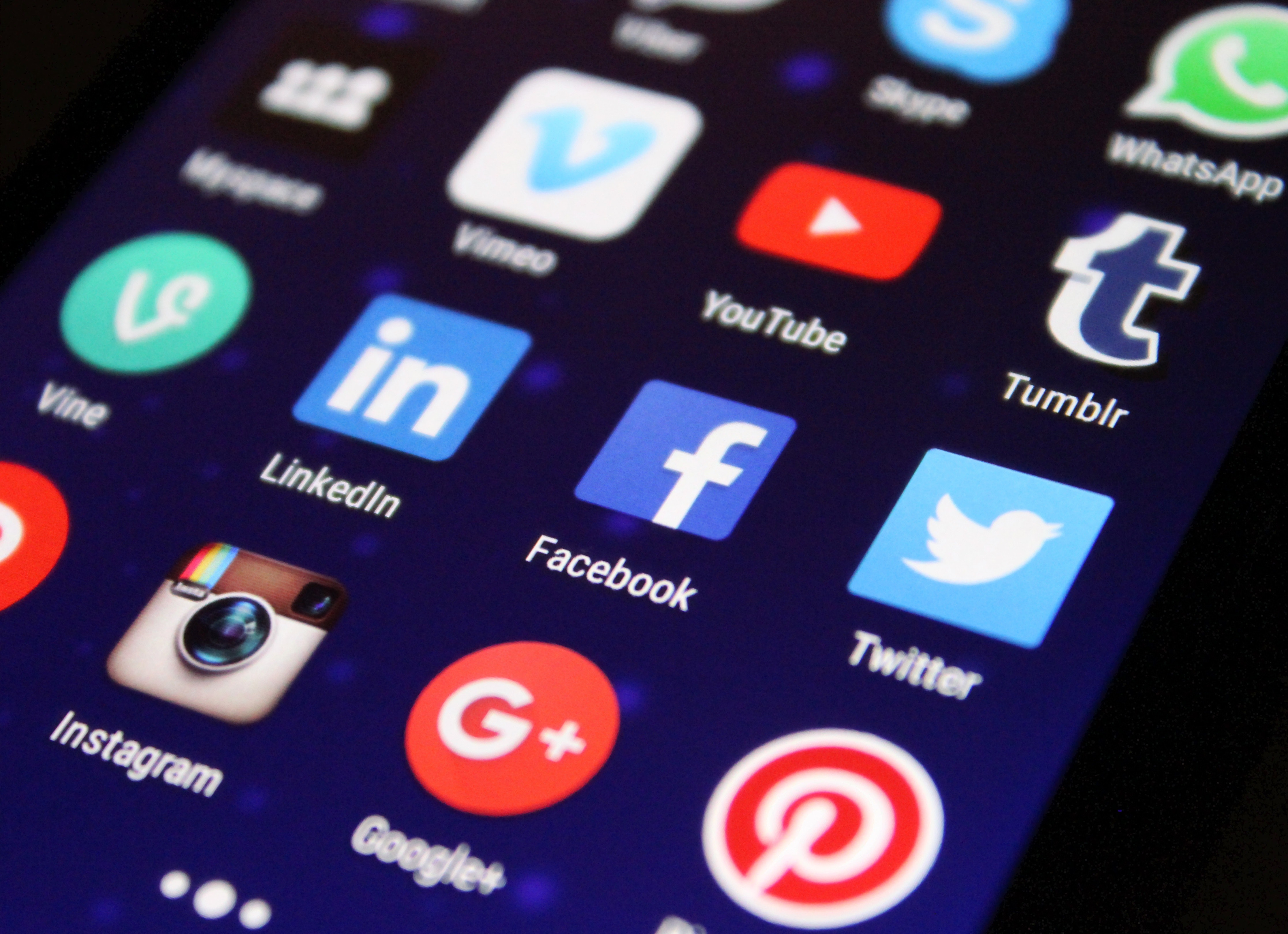 Official extremist group propaganda materials are easily disseminated and accessed on the Internet. The individuals documented in this report accessed extremist group propaganda on a variety of social media platforms, including Facebook, Twitter, YouTube, Tumblr, Google Plus, Skype, Paltalk, and WhatsApp. Several individuals also played a part in further propagating extremist propaganda materials. Of the 168 individuals documented by CEP, at least 51 disseminated propaganda materials either online, in person, or via mail, and 59 viewed or discussed propaganda materials with another individual.
Daily Eye on Extremism
November 19, 2019
"Two Western hostages, one American and one Australian, were freed by the Taliban on Tuesday after more than three years in captivity, Afghan officials and a person briefed by officials of the militant group said, in a prisoner exchange that could spur the resumption of negotiations to end the 18-year Afghan war. In return for the release of the American, Kevin King, and the Australian, Timothy Weeks, the Afghan government released three high-profile Taliban members who belong to its most feared faction, the Haqqani network. They include Anas Haqqani, the younger brother of the Taliban's deputy leader and top military commander. The Taliban turned over Mr. King and Mr. Weeks in the southern Afghan province of Zabul, in the district of Naw Bahar, which is controlled by the insurgents, said the person, who is in regular communication with Taliban officials and whose information has proved reliable in the past. They were expected to be moved for medical treatment to a U.S. military hospital in Germany, where Mr. King's family has traveled to meet him, the person added. Both men have been said to be in deteriorating health, particularly Mr. King. The Taliban said more than two years ago that Mr. King was suffering from "dangerous" heart and kidney problems. In a video, Mr. Weeks begged President Trump to save him: "If we stay here for much longer, we will be killed. I don't want to die here."
The Wall Street Journal: Taliban Release Two Western Hostages In Exchange For Militants
"The United States on Monday imposed sanctions on four companies and two people operating in Syria, Turkey and Europe for providing financial and logistical support to ISIS. The targets were blacklisted under an executive order that imposes sanctions on terrorists and those who have provided assistance or support for terrorists, the US Treasury Department said, according to Reuters. Turkey-based Sahloul Money Exchange Company, Al-Sultan Money Transfer Company and ACL Ithalat Ihracat were targeted for providing financial and logistical support to ISIS, as were Turkish nationals Ismail Bayaltun and his brother Ahmet Bayaltun. The Afghanistan-based Nejaat Social Welfare Organization and two of its senior officials, Sayed Habib Ahmad Khan and Rohullah Wakil, was also targeted for supporting activities of the ISIS branch in Afghanistan. In a statement, US Treasury Secretary Steven Mnuchin characterized the move as a follow-up pressure tactic on the extremist group after a US special forces operation killed ISIS leader Abu Bakr al-Baghdadi. "Following the highly successful operation against al-Baghdadi, the Trump administration is resolved to completely destroy ISIS's remaining network of terror cells," Treasury Secretary Steven Mnuchin said, using an acronym for the group."
The New York Times: US Blacklists Companies, People For Supporting ISIS
"Armed forces allied with the Iraqi government have used alarming levels of violence to suppress the country's mass popular protests now entering their second month. The often-lethal tactics include firing military-grade tear gas directly at protesters' heads and deploying snipers who shoot to kill, leading to a death toll exceeding 300. The Iraqi government has avoided identifying the groups that thus far have been operating under impunity. Clear evidence, however, has emerged of abuses and crimes conducted by anti-riot police, regular military units and militias, and parastatal groups that have direct but flexible connections to the state. Some of these militias make up part of the Popular Mobilization Units (PMU) and are allied with Iran. They are often mischaracterized as non-state actors, simple proxies of Iran or extensions of the Iraqi government. None of these descriptions is wholly true and results in a limited analytical understanding of such groups and their sources of strength. As an alternative, our recent research develops the emerging concept of hybrid actors, which draw power from states and help shape state agendas, while at the same time pursue autonomous agendas. They are hybrid because they run counter to the Western policymaker's binary of state vs. non-state actors."
The Washington Post: These Iraqi Militias Are Attacking Protesters And Getting Away With It. Here's Why.
"Iran's top paramilitary force threatened to crack down on Iranians protesting a rise in fuel prices, as Tehran struggles to counter U.S. sanctions that are crippling the country's economy and posing a risk to the government. As demonstrations persisted on Monday, the powerful Islamic Revolutionary Guard Corps said it would "confront the continuation of any insecurity and actions disturbing the people's peace and calm in a revolutionary and decisive way." The unrest shows the widespread anger among Iranians whose savings have evaporated as unemployment soars and the currency collapses, posing a political risk for President Hassan Rouhani ahead of February parliamentary elections. Supreme Leader Ayatollah Ali Khamenei, who oversees the Guard Corps, said on Sunday that the legislative, administrative and judiciary branches of government made the decision, which he supported. The statement showed how the crisis has forced the regime to put on a unified front."
The Wall Street Journal: Iran's Revolutionary Guard Threatens Action Against Protesters
"Twenty-four Malian soldiers were killed and 29 wounded in an attack on an army patrol in northern Mali on Monday in which 17 militants were also killed, a spokesman for the army said. The West African country is still reeling from an attack on an army post that killed 54 in early November - one of the deadliest strikes against its military in recent memory, which underscored the increasing reach and sophistication of armed jihadist groups active in the wider region. The Malian patrol attacked on Monday was in Tabankort, Gao region, while on a joint operation with Niger against militants operating near the border. "During this attack, Malian forces suffered 24 deaths, 29 wounded as well as equipment damage. On the enemy's side, 17 were killed and a certain number captured," army spokesman Diarran Kone said. The authorities have not named the assailants or identified which group they belonged to. From strongholds in Mali, groups with al Qaeda and Islamic State links have been able to fan out across the Sahel, destabilizing parts of Niger and Burkina Faso. Violence has surged this autumn with heavy military and civilian losses in Mali and Burkina Faso."
The New York Times: Mali Army Says 24 Soldiers, 17 Militants Killed In Attack On Northern Patrol
"A man living in Roanoke since the spring has been arrested and accused of posting an online video tutorial on how to make explosives, reportedly in support of the Islamic State group. Romeo Xavier Langhorne, 30, was taken into custody Friday and is being held at the Western Virginia Regional Jail. In a 51-page criminal complaint filed Wednesday in U.S. District Court in Florida, an agent with the Northeast Florida Joint Terrorism Task Force accused Langhorne of "attempting to provide material support to a designated foreign terrorist organization." The complaint calls Langhorne "an ISIS supporter" who "has created and disseminated a video on how to make triacetone triperoxide, a deadly explosive."Much of the criminal complaint is dedicated to communications, reportedly between Langhorne and someone working undercover for the FBI, who had been exchanging texts since February. The affidavit says the person working undercover created the video, "based on the ideas provided by Langhorne," on how to manufacture explosives from components found in common household items. The complaint says Langhorne posted the video on Nov. 11 on the website BitChute, but the investigative team included in the video a formula "that would be likely to appear to Langhorne to be the formula for TATP but, in fact, would produce an inert product."
The Roanoke Times: Roanoke Man Accused Of Posting 'How-To' Video On Explosives To Fuel Terrorism
Daily Dose
Extremists: Their Words. Their Actions.
What is radical? I don't understand clearly. Someone needs to explain it to me properly because I don't understand what radical is. In terms of being a Muslim and wanting to live in a Muslim state, I don't understand how that is radical.
The Counter Extremism Project acts to shine a light of transparency and accountability on those persons, businesses and institutions that financially underpin the activities of extremist groups.
Learn More