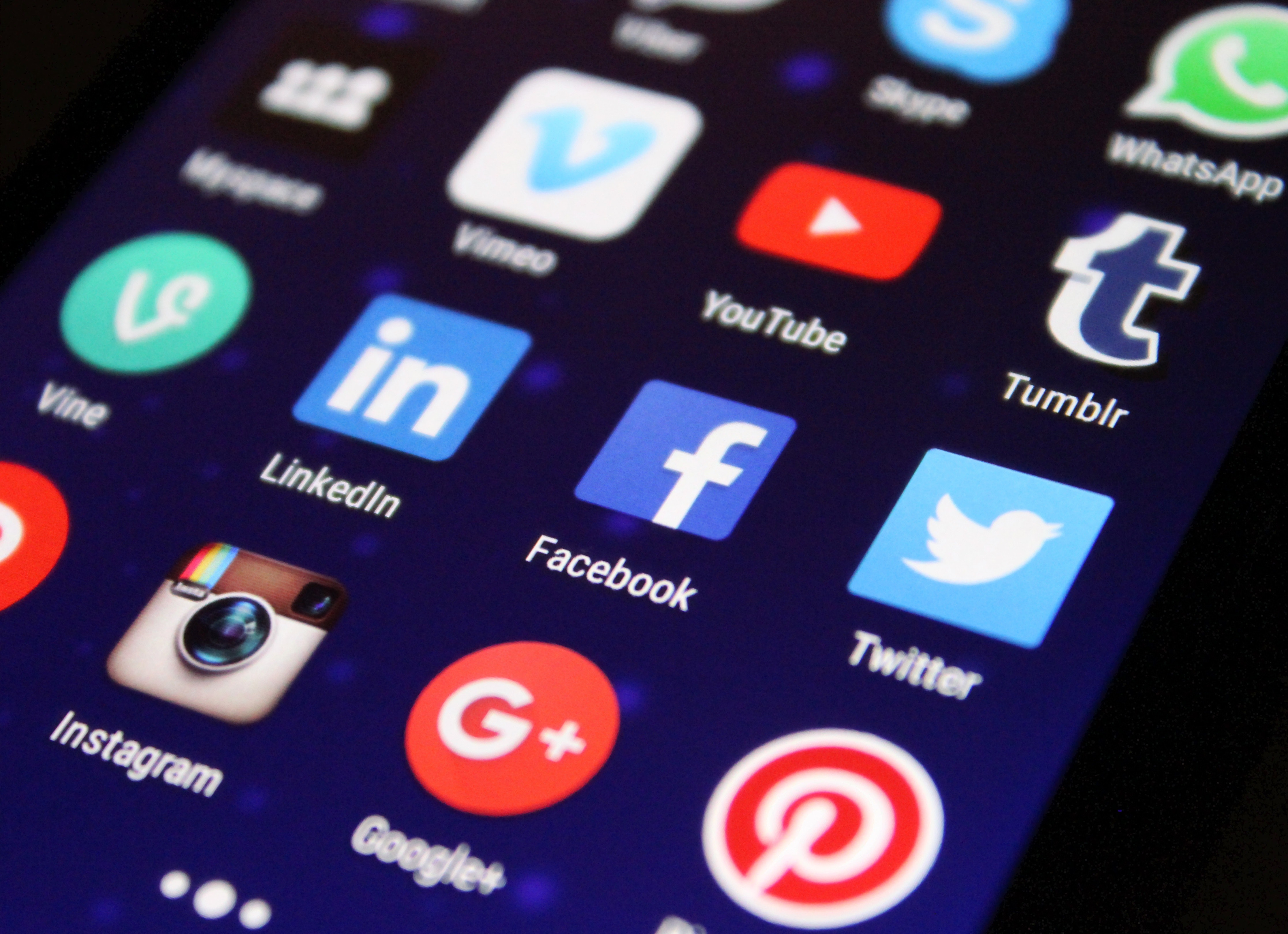 Official extremist group propaganda materials are easily disseminated and accessed on the Internet. The individuals documented in this report accessed extremist group propaganda on a variety of social media platforms, including Facebook, Twitter, YouTube, Tumblr, Google Plus, Skype, Paltalk, and WhatsApp. Several individuals also played a part in further propagating extremist propaganda materials. Of the 168 individuals documented by CEP, at least 51 disseminated propaganda materials either online, in person, or via mail, and 59 viewed or discussed propaganda materials with another individual.
Daily Eye on Extremism
December 6, 2019
"I have learnt that many of my past beliefs came from my misinterpretations of Islam," the young man wrote to his probation officers. "There were many gaps in my knowledge but now I am on new path and am learning to become a good Muslim. I would like a chance to prove to you that I will not cause harm to nobody in our society." Last Friday, the man who wrote those words, 28-year-old Usman Khan, traveled unsupervised from his probation hostel in England's West Midlands to London, where he carried out a deadly terrorist attack after having participated in a conference on prison rehabilitation. A week after the attack, questions remain about why he was allowed to travel by himself to the conference and, more broadly, about Britain's rehabilitation system and the process of releasing convicted terrorists back into society. On Sunday, Prime Minister Boris Johnson said that 74 people who had been jailed for terrorism offenses and released early would have their license conditions reviewed, and he vowed that serious offenders would no longer obtain early release. But interviews with people familiar with Mr. Khan's history — and copies of letters and reports on his progress written by Mr. Khan and obtained from officials with the government's counterterrorism Prevent Program and the probation service — show that the problems of rehabilitating radical jihadis are complex, and do not always lend themselves to simple solutions like longer prison terms."
The New York Times: Portrait Of London Bridge Killer, In His Own Words
"After receiving 32,000 videos of the recent protests in Iran, the United States said Thursday that the government there has committed "gross human rights violations" that may have left over a thousand citizens dead and thousands more imprisoned since the unrest began in mid-November. Iran's government has admitted to only a handful of deaths. "As the truth is trickling out of Iran, it appears the regime could have murdered over a thousand citizens," including at least a dozen children, said Brian Hook, the State Department's special representative for Iran. At least 7,000 protesters have been detained in prison. But, he said, "we cannot be certain because the regime blocks information."
CBS News: U.S. Says Iran "Could Have Murdered Over A Thousand" Citizens During Protests
"Isis and its ideology of violence "has absolutely not been defeated" and the threat of terrorism continues to proliferate with lethal effect, the head of Britain's military has warned. General Sir Nick Carter pointed to last week's attack at London Bridge by freed Islamist terrorist Usman Khan as an example of the grave danger being faced by the public, and stressed that "conditions in parts of the world are not conductive to reducing the growth of extremism". In fact the security situation is getting worse, the chief of the Defence Staff held in his annual lecture at the Royal United Services Institute (RUSI) in London. He reminded the audience of his message last year that "instability was the defining condition with threats to our nation diversifying, proliferating and intensifying very rapidly". Speaking on Thursday evening, he continued: "So what's changed? If anything, events over the past 12 months suggest the [situation] has become even less stable." Gen Carter's caution against writing off Isis – a view echoed by other British, American and other western military commanders and politicians – is in marked contrast to Donald Trump's declarations that "Isis has been 100 per cent defeated."
The Independent: Isis 'Not Defeated' And Terrorism Threat Growing, Warns Head Of UK Military
"Lectures by an Islamist hate preacher who helped radicalise London Bridge terrorist Usman Khan have been found on YouTube years after experts warned they fuel extremism. Anwar al-Awlaki, who was killed by a US drone strike in Yemen eight years ago, has inspired dozens of jihadi terrorists in the West. The Counter Extremism Project (CEP), which aims to tackle online radicalisation and extremism, previously said it found evidence of 90 cases to terrorists who attacked targets in the West after being influenced by Awlaki material online. The Sun Online today found videos where Awlaki calls for Islam to be 'spread by the sword' among non-believers who resist Islam. Ian Acheson, a senior adviser at the CEP, said: "Try searching for porn on Facebook, you can't do it. Upload copyright material to YouTube and it's down within seconds. But it's not the same for these clips promoting hateful ideologies. The next government must get the Online Harms White Paper into law."
The Sun: WEB OF HATE YouTube STILL Hosting More Than 100 Videos By Hate Preacher Who Inspired London Bridge Attacker Years After Being Told
"According to information VICE has learned from confidential sources, a U.S.-based neo-Nazi terrorist group is currently harboring a missing ex-soldier from Canada. The information suggests members of The Base are hiding Patrik Mathews, 26, whose whereabouts have been the focus of much speculation. Joshua Fisher-Birch, a research analyst specializing in white nationalist terrorism at the Counter Extremism Project, said that if Mathews was an ISIS member the significance of his alleged, illegal entry into the U.S. and his training of other members would have likely garnered a more extreme response from authorities. "Had Mathews pledged his allegiance to ISIS, instead of joining the Base, there is a high likelihood that more resources would have been spent to try and locate him," he said. "The operation to move and protect Mathews endangers public safety and it's particularly significant because of his military training and experience and the fact that he crossed an international border. Mathews' weapons and explosives training from his time in Canada's armed forces, and that he is passing these skills on to his fellow neo-Nazis is particularly dangerous."
Vice News: Neo-Nazi Terror Group Harbouring Missing Ex-Soldier
"A man who moved from Florida to Virginia earlier this year was indicted Thursday on a charge of attempting to support the Islamic State terrorist group by posting a video online for making explosives. Romeo Xavier Langhorne, 30, was formally charged in Jacksonville federal court. He faces up to 20 years in prison, according to federal court records. Langhorne was arrested last month in Roanoke, Virginia, where he moved in April. Langhorne has been a follower of ISIS since 2014 and has recently publicly reaffirmed his support for ISIS, according to a criminal complaint. Investigators said Langhorne was living in St. Augustine, Florida, in February when he began communicating with an undercover FBI employee who was posing as an ISIS member. Langhorne told the FBI employee about his plans to create and disseminate an instructional video on making a deadly explosive, triacetone triperoxide, the complaint said. Langhorne told the undercover employee that the purpose in making and distributing the video was to arm ISIS supporters and others with knowledge of how to make the explosive and use it for terrorism-related purposes, authorities said."
U.S. News & World Report: Man Accused Of Supporting ISIS Through Bomb-Making Video
Daily Dose
Extremists: Their Words. Their Actions.
Fact:
On May 19, 2019, Boko Haram militants launched a pre-dawn attack on a camp for internally displaced people in Nigeria's northeastern Borno State, killing two people and injuring a dozen others. The residents were eating Sahur, a meal prior to their Ramadan fast.
The Counter Extremism Project acts to shine a light of transparency and accountability on those persons, businesses and institutions that financially underpin the activities of extremist groups.
Learn More