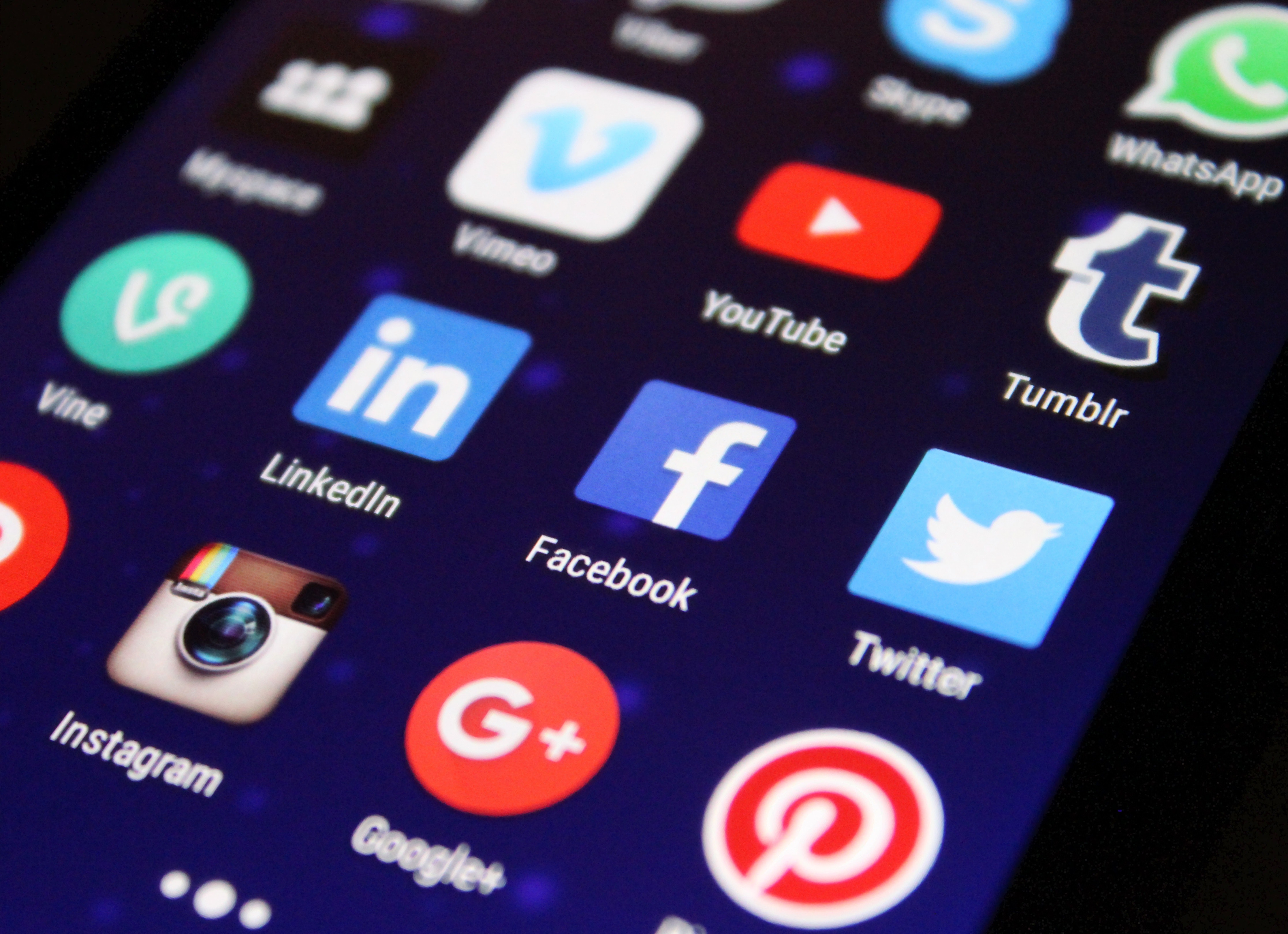 Official extremist group propaganda materials are easily disseminated and accessed on the Internet. The individuals documented in this report accessed extremist group propaganda on a variety of social media platforms, including Facebook, Twitter, YouTube, Tumblr, Google Plus, Skype, Paltalk, and WhatsApp. Several individuals also played a part in further propagating extremist propaganda materials. Of the 168 individuals documented by CEP, at least 51 disseminated propaganda materials either online, in person, or via mail, and 59 viewed or discussed propaganda materials with another individual.
Daily Eye on Extremism
February 15, 2019
"At least 38 paramilitary police officers were killed by a massive car bomb in Indian-controlled Kashmir in the worst attack on security personnel since the start of the insurgency in the disputed region three decades ago. The attack occurred Thursday afternoon about 3:15 p.m., police officials said, as a security convoy of 70 vehicles traveled down a major highway toward the city of Srinagar. An explosives-laden vehicle driven by a suicide bomber rammed into a bus carrying dozens of paramilitary personnel, said Sanjay Sharma, a spokesman for India's Central Reserve Police Force. The killings will inflame tensions between nuclear-armed rivals India and Pakistan, which both claim the Himalayan territory of Kashmir. India accuses Pakistan of sheltering and supporting militants that cross into Indian-controlled territory to carry out attacks against Indian rule. Kashmir is part of India's only Muslim-majority state. Since 1989, militants have waged attacks against Indian forces in Kashmir, fighting either for the territory's independence or its merger with Pakistan. Jaish-e-Mohammed, or Army of Mohammed, a militant group that seeks to merge Indian-held Kashmir with Pakistan, claimed responsibility for Thursday's attack."
The Washington Post: At Least 38 Killed In Deadliest Attack On Security Forces In Indian-Controlled Kashmir In 3 Decades
"Islamic State fighters shot and wounded fleeing family members trying to escape from its besieged enclave in Syria, according to a coalition commander, as Kurdish forces continued to tighten the noose on the remaining extremists. The battle to recapture the group's last speck of territory is now only days from completion, Kurdish commanders said, with perhaps several hundred hardcore members dug into the centre of Baghuz village, a hamlet on the banks of the river Euphrates. A coalition military official said Isis had fired on the wives of fighters as they attempted to flee on Wednesday. Those "arriving to be screened are the wives of Isis fighters, some of whom sustained gunshot wounds while fleeing from Isis", said British Maj Gen Christopher Ghika. Mustafa Bali, a Syrian Democratic Forces (SDF) spokesman, said hundreds of women and children had fled the enclave in the last few days. He said the fighters who remained appeared to be among the Isis elite who have lots of experience and are fighting "fiercely". "They also don't have other options. Either to surrender or die," Bali said. Adnan Afrini, the SDF commander in Baghuz, said the fleeing families were complicating the advance of their troops, meaning he could not provide an estimate for when the town would be liberated."
The Guardian: ISIS Fighters Firing At Escaping Family Members, Says Coalition
"Defence ministers from the US-led coalition fighting the Islamic State group meet on Friday in Munich to discuss how to reorganise in Syria after the defeat of the last pocket of jihadists and the departure of US troops. Time is short: IS fighters are cornered by an Arab-Kurdish militia backed by the US in a last battle over the remaining patch of territory the militants control in northeastern Syria. With defeat of IS's self-declared "caliphate" imminent, American troops are set to withdraw from Kurdish-controlled areas, prompting a repositioning of the remaining players in the region. Around 20 ministers including those from the US, France, Britain, and Germany will take part in the meeting, according to one source. US forces are the largest contributors by far to the anti-IS coalition and their pullout will leave a vacuum in Syria where major powers are jostling for influence. US President Donald Trump announced the pullout of around 2,000 US troops in December, stunning allies including France and Britain who warned the fight against jihadists was not finished. "The withdrawal of the American troops from Syria will evidently be at the heart of discussions," said French Armed Forces Minister Florence Parly."
France 24: Jihadist Defeat, US Syria Pullout On Table At Coalition Talks
"Buzz and bustle has returned to the Iraqi capital as a million-plus visitors cram the international book fair, with whole families buying books by the armload, a sign of recovery of Iraq's reputation as a center for literature and learning, instead of ISIS and car bombs. Young men sporting multi-colored mohawks rap out beat poetry to flute accompaniment near the historic Qishla clock tower, with a crowd of mostly men nodding in time to the music and smiling at the tale of a soldier who left his love for the front lines only to find that his brother married her in his absence. And traffic crawls at a near standstill as cars drop off whole families at the glittering but heavily guarded multi-storied Babylon Mall, where a neon-lit fountain beckons visitors to have coffee and shop in peace behind an artfully disguised blast wall. This is the shiny, happy surface of the post-ISIS campaign that Iraqi, Kurdish and foreign officials tell me is, in fact, painfully fragile, threatened at any moment to be literally blown away. Case in point, when a massive thunderclap went off as I waited for a plane in Baghdad Airport, the Iraqis around me jumped up in a panic and rushed to the window to see if they could spot the telltale curling smoke of a car bomb."
The Daily Beast: In Much Of Iraq, ISIS Still Rules The Night
"The Federal Trade Commission and Facebook are negotiating over a multi-billion dollar fine that would settle the agency's investigation into the social media giant's privacy practices, according to two people familiar with the probe. The fine would be the largest the agency has ever imposed on a technology company, but the two sides have not yet agreed on an exact amount. Facebook has expressed initial concern with the FTC's demands, one of the people said. If talks break down, the FTC could take the matter to court in what would likely be a bruising legal fight. Facebook confirmed it is in discussions with the agency but declined to comment further. The FTC declined to comment. The two people familiar with the probe spoke on the condition of anonymity because they were not authorized to discuss the private talks. A multi-billion dollar fine would amount to a reckoning for Facebook in the United States after a series of privacy lapses that may have put the personal information of its users at risk. Lawmakers have faulted the company for mishandling that data while failing to crack down on other digital ills, including the rise of online hate speech and the spread of disinformation from Russian operatives and other foreign actors."
The Washington Post: The U.S. Government And Facebook Are Negotiating A Record, Multi-Billion Dollar Fine For The Company's Privacy Lapses
"The poet Ramin Mazhar, who wrote these lines in Farsi, was barely 5 years old when the United States invaded Afghanistan in 2001 to topple the Taliban's oppressive regime. In the 18 years since, Mr. Mazhar and an entire generation of largely urban Afghans have grown up with all the basic liberties, including freedom of expression, that the Taliban had erased. But as American diplomats push for a deal with the Taliban to end the long war, Mr. Mazhar's generation has been gripped by fear that those liberties could be at risk. Even Valentine's Day has taken on a tinge of protest. In the Afghan tradition, love is often expressed through flowery poetry. This year, artists and activists like Mr. Mazhar are using Valentine's Day to offer verses of a different sort, raising their voices against any potential erosion of rights. After Taliban representatives met with Afghan politicians in Moscow last week, smiling and exchanging handshakes in a scene of seeming bonhomie, Mr. Mazhar read his poem in a small auditorium at Kabul University as an emblem of dissent. His message: The mostly older leaders who sat with the Taliban did not represent the values that shaped his generation. His friends were nervous, he said, that his poem's criticism of conservative thinking might prompt someone to throw a shoe at his face."
The New York Times: A Valentine In Uncertain Times: 'I Kiss You Amid The Taliban'
Daily Dose
Extremists: Their Words. Their Actions.
Fact:
On February 16, 2017, ISIS-Khorasan Province launched a suicide bombing at a popular Sufi shrine in Sehwan, Pakistan. The attack, during a sacred day of prayer, killed 91 devotees and injured at least 300 others.
The Counter Extremism Project acts to shine a light of transparency and accountability on those persons, businesses and institutions that financially underpin the activities of extremist groups.
Learn More