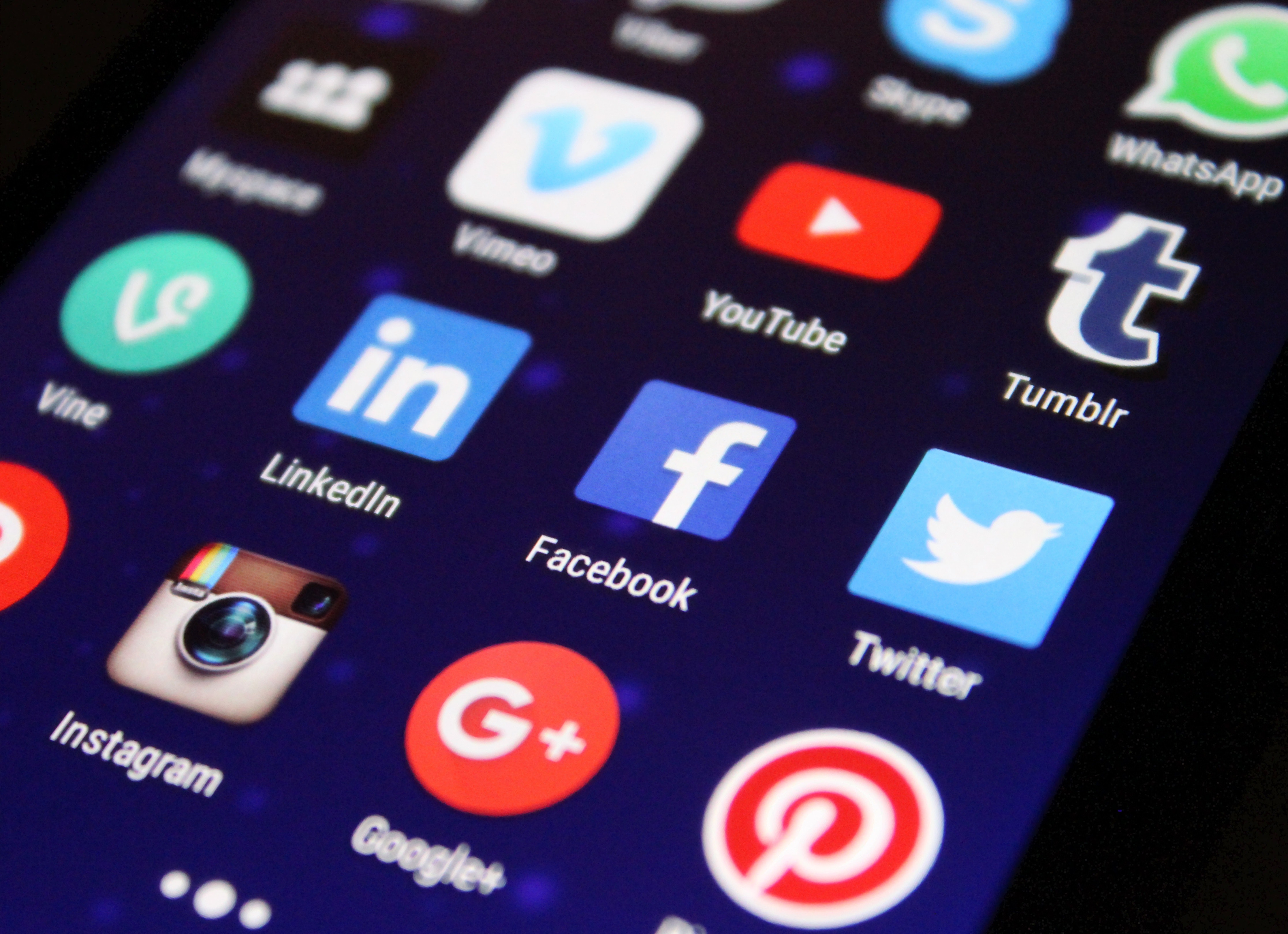 Official extremist group propaganda materials are easily disseminated and accessed on the Internet. The individuals documented in this report accessed extremist group propaganda on a variety of social media platforms, including Facebook, Twitter, YouTube, Tumblr, Google Plus, Skype, Paltalk, and WhatsApp. Several individuals also played a part in further propagating extremist propaganda materials. Of the 168 individuals documented by CEP, at least 51 disseminated propaganda materials either online, in person, or via mail, and 59 viewed or discussed propaganda materials with another individual.
Daily Eye on Extremism
November 16, 2018
"On Thursday, Mark Zuckerberg, Facebook's chief executive and chairman, held a conference call with reporters to discuss how the social network manages problematic posts and its community standards. The call quickly went sideways. For more than an hour, the 34-year-old billionaire instead fielded questions about how he and his No. 2, Sheryl Sandberg, obfuscated problems such as Russian interference on Facebook and how the company had gone on the attack against rivals and critics. In response, Mr. Zuckerberg — at times defiant and at times conciliatory — defended the social network, Ms. Sandberg and his own record. "The reality of running a company of more than 10,000 people is that you're not going to know everything that's going on," he said at one point. Yet even as Mr. Zuckerberg was making his case, a furor against his company was gathering momentum."
The New York Times: Mark Zuckerberg Defends Facebook As Furor Over Its Tactics Grows
"Thousands of Syrians are trapped by battles or face hard choices about returning home even though relative calm has held in the northwest for two months, the United Nations said on Thursday. Seven and a half years of war have left most remaining rebel forces boxed into northwestern Idlib province. Neighboring Turkey and Russia hatched a de-escalation plan for Idlib that stalled a Syrian government offensive which the U.N. said would have caused a humanitarian catastrophe. The past two months in Idlib have been the quietest in five years with no air raids, said U.N. humanitarian adviser Jan Egeland. But there is still shelling along the Idlib perimeter, and the 2-3 million civilians and 12,000 humanitarian workers there did not know if the lull would hold. "There are many signs that bad things will happen unless there are further breakthroughs in the negotiations with the numerous armed groups inside," Egeland told reporters after a regular U.N. humanitarian meeting on Syria. "The worst case scenario is still horrific war across enormous areas but the way that Russia and Turkey tell us of their plans ... makes me a cautious optimist. I don't see the big war coming any time soon to Idlib."
Reuters: U.N. Still Sees Big Risks In Syria, Despite A Lull In Northwest
"A U.N. committee on human rights approved a resolution Thursday urging Iran to stop its widespread use of arbitrary detention and expressing serious concern at its "alarmingly high" use of the death penalty. The General Assembly's Human Rights Committee adopted the resolution by a vote of 85-30, with 68 abstentions. It is virtually certain to be approved by the 193-member world body next month. The resolution "strongly urges" Iran to eliminate discrimination against women in law and practice and expresses "serious concern about ongoing severe limitations and restrictions on the right to freedom of thought, conscience, religion or belief." It singles out violations including harassment, intimidation and persecution against religious minorities including Christians, Gonabadi Dervishes, Jews, Sufi Muslims, Sunni Muslims, Yarsanis, Zoroastrians and members of the Baha'i faith — and urges the release of religious practitioners including Baha'i leaders. The resolution, sponsored by Canada, also calls on Iran to end "widespread and serious restrictions" including on freedom of assembly of political opponents, human rights defenders, labor leaders, environmentalists, academics, filmmakers, journalists, bloggers, social media users and others."
The Washington Post: UN Committee Criticizes Human Rights Violations In Iran
"Two citizens from Argentina with suspected links to Lebanon's Hezbollah were arrested on Thursday, leading up to the G20 summit due to take place in Buenos Aires at the end of the month, Argentina's security ministry said in a statement. The two men, aged 23 and 25, were arrested in the capital, Buenos Aires. Police discovered a small arsenal that included a rifle, one shotgun and a number of pistols, among other weapons. Police said they discovered evidence of travel abroad "along with credentials in Arabic and an image of the Hezbollah flag". Police did not specify the nature of the travel or credentials, and did not say whether the men had intention of attacking the G20 event. Security Minister Patricia Bullrich said on Thursday security forces were on the lookout for any suspicious activity ahead of the conference. The Lebanese armed group along with Iran is suspected of having carried out the 1992 bombing of the Israeli embassy in Buenos Aires. Argentine courts have blamed the attack on Iran but no one has been brought to trial in either that case or the 1994 bombing of a Buenos Aires Jewish centre that killed 85 people. On Tuesday, the US State Department designated Jawad Nasrallah, son of Hezbollah leader Sayyed Hassan Nasrallah, a terrorist and accused him of carrying out attacks against Israel in the occupied West Bank."
Al Jazeera: Argentina Arrests Two Men With Suspected Links To Hezbollah
"A federal grand jury on Thursday handed down hate crime charges against a white man who the authorities say shot and killed two black grandparents at a Kroger supermarket in Kentucky last month. "There is no place, no place, for hate-fueled violence in this community and no place in this commonwealth," Russell M. Coleman, the United States attorney for the Western District of Kentucky, said at a Thursday afternoon news conference. The six-count indictment against the suspect, Gregory Bush, 51, of Louisville, Ky., included two counts of shooting or killing a victim based on race or color and one count of attempting to shoot or kill a victim based on race or color. The remaining charges were for firearm-related offenses. The grand jury in Louisville returned the indictment midafternoon. "Cutting through the legal jargon, we have three federal hate crimes, three what you would refer to as federal firearms offenses or 'gun crimes,' Mr. Coleman said."
The New York Times: Kroger Shooting Suspect Is Charged With Hate Crimes In Killings Of 2 Black People
"Advertisers are the financial engine of Facebook, but lately the relationship had gotten rocky. It got rockier on Thursday. Several top marketers were openly critical of the tech giant, a day after The New York Times published an investigation detailing how Facebook's top executives — Mark Zuckerberg and Sheryl Sandberg — made the company's growth a priority while ignoring and hiding warning signs over how its data and power were being exploited to disrupt elections and spread toxic content. The article also spotlighted a lobbying campaign overseen by Ms. Sandberg, who also oversees advertising, that sought to shift public anger to Facebook's critics and rival tech firms. The revelations may be "the straw that breaks the camel's back," said Rishad Tobaccowala, chief growth officer for the Publicis Groupe, one of the world's biggest ad companies. "Now we know Facebook will do whatever it takes to make money. They have absolutely no morals." Marketers have grumbled about Facebook in the past, concerned that advertisements could appear next to misinformation and hate speech on the platform. They have complained about how the company handles consumer data and how it measures ads and its user base. But those issues were not enough to outweigh the lure of Facebook's vast audience and the company's insistence that it was trying to address its flaws."
The New York Times: 'No Morals': Advertisers React To Facebook Report
Daily Dose
Extremists: Their Words. Their Actions.
We are not American nationalists; we are white nationalists. The American Empire has left us behind. It has deserted the principles upon which it was built, and there comes a time when a building is too derelict to save. This is where we are. This is where we are going.
Matthew Heimbach, Traditionalist Worker Party co-founder
Apr. 2017
The Counter Extremism Project acts to shine a light of transparency and accountability on those persons, businesses and institutions that financially underpin the activities of extremist groups.
Learn More