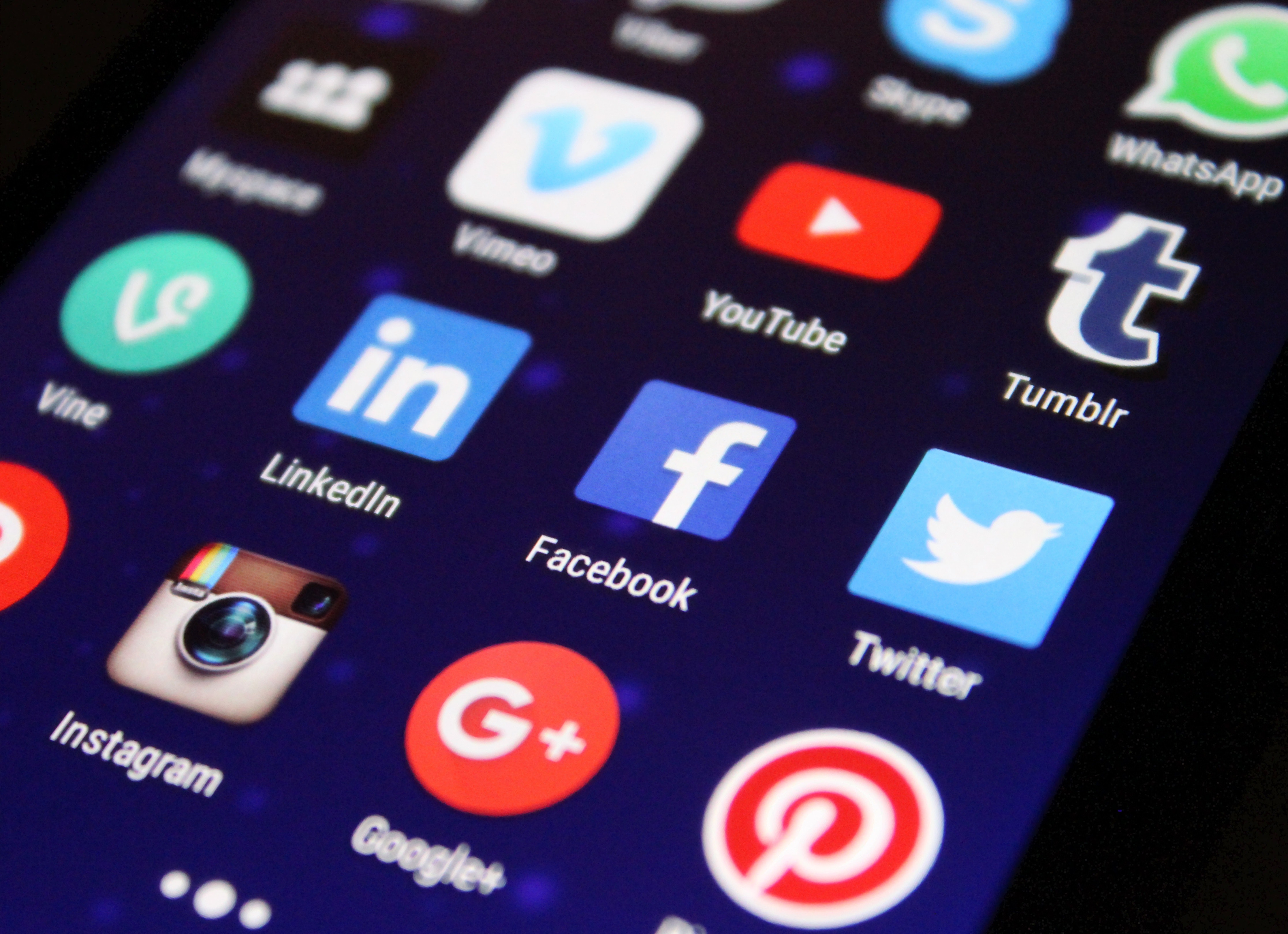 Official extremist group propaganda materials are easily disseminated and accessed on the Internet. The individuals documented in this report accessed extremist group propaganda on a variety of social media platforms, including Facebook, Twitter, YouTube, Tumblr, Google Plus, Skype, Paltalk, and WhatsApp. Several individuals also played a part in further propagating extremist propaganda materials. Of the 168 individuals documented by CEP, at least 51 disseminated propaganda materials either online, in person, or via mail, and 59 viewed or discussed propaganda materials with another individual.
Daily Eye on Extremism
June 14, 2019
"Two years ago, Pentagon officials said that American forces in the remote reaches of Afghanistan could defeat the Islamic State's offshoot here by the end of 2017. This month, American Special Forces in eastern Afghanistan were still fighting, with no end in sight. During a visit by a New York Times reporter to their dusty army outpost, in the eastern province of Nangarhar, the Americans pointed out the ridges and valleys at the foot of the snow-capped Spin Ghar mountains: There, they noted, was the start of the Islamic State's territory, in some of the most forbidding terrain in Afghanistan. The extremist group is growing, able to out-recruit its casualties so far, according to military officials. It is well funded by illicit smuggling and other revenue streams. And in the eastern part of the country, Islamic State fighters are waging a war of terrain that the United States military can — for now — only contain, those officials said. Interviews with six current and former American officials, who spoke on the condition of anonymity, indicated that the group is poised to expand its influence if the United States and the Taliban reach a peace settlement."
The New York Times: U.S. Special Forces Battle Against ISIS Turns To Containment, And Worry
"Secretary of State Mike Pompeo said Thursday that the United States government blames Iran for attacks on two oil tankers near the Persian Gulf, casting it as the latest in a series of "provocative actions" that have sharply raised tensions in the region. A U.S. assessment of Iran's responsibility for the attacks, which forced the evacuation of the crews in international waters, was based in part on intelligence as well as on the expertise needed to carry out the operation, Pompeo told reporters in Washington. It was also based on a recent series of incidents in the region that the U.S. blames on Iran, including a similar attack on tankers in the area in May and the bombing of an oil pipeline in Saudi Arabia by Iranian-backed fighters, he said. "Taken as a whole these unprovoked attacks present a clear threat to international peace and security, a blatant assault on the freedom of navigation and an unacceptable campaign of escalating tension by Iran," Pompeo said."
Associated Press: US Blames Iran For Attacks On 2 Tankers Near Persian Gulf
"Islamic State's recruitment and use of women to support its extremist cause could pave the way for more front-line roles for women in jihadi groups in the future, the European Union's police agency said in a report published Friday. In the 34-page report entitled "Women in Islamic State Propaganda," Europol said "female jihadis are as ideologically motivated as their male counterparts and their sense of empowerment lies in contributing to the building of an Islamic state." It concludes that "numerous examples" of women, who either carried out extremist attacks or were arrested preventively, "prove that women are willing to use violence if the ideology allows them to do so. For now, it is not yet their role, but this balance may easily shift according to the organization's strategic needs and developments on the ground." The report comes amid concerns about the risk posed by foreign fighters, including women, returning to their homes in Europe after the fall of the self-styled Islamic State caliphate in Syria and Iraq."
The New York Times: Europol Report Details Islamic State Propaganda For Women
"The suspected gunman in the New Zealand mosque massacres, Australian Brenton Harrison Tarrant, 28, pleaded not guilty to all charges when he appeared in the Christchurch High Court on Friday. Previously charged with 50 counts of murder and 39 of attempted murder, Tarrant faced an amended charge of murder Friday following the death of Turkish national Zekeriya Tuyan, 46, on May 2, two additional charges of attempted murder and a charge of engaging in a terrorist act under the Terrorism Suppression Act of 2002, developed in the global fallout after the Sept. 11, 2001, attacks. He is the first person to be charged under the country's anti-terrorism legislation. Tarrant appeared by video link from Auckland's Paremoremo Prison, New Zealand's only maximum-security prison, where he is being held in isolation. Tarrant, in a gray sweatshirt with short cropped hair, was in a small cell flanked by three prison officers in body armor vests — who left as the proceeding began. He appeared to smirk as counsel entered not-guilty pleas on his behalf. Justice Cameron Mander said mental-health assessments by the prosecutors and defense showed Tarrant to be fit to stand trial. His trial will begin May 4, 2020."
The Washington Post: Suspected New Zealand Mosque Gunman Pleads Not Guilty
"The man convicted in the first terrorism-related trial in the Southern District of Ohio was sentenced to 15 years in prison, a judge ruled Thursday. Laith W. Alebbini, 28, was found guilty last year by U.S. District Court Judge Walter Rice, who held a bench trial in Dayton's U.S. District Court. Alebbini had been indicted for conspiracy and knowingly attempting "to provide material support and resources to a foreign terrorist organization in the form of personnel to work under ISIS's direction and control." Alebbini was sentenced to 15 years on both counts, but Rice ordered them to be served concurrently. The judge said Alebbini earned about 26 months of jail-time credit and will be on supervised release for 25 years, but he expects Alebbini to be deported after his sentence. Rice said that despite not having any criminal record, this case may be one where general deterrence works: "He is more of a danger than meets the eye." Alebbini, who moved to Dayton in March 2016, was arrested in April 2017 at Cincinnati's airport with airline tickets to the Middle East with a plan of getting to Syria to fight against the Bashar al-Assad regime. Alebbini has been in custody since April 26, 2017, when he turned from the ticketing counter and tried to get to his gate — the action that Rice said removed any doubt of the defendant's intent."
The Dayton Daily News: Dayton Man Convicted Of Trying To Join ISIS Sentenced To 15 Years
"Mohammad Salim, a Rohingya Muslim refugee, thought he had left genocidal violence and Facebook vitriol behind when he fled his native country, Myanmar, in 2013. But lately, his new home, India's West Bengal state, has not felt much safer. And once again, Facebook is a big part of the problem. During India's recent national elections, Mr. Salim said, he saw Facebook posts that falsely accused Rohingya Muslims of cannibalism go viral, along with posts that threatened to burn their homes if they did not leave India. Some Hindu nationalists called the Rohingya terrorists and shared videos on the social network in which the leader of India's governing Bharatiya Janata Party vowed to expel the minority group and other Muslim "termites." A week ago, new posts popped up falsely accusing the Rohingya of killing B.J.P. workers in West Bengal."
The New York Times: When Rohingya Refugees Fled To India, Hate On Facebook Followed
Daily Dose
Extremists: Their Words. Their Actions.
Fact:
On June 14, 2016, Cameroonian soldiers recovered the bodies of 42 fisherman killed by Boko Haram, floating in Lake Chad. The victims were from Cameroon, Nigeria, and Chad.
The Counter Extremism Project acts to shine a light of transparency and accountability on those persons, businesses and institutions that financially underpin the activities of extremist groups.
Learn More