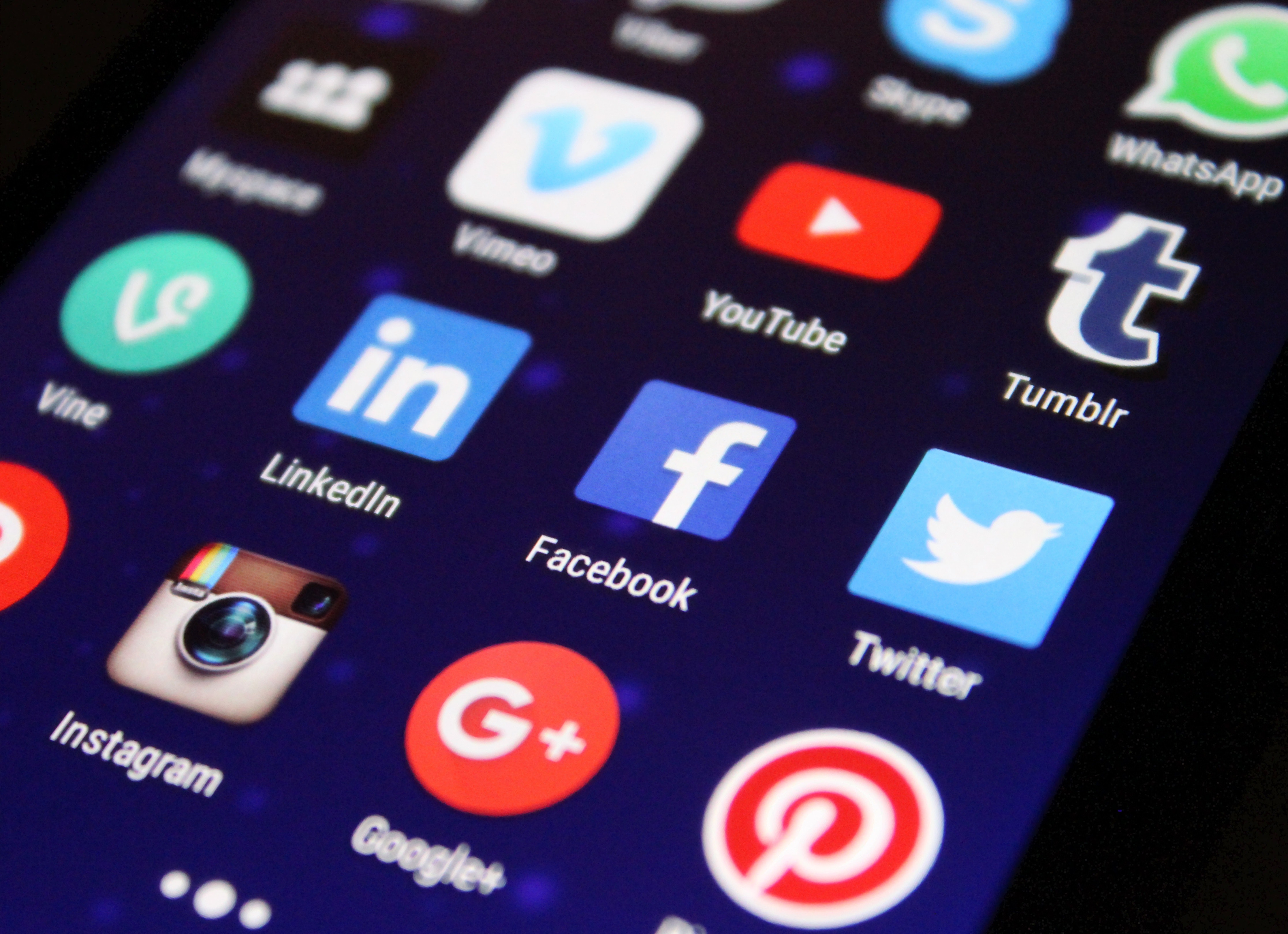 Official extremist group propaganda materials are easily disseminated and accessed on the Internet. The individuals documented in this report accessed extremist group propaganda on a variety of social media platforms, including Facebook, Twitter, YouTube, Tumblr, Google Plus, Skype, Paltalk, and WhatsApp. Several individuals also played a part in further propagating extremist propaganda materials. Of the 168 individuals documented by CEP, at least 51 disseminated propaganda materials either online, in person, or via mail, and 59 viewed or discussed propaganda materials with another individual.
Daily Eye on Extremism
October 17, 2018
"The Trump administration is developing a new strategy for the war in Syria that would focus more heavily on pushing Iran's military and its proxy forces out of the country, according to five people familiar with the plan. The new strategy would not involve the U.S. military directly targeting and killing Iranian soldiers or Iran's proxies, however, since that would violate the current U.S. authorization for using force in Syria. The U.S. military does have the right of self-defense under the authorization, and could strike the Iranian military if it felt threatened. The plan would emphasize political and diplomatic efforts to force Iran out of Syria by squeezing it financially. It would withhold reconstruction aid from areas where Iranian and Russian forces are present, according to three people familiar with the plan. The U.S. would also impose sanctions on Russian and Iranian companies working on reconstruction in Syria."
NBC News: Trump Administration Has New Plan To Drive Iran Out Of Syria
"The Islamic State's 2014 invasion of Iraq, military futurist Peter Singer writes, "was launched with a hashtag." #AllEyesOnISIS became a viral propaganda machine that inspired followers, generated bots and is credited in part with driving enough fear to lead thousands of U.S.-trained and equipped Iraqi forces to abandon their posts. The organization fed that fear and gained followers by broadcasting terrifying orange suit-black hood beheadings, terror attacks or the obscene cruelties awaiting anyone in their path. Four years later, the coalition of nations that rose up against ISIS in Iraq and Syria sees conventional operations coming to a close, and ISIS' ability to manipulate social media has also been largely dismantled, said Chairman of the Joint Chiefs Marine Corps Gen. Joseph Dunford. Dunford spoke to reporters as he hosted defense chiefs from more than 80 nations at Andrews Air Force Base, Maryland, to discuss what needs to be done to keep other terror groups around the world from making a similar rise."
Military Times: DOD Knows Future Terror Groups Will Seek To Copy ISIS, Turn Social Media Into A Weapon
"Isis fighters have kidnapped dozens of women and children in the eastern Syrian province of Deir ez-Zor, where the group is making a desperate last stand. The captives were among some 250 civilians taken from the al-Bahra displacement camp, near the town of Hajin, after Isis fighters stormed the area on Friday and forced Kurdish fighters to flee, according to a war monitor. The string of towns and villages on the eastern banks of the Euphrates river comprise the last populated areas under the control of Isis, in either Iraq or Syria, and are thought to contain some 15,000 people. The area has been under attack by the US-led coalition and Syrian Democratic Forces (SDF) for the last month, but the offensive has been met with heavy resistance from around 5,000 hardened Isis fighters with nowhere else to run. The tented camp in al-Bahra is in an area controlled by the SDF, and housed hundreds of civilians who had fled Isis-controlled territory, including families of Isis defectors and relatives of fighters who had been killed."
The Independent: ISIS Kidnaps Dozens Of Women And Children As It Makes Desperate Last Stand In Syria
"The U.S. sanctioned a multibillion-dollar network of Iranian companies, banks and funds accused of financing the country's elite paramilitary unit, ratcheting up global pressure on Tehran and sending a warning to governments and companies considering continued engagement with Iran. By targeting the Basij militia's financing network and citing the group's alleged use of child soldiers and other human-rights abuses, the U.S. hopes to not only choke off funding to the prominent Islamic Revolutionary Guard Corps unit, but also scare off any business dealings with the country. "The IRGC is pervasive within the Iranian economy," a senior administration official said. "This is precisely the kind of activity that we have warned other companies and governments about extensively." Many firms are pulling out of Iran as the U.S. rolls out an escalating and economy-crippling sanctions campaign meant to force Tehran to negotiate a new nuclear and security deal that addresses an array of U.S. concerns."
The Wall Street Journal: U.S. Sanctions Iran Finance Network In Bid To Sever Tehran's Global Ties
"The Pentagon's Africa Command said on Tuesday that it had carried out the deadliest attack against the Islamist extremist group Shabab in nearly a year, killing about 60 fighters in central Somalia. The strike took place Friday in the vicinity of Harardhere, about 300 miles northeast of Mogadishu, Somalia's capital, the military said in a statement. Africa Command officials offered no other details except to say it did not kill or injure any civilians, suggesting the militants were in a camp or massing for an attack. The strike came after a recent spate of attacks that the Shabab have conducted against Somali security forces and their American advisers across the country. On Sept. 21, Shabab fighters attacked American and Somali troops 30 miles northwest of Kismayo. Ten days earlier, militants struck Somali and American forces in Mubarak, in central Somalia, killing one Somali soldier."
The New York Times: U.S. Military Airstrike Kills 60 Shabab Fighters In Somalia
"Social media and delivery services have become new outlets for organised crime activities when it comes to illicit cigarette trade, according to a new study that has raised eyebrows among EU policymakers. The study published on Wednesday (17 October) was conducted by the Royal United Services Institute (RUSI), the world's oldest independent think tank on international defence and security, and focused on the UK, Germany and France. "RUSI's findings confirm a direct link between illegal tobacco trade and terrorism financing. Illegal tobacco trade is not only damaging to governments' revenues and consumers' health but also to national security. Combatting radicalisation in our society is vital but it won't be enough if we don't tackle terrorist financing. Social media platforms have been hosting illegal terror content on their platforms for years. Now it turns out that they are not just a medium that helps to spread harmful ideologies but indirectly finances the deadly terror attacks as well," commented David Ibsen, Executive Director of Counter Extremism Project (CEP)."
Euractiv: Study Finds Rising Illicit Cigarette Trade On Social Media
Daily Dose
Extremists: Their Words. Their Actions.
Fact:
On October 17, 2017, the Taliban conducted a coordinated suicide and gun attack on a police training center in Afghanistan's Paktia province, killing 41 people and injuring another 158.
The Counter Extremism Project acts to shine a light of transparency and accountability on those persons, businesses and institutions that financially underpin the activities of extremist groups.
Learn More