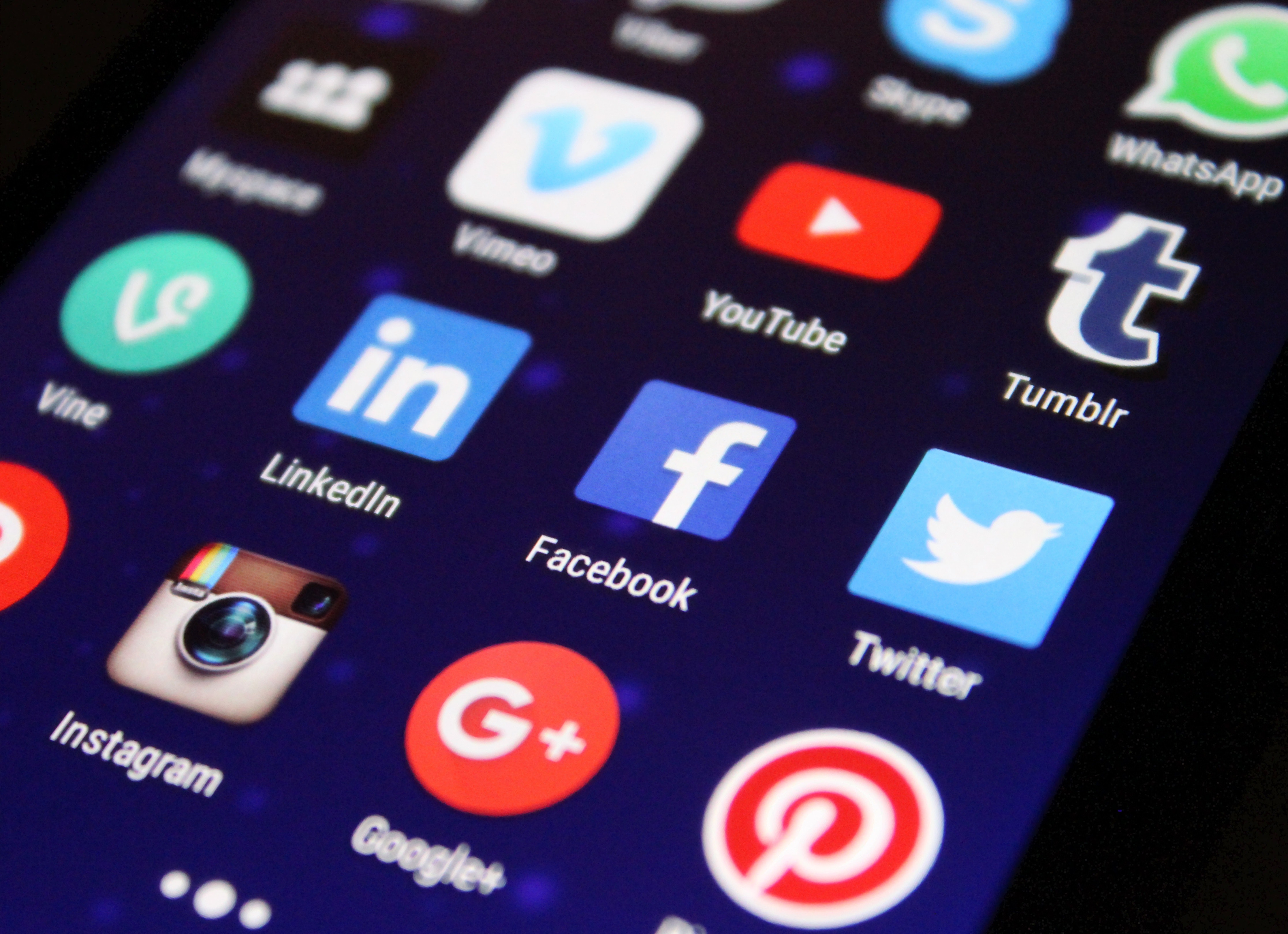 Official extremist group propaganda materials are easily disseminated and accessed on the Internet. The individuals documented in this report accessed extremist group propaganda on a variety of social media platforms, including Facebook, Twitter, YouTube, Tumblr, Google Plus, Skype, Paltalk, and WhatsApp. Several individuals also played a part in further propagating extremist propaganda materials. Of the 168 individuals documented by CEP, at least 51 disseminated propaganda materials either online, in person, or via mail, and 59 viewed or discussed propaganda materials with another individual.
Daily Eye on Extremism
September 13, 2019
"The Pentagon is preparing to send about 150 troops to northeastern Syria to conduct ground patrols with Turkish forces, reversing at least temporarily a withdrawal from Syria that President Trump ordered last December. The new troop deployment, which has not been previously reported, is part of an expanding series of military and diplomatic steps the United States has taken in recent weeks to defuse escalating tensions with Turkey, a NATO ally, over American support for Syrian Kurdish fighters. Those fighters led the ground war against the Islamic State, a shared enemy, but Turkey considers them terrorists. The United States currently has just under 1,000 troops in Syria, mainly to help stamp out remaining pockets of Islamic State fighters. Turkey threatened last month to invade northeast Syria to rout the Syrian Kurds from territory along the border they seized from the Islamic State. In response, the Pentagon in recent weeks has rushed to both set up joint reconnaissance flights and ground patrols with Turkish forces in a narrow buffer zone inside Syria, and destroy Kurdish fortifications near the border that Turkey considered threatening. Two senior American generals met this week with their Turkish counterparts in Ankara, Turkey's capital."The New York Times: U.S. Poised To Send 150 Troops To Patrol Northeastern Syria "The U.S. Department of State's Rewards for Justice Program is offering a reward of up to $5 million each for information leading to the identification of three leaders of an al-Qaida-affiliated jihadist group in Syria. The cash bounty lists three prominent leaders of Hurras al-Din militant group, including Faruq al-Suri, Abu 'Abd al-Karim al-Masri and Sami al-Uraydi. All three leaders have been active in al-Qaida for years and remain loyal to its leader Ayman al-Zawahiri, the State Department said in a statement. Faruq al-Suri, also known as Samir Hijazi and Abu Hammam al-Shami, a Syrian national, is the leader of the jihadist group. According to U.S. officials, he fought in Afghanistan in the 1990s and trained al-Qaida militants in Iraq between 2003 and 2005. This week al-Suri was designated by the U.S. as a Specially Designated Global Terrorist. Abu 'Abd al-Karim al-Masri, an Egyptian national, is another senior leader of Hurras al-Din. In 2018, al-Masri was a member of the group's shura council, the group's highest decision-making body. The third listed leader is Sami al-Uraydi, also known as Abu Mahmud al-Shami. Al-Uraydi, a Jordanian national, has been a senior sharia official for Hurras al-Din."Voice Of America: US Offers Bounty For Information On Al-Qaida-Affiliated Militants In Syria "Air strikes pounded the south of Syria's Idlib region on Thursday, a rebel official and residents said, despite a ceasefire that had halted a fierce army offensive against the rebel stronghold two weeks ago. Government warplanes bombed the south Idlib countryside for the first time since, including Maarat al-Numan town, the Syrian Observatory for Human Rights, a UK-based monitor, said. Mohammad Rashid, spokesman for the Jaish al-Nasr rebel faction, said the raids had intensified after strikes on a few positions in the rural west of Idlib in the past two days. Idlib, in Syria's northwest corner, is the last big chunk of territory still in rebel hands after more than eight years of civil war. Idlib enjoyed a lull in air strikes after Damascus and its ally Moscow declared a ceasefire on Aug. 31 following five months of bombing which the United Nations says killed hundreds of people. This was the second such truce announced there in a month. A ceasefire in early August collapsed within three days, after which the Russian-backed army of President Bashar al-Assad pressed its offensive and gained ground."The Jerusalem Post: Warplanes Strike Syria's Idlib Despite Ceasefire - Monitor, Rebel "On Saturday, President Trump announced the United States had abandoned efforts to negotiate with the Taliban on ending the war in Afghanistan. As the war enters its 18th year, it has cost the United States more than 2,600 lives and billions, if not trillions, of dollars — and has killed tens of thousands of Afghan and Pakistani people. The U.S. position continues to deteriorate; the Afghan government remains plagued by corruption, and there seems to be little hope the Taliban will ever be defeated. So is there any hope of more negotiations? One could argue that the Taliban is increasingly in a position to outlast the United States and claim a decisive military victory. If today's Taliban were as cohesive as the Taliban that managed to control Afghanistan from 1996 to 2001, that might well be true. But it's not. Today's Taliban includes a variety of factions, such as the prominent Quetta Shura and Pakistani-supported Haqqani network. Beyond these internal divisions lie further divisions among the broader Afghan insurgency, which includes the emerging Islamic State Khorasan (IS-K). Our research in the Journal of Global Security Studies argues that powerful insurgent factions may seek peace to forestall their own decline when rival insurgent factions are increasing in power."The Washington Post: Here's Why The Taliban Might Still Want To Negotiate With The U.S. "The human rights organization Simon Wiesenthal Center urged in Berlin on Wednesday that the German government ban the Lebanese terrorist movement Hezbollah in the federal republic. "We live in a time when violent attacks against Jews have almost become routine, including the beating of an Israeli because he spoke Hebrew on a Berlin Street Tuesday night," said Rabbi Abraham Cooper, the center's associate dean. "While we welcome the efforts of German authorities to oppose antisemitism and to deal with its consequences, it is vitally important they also take on the multiple sources of Jew-hatred. Not only neo-Nazis, but also from Iran, Hezbollah, and from Palestinians whose educational system indoctrinates children from a young age to hate Jews," he said. The Jerusalem Post first reported in late August on a pro-Hezbollah Islamist who declared at the Imam Mahdi Center in Münster, Germany: "We are proud of our terrorism." The Post learned about terrorism activities on the Facebook page of the Islamic center and mosque, and informed the The Middle East Media Research Institute. MEMRI located a video of the Hezbollah Islamist endorsing terrorism."The Jerusalem Post: Simon Wiesenthal Calls On Germany To Ban Hezbollah Amid Its Terror Pledge "At least 22,000 people are missing in Nigeria due to the decade-long conflict with the Boko Haram group, the International Committee of the Red Cross (ICRC) has said. In a statement, ICRC President Peter Maurer said nearly 60 percent of those missing were children and that it was the highest number of missing persons registered with the organisation in any country. "They were minors when they went missing, meaning thousands of parents don't know where their children are and if they are alive or dead," he said on Thursday at the end of his five-day trip to Nigeria. "Every parent's worst nightmare is not knowing where their child is. This is the tragic reality for thousands of Nigerian parents." Nigeria is faced with multiple conflicts, including attacks by the Boko Haram and the frequent clashes between the nomadic herders and the farmers. Boko Haram - whose name roughly translates to "Western education is forbidden" - wants to establish an Islamic state based on a strict interpretation of the Islamic law. The United Nations estimates that more than 27,000 people have been killed and an estimated two million others displaced in Nigeria's northeast because of the violence by the Boko Haram."Al Jazeera: 22,000 Nigerians Missing Since Boko Haram Crisis Began: Red Cross
Daily Dose
Extremists: Their Words. Their Actions.
Fact:
On September 14, 2017, ISIS gunmen and a suicide bomber attacked the Fadak restaurant and a nearby police checkpoint in Nasiriyah, Iraq during lunchtime. The attacks killed at least 84 people and injured 93 others.
The Counter Extremism Project acts to shine a light of transparency and accountability on those persons, businesses and institutions that financially underpin the activities of extremist groups.
Learn More