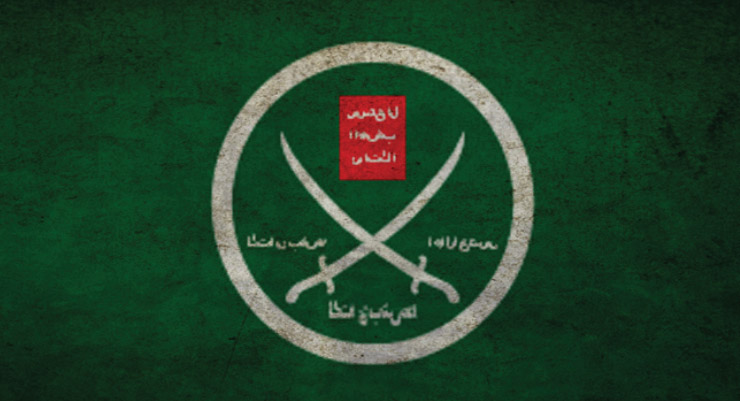 Hamas was established in 1987 by a group of Muslim Brotherhood activists. During a May 1 press conference in Qatar, Hamas unveiled a new policy document that did not mention the group's origins in the Brotherhood movement. However, Hamas remains indelibly a Muslim Brotherhood institution..."
Daily Eye on Extremism
May 26, 2017
"British investigators searching for clues to the motives and possible accomplices of the suicide bomber who killed at least 22 at a concert in Manchester are increasingly focusing on Libya — and the Islamic State's presence here. Authorities say that Salman Abedi, a British citizen of Libyan descent, spent four weeks in Libya, returning to Manchester days before he carried out Monday night's attack, for which the Islamic State asserted responsibility. His brother, Hashem Abedi, was arrested in the capital, Tripoli, on Tuesday on suspicion of having ties to the group, and authorities say he was planning an attack in this Mediterranean city. The focus on Libya comes as the Islamic State branch here has fragmented into smaller groups, spreading across the nation and into neighboring nations. Investigators are trying to find out whether a network of plotters extended all the way to Libya. Did anyone help Salman Abedi build the bomb, and did he receive other assistance from Islamic State cells or operatives in Libya?"
Washington Post: Libya Becomes A Key Focus Of The Manchester  Bombing Probe
"The suicide bomber in Manchester called his mother to ask for forgiveness hours before he carried out the attack at an Ariana Grande concert, an anti-terror investigator in Libya revealed Thursday.  Salam Abedi, 22, called his mother and said, 'Forgive me,' Special Deterrent Force spokesman Ahmed bin Salem said. Abedi's mother and three siblings in Libya were summoned for questioning. 'He was giving farewell,' bin Salem said, adding that Libya investigators believe the bomber acted alone based on what his father, Hashim Abedi, told them."
Fox News: Manchester Bomber Called Mom To Say 'Forgive Me' Hours Before Attack, Official Says
"'Facebook and others keep telling us that machine learning is going to save the day,' says Hany Farid, professor and chair of computer science at Dartmouth and a senior advisor to the Counter Extremism Project. He developed the groundbreaking photoDNA technology used to detect, remove, and report child-exploitation images. Farid says that his new technology, eGlyph, built on the conceptual framework of photoDNA, 'allows us to analyze images, videos, and audio recordings (whereas photoDNA is only applicable to images).' But a better algorithm can't fix the mess Facebook's currently in. 'This promise is still — at best — many years away, and we can't wait until this technology progresses far enough to do something about the problems that we are seeing online.'"
The Verge: How Do You Fix Facebook Moderation's Problem? Figure Out What Facebook Is
Gunmen attacked a bus that was taking Egyptian Christians to a monastery Friday, killing at least 26 people and wounding 27 more, according to local reports citing Egypt's government. The attack was carried out by men riding in three trucks, Egypt's interior ministry says, according to the official Middle East News Agency. The Christians had been traveling to the ancient St. Samuel monastery in Minya, a province some 160 miles south of Cairo along the Nile River. "Minya province has the largest percentage of Christians in Egypt," NPR's Jane Arraf reports. "Religious tension in some communities in Minya has increased in recent years and in many villages, they are prevented from building churches."
NPR: Attack On Coptic Christians Kills At Least 24 In Egypt
"Even as the so-called Islamic State has lost territory and men in Libya, it has maintained an underground network of cells in some of the most populous parts of the country. That network, according to security forces in the capital Tripoli, supported the Manchester suicide bomber Salman Abedi and his younger brother Hashim. If the Manchester attack was planned in Libya, it would appear to be the first time an ISIS network has used the country to plot an attack in Europe. ISIS has claimed responsibility for the attack but provided no conclusive evidence it had directed Abedi."
CNN: Under Pressure In Syria, ISIS Looks To Libya To Plot Terror Attacks
"Theresa May will urge G7 leaders to tell technology firms that they should do more to suppress extremist content online, arguing that fight against Islamic State is shifting from the "battlefield to the internet". The prime minister will tell fellow leaders at the summit in Sicily that every country should encourage companies like Facebook, Google and Twitter to block users who post extremist content and report individuals to authorities if there is evidence of imminent harm. Addressing a small group of powerful counterparts, including Donald Trump and new French president, Emmanuel Macron, May will argue that more has to be done to tackle the threat posed by extremist content online in the aftermath of the Manchester Arena attack."
Guardian: Theresa May Calls On Tech Firms To Lead Fight Against Online Extremism
"Indonesians and Malaysians were among foreign Jihadists battling the military after laying siege to a southern Philippine city, the government said on Friday, in a rare admission of what it said was an Islamic State "invasion". The army has deployed attack helicopters and special forces to drive rebels of the Islamic State-linked Maute group out of Marawi City and Malaysians and Indonesians and other foreigners were among six guerrillas killed on Thursday. The announcement elevates the threat of what experts and the military say are moves by the Islamic State militant group (ISIS) to exploit the poverty and lawlessness of predominantly Muslim Mindanao island to establish a base for extremists from Southeast Asia and beyond."
Newsweek: Foreign Fighters Part Of ISIS 'Invasion': Philippines
"A suicide car bombing and clashes with Taliban insurgents across Afghanistan have killed at least 25 security personnel. The violence comes as the United Nations urges parties to the Afghan conflict to cease hostilities during the Islamic holy month of Ramadan, beginning this week. Local television stations quoted security officials in the embattled Helmand province as saying that a suicide bomber Thursday afternoon rammed his explosives-laden car into an office of the Afghan intelligence agency. Initial reports said at least six people were killed and several more wounded. The district chief of the National Directorate of Security (NDS), Tor Jan, was said to be among the dead."
Voice Of America: Fresh Taliban Attacks Kill 25 Members Of Afghan Forces
"The Iraqi government said it has begun an investigation into one of its elite police units amid allegations that security forces have committed human rights abuses, including torture, rape and extrajudicial killings, in the battle to retake Mosul from Islamic State militants. The inquiry comes after the German magazine Der Spiegel published a report by Iraqi photojournalist Ali Arkady this week detailing abuses allegedly committed by the Interior Ministry's emergency response division. On Thursday, ABC television broadcast footage recorded by Arkady, who had been embedded with that unit. One video broadcast by ABC and carrying a warning of graphic content shows a blindfolded man balanced on a stool in the middle of a room, his arms bound and fastened to the ceiling."
The Washington Post: Iraq Investigating Elite Unit Accused Of Human Rights Violations In Mosul Campaign
"Halfway through the vicious gunbattle with San Bernardino terrorists Syed Farook and Tashfeen Malik, police officer Nick Koahou felt a pain in his left thigh. Mr. Koahou had been hit as he exchanged rifle fire with Farook, but he kept firing to protect a deputy sheriff who was pinned down by the husband-and-wife killers. Vivid details from the Dec. 2 2015 street shootout were released Thursday as part of the San Bernardino County District Attorney's report, which concluded the officers were justified in using deadly force to kill the couple. Much has already been divulged about the attack, in which Farook and Malik killed 14 people at a Christmas gathering of county employees before police chased them down in a black SUV. But the new report is the most detailed look at the intense gunfight that followed in the streets."
Wall Street Journal: Shoot-Out Between San Bernardino Terrorists Detailed In Report
Daily Dose
Extremists: Their Words. Their Actions.
Do you practice homosexuality with men? Take that homosexual man and throw him off the mountain.
The Counter Extremism Project acts to shine a light of transparency and accountability on those persons, businesses and institutions that financially underpin the activities of extremist groups.
Learn More