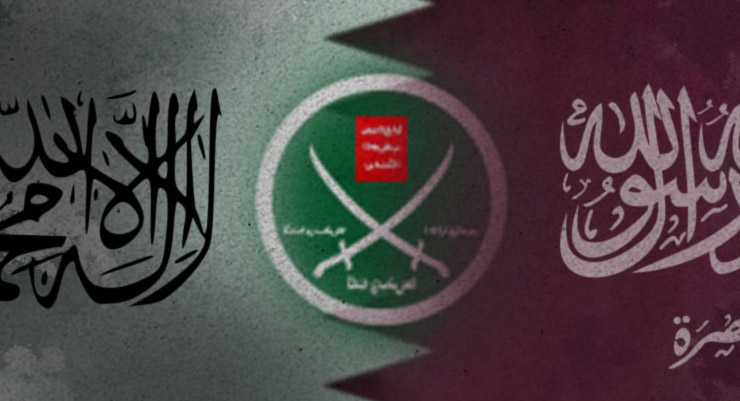 On June 5, 2017, several Middle East and Gulf countries announced that they were severing ties with Qatar as a result of the country's support for extremism and terrorism. Although Qatar announced that it is preparing to expel several Hamas leaders, the government has previously denied reports that it was expelling Hamas leader Khaled Meshaal, referring to reports as "just rumors" and calling Meshaal a "dear guest" of Qatar...
Daily Eye on Extremism
September 20, 2017
"The CDA law that provides blanket legal protection for the things people post online was never intended to shield sex traffickers and other illegal and dangerous online activities. Technology companies believe they should continue to have the power of self-regulation, while ignoring the horrific acts that take place on their platforms. These companies have a responsibility to clean up their platforms from the worst actors that they deliberately tolerate."
The Hill: Technology Sector Should Not Be Shielding Sex Traffickers Online
"Leaders from around the globe took the lectern at the United Nations General Assembly on Tuesday — a particularly big moment for President Trump, who addressed the gathering for the first time. In his speech, Mr. Trump vowed to 'totally destroy' North Korea if it threatened the United States or its allies. 'If the righteous many don't confront the wicked few, then evil will triumph,' he said. He also called Iran a 'rogue nation' and said the United States was 'prepared to take further action' on Venezuela."
The New York Times: At U.N., Trump Singles Out 'Rogue' Nations North Korea And Iran
"The war against the Islamic State militant group (ISIS) is slowly moving from the battlefield to cyberspace, and a new study shows that United States is at the forefront of that struggle.Between February and May, the location with the second-highest number of clicks on radical Islamist content online was the U.S. That means Americans or non-American citizens based in the U.S. are consuming jihadi content more than Saudis, Iraqis, Yemenis, Syrians and Moroccans, among others.The report from British think tank Policy Exchange, titled 'The New Netwar,' provides an analysis of the online war against radical Islamist content, with a focus on Britain's national security."
Newsweek: ISIS Propaganda: U.S. Is The World's Second-Biggest Audience For Online Jihadi Campaigns
"A Syrian monitoring group says Isis has lost control of up to 90 per cent of its de facto capital Raqqa following a series of successful operations by US-backed forces. The Britain-based Syrian Observatory for Human Rights said on Wednesday almost all of the city was now held by the Syrian Democratic Forces (SDF). A statement from the SDF's top command said Operation Euphrates Wrath has reached its "final stages"  after Isis first occupied the city more than three years ago. After steady progress from both the west and east approaches to the city, the SDF said it had managed to open a new northern front, descriing the campaign as "nearing its end". The SDF, a coalition made up of both Kurdish and Arab fighters, managed to encircle the city in June, when the full-scale offensive to oust the militants began."
Independent: US-Backed Forces Take 90% Of Raqqa From ISIS In Major Offensive
"Iraq is set to deport 500 women who were foreign members of the Islamic State militant group (ISIS), along with their children, an official said on Monday, as authorities moved them to a detention center in preparation for their departure. Iraqi authorities moved the women and children from a facility south of Mosul to the center, north of the city. 'They are in a holding center in Tal Kayf under the control of Iraqi security forces, so their cases can be examined before they are eventually expelled from the country,' a provincial councillor from Nineveh, the region where Mosul is located, told the AFP news agency on condition of anonymity."
Newsweek: Hundreds Of ISIS Women From America, Europe, Asia Will Be Expelled From Iraq, Along With Their Children
"Secretary of State Rex Tillerson backs "the wrong policy" on North Korea and is not in agreement with President Trump, according to former ambassador John Bolton. Bolton took aim at Tillerson hours after Trump delivered a speech at the United Nations General Assembly that the former Bush administration diplomat hailed as the best of Trump's tenure in office. He suggested that Trump's national security team might not want to follow through on the speech and make a credible military threat to deter North Korea's nuclear weapons development."
Washington Examiner: John Bolton: Trump Speech Showed Rex Tillerson Is Pursuing The 'Wrong Policy'
"The world's biggest technology firms will be told to take down terrorist propaganda in as little as one hour, as Theresa May seeks to dramatically reduce the danger of it inspiring further atrocities. The Prime Minister will also challenge them to develop technology to prevent "evil material" ever appearing on the web, as they are forced to defend their efforts in public for the first time. Social media firms have faced growing criticism that they failing to act to prevent the spread of content blamed for provoking people to carry out terror attacks. Now Ms May, together with the leaders of France and Italy, will use a UN forum to claim progress, while also piling pressure on the internet giants to go much further. If they fail to show they are acting by a G7 meeting next month, the Government will consider the threat of fines – a step already taken by Germany, which passed a law in June."
Independent: Google And Facebook Among Tech Giants Theresa May Will Order To Remove Extremist Content
"The EU should move in the coming months to mandate concrete and transparent actions by internet companies to prevent terrorist activity online from harming Europeans offline," said Ivor Roberts, the former head of U.K. Counter-Terrorism and a senior adviser to the nonprofit Counter Extremism Project.
Politico: EU Ramps Up Fight Against Online Terror Networks, Launches International Effort
Daily Dose
Extremists: Their Words. Their Actions.
We could target Saudi oil tanker and we could do anything.
The Counter Extremism Project acts to shine a light of transparency and accountability on those persons, businesses and institutions that financially underpin the activities of extremist groups.
Learn More