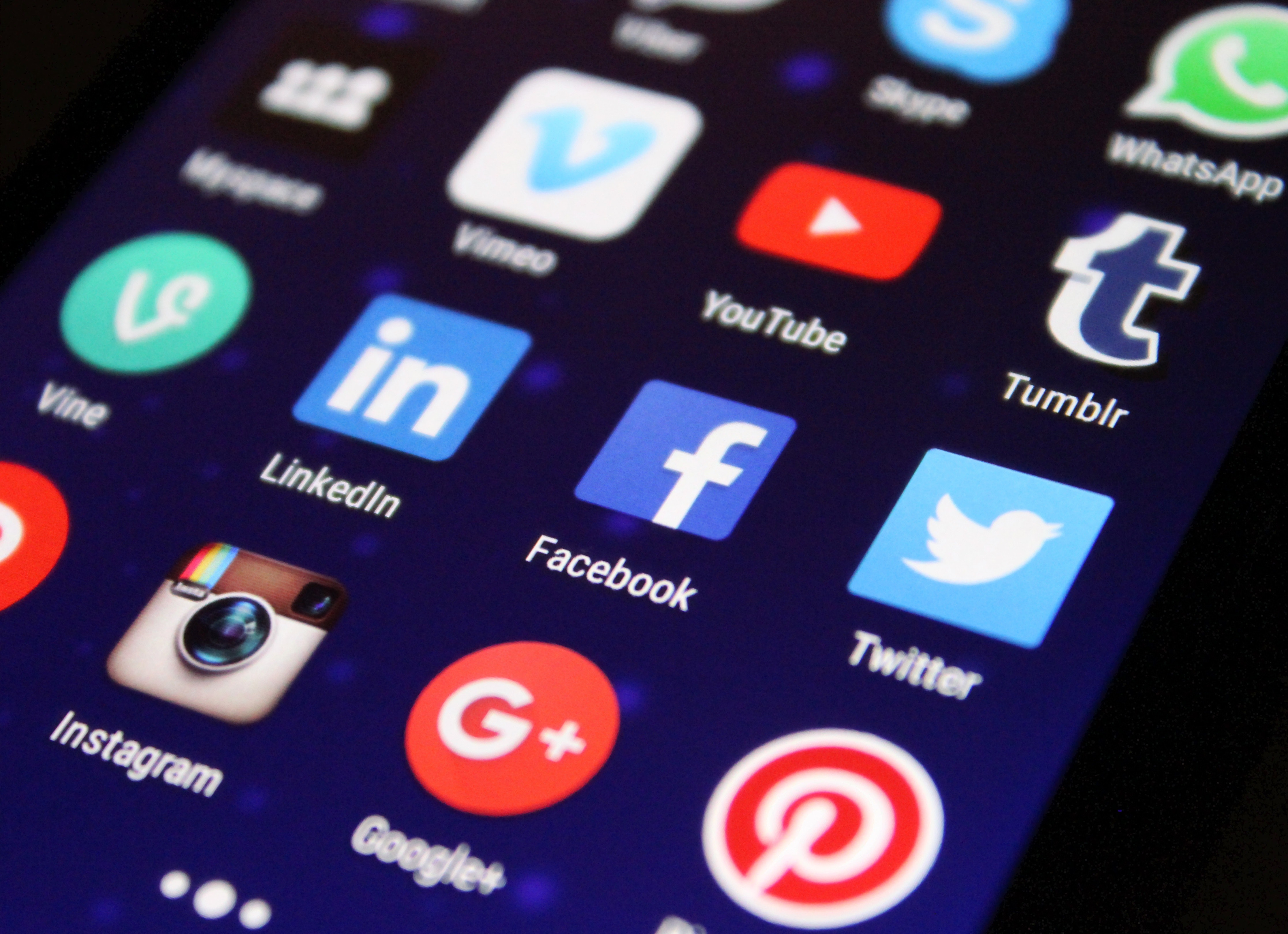 Official extremist group propaganda materials are easily disseminated and accessed on the Internet. The individuals documented in this report accessed extremist group propaganda on a variety of social media platforms, including Facebook, Twitter, YouTube, Tumblr, Google Plus, Skype, Paltalk, and WhatsApp. Several individuals also played a part in further propagating extremist propaganda materials. Of the 168 individuals documented by CEP, at least 51 disseminated propaganda materials either online, in person, or via mail, and 59 viewed or discussed propaganda materials with another individual.
Daily Eye on Extremism
January 23, 2019
"A seemingly offhand remark in a high school lunchroom set off an investigation that uncovered an arsenal of weapons and a plot to attack a Muslim enclave in upstate New York, law enforcement officials said. The comment was made by a 16-year-old student at Greece Odyssey Academy in Greece, N.Y. On Friday, he showed classmates a photo of someone and said that person looked like a potential school shooter, authorities said. The statement alarmed fellow students, who reported it to school officials. The local police became involved and started interviewing people at the school to determine whether there was a potential threat. The threat, it turned out, came from the 16-year-old whose comments had triggered the investigation, authorities said on Tuesday. He and three young adults stockpiled 23 firearms and three homemade bombs as part of a plan to target the secluded Muslim enclave of Islamberg, a rural settlement about 150 miles northwest of New York City, authorities said. The men, Vincent Vetromile, 19, Brian Colaneri, 20, and Andrew Crysel, 18, all from suburban Rochester, were arrested and charged with criminal possession of a weapon and conspiracy, according to court documents. They were expected to appear in court on Wednesday." The New York Times: 4 Arrested And 23 Guns Seized In Plot Against Muslim Enclave In Upstate N.Y. "Three men from Lansing, Michigan, were arrested for allegedly supporting ISIS — with one of them taken into custody as he prepared to fly to Somalia, authorities said Tuesday. Muse Abdikadir Muse, 23, his brother Mohamud Abdikadir Muse, 20, and another relative, 26-year-old Mohamed Salat Haji, were all charged with conspiring to provide material support to a terrorist organization, prosecutor said. Agents arrested Muse Muse at Gerald R. Ford Airport in Grand Rapids on Monday, when he was about to take a series of flights that would have eventually landed him in Mogadishu, Somalia, according to a federal complaint. Mohamud Muse and Haji were arrested hours later. The three defendants had all "pledged allegiance to ISIS through videos they recorded themselves," according to a statement by the Department of Justice. Haji and Mohamud Muse had "aided in the purchase of the ticket and drove Muse Muse to the Grand Rapids airport, each knowing the true purpose of the travel was for Muse Muse to join and fight for ISIS," federal authorities said. All three men face up to 20 years in prison if convicted. The three men are naturalized US citizens who were born in Kenya, officials said." NBC News: FBI Arrests Three Men From Lansing, Michigan, For Allegedly Supporting ISIS "An American service member was killed by enemy fire in Afghanistan on Tuesday in the second United States combat death there so far this year. A brief statement by the American-led military mission in Afghanistan said the incident was under investigation and provided no further details. While it is unclear where the service member died, fighting has continued across the country. Taliban militants, American Special Operations troops and Afghan forces have been vying for territory as negotiations resume to end the 17-year war. Hours after a massive attack on Monday that killed dozens of Afghans at an intelligence base in Wardak Province, a Taliban statement said the militants had resumed discussions with American diplomats in Qatar. "Following American acceptance of the agenda of ending invasion of Afghanistan and preventing Afghanistan from being used against other countries in the future, talks with American representatives took place today in Doha," a Taliban spokesman said in a statement. Both Washington and Kabul are behind the efforts, which are helmed by American special envoy Zalmay Khalilzad. So far, Taliban leaders have refused to talk to Afghan officials. Mr. Khalilzad was meeting with Taliban representatives in Doha on Tuesday and the talks were expected to continue on Wednesday, said Heidi Hattenbach, a State Department spokeswoman." The New York Times: Second American Killed In Afghanistan Since Start Of Year "The U.S. said Tuesday that a controversial conference on Middle East stability next month in Poland, jointly hosted by the State Department, won't be focused on Iran and will have a broader agenda. The acting U.S. ambassador to the U.N., Jonathan Cohen, told the Security Council the meeting in Poland wasn't a "venue to demonize or attack Iran" or to reopen arguments about the 2015 Iran nuclear agreement. Rather, he said, it would be a "global brainstorming session" with an agenda on cybersecurity, humanitarian aid in Syria and Yemen and extremism. Offering reassurances in response to international criticism of the conference, Mr. Cohen said that the meeting also would acknowledge Iran's missile activity and other destabilizing actions. But he added: "The scope of the discussion will be much broader than any one country or set of issues." The Wall Street Journal: Upcoming Poland Conference Not A Stage To 'Demonize' Iran, U.S. Says "The four Americans killed Jan. 16 in a suicide bombing in Manbij, Syria, were all heroes — but hardly conventional soldiers engaged in a normal combat mission. Only two of the fallen Americans fit the traditional stereotype of a front-line soldier — and even they were far older than a typical combatant. According to a New York Times profile of the four American casualties, Scott A. Wirtz, 42, was a "fun-loving," tattooed and bearded former high school football player and former Navy SEAL from St. Louis who was working as a civilian for the Defense Intelligence Agency. Army Chief Warrant Officer 2 Jonathan Farmer, 37, was a strapping, 6-foot, 4-inch former high school basketball player from south Florida who had four children and had deployed numerous times to Iraq and Afghanistan as a member of the U.S. Army Special Forces. But while being classic military types who could be (and, for all we know, might be) portrayed on the screen by Bradley Cooper or Mark Wahlberg, they were not engaged in a classic mission killing the enemy. What they were actually doing in Manbij is classified, but it appears they were collecting intelligence — an activity far more frustrating and challenging, and yet ultimately more important, than "kinetic" operations in a war against a shadowy enemy such as Islamic State." The Washington Post: What The U.S. Casualties In Syria Tell Us About America's Wars "This month, Mark Zuckerberg announced that his pledge for this new year is to "host a series of public discussions about the future of technology in society." Perhaps he could present information in our Parliament to the Digital, Culture, Media and Sport select committee that I head — something he refused to do in 2018. Or if that doesn't work for him, I would be happy to reconvene the special International Grand Committee, which met at the House of Commons in November and included lawmakers from Britain, Canada, Ireland, France, Latvia, Brazil, Argentina and Singapore. These committees met with the intention of discussing the following with him: the Cambridge Analytica Facebook data breach scandal; the Russian government's use of social media platforms to interfere in the politics of democracies around the world; the anti-competitive nature of some of Facebook's business practices; and Facebook's harmful content policies. He didn't want to have these discussions then, but we hope that he's sincere and wants to have them now." The New York Times: If Mark Zuckerberg Wants To Talk, Britain Is Waiting
Daily Dose
Extremists: Their Words. Their Actions.
Fact:
In December 2018, the head of the United Nations food agency said Shiite Houthi militants were preventing food donations from reaching starving civilians in Yemen.
The Counter Extremism Project acts to shine a light of transparency and accountability on those persons, businesses and institutions that financially underpin the activities of extremist groups.
Learn More