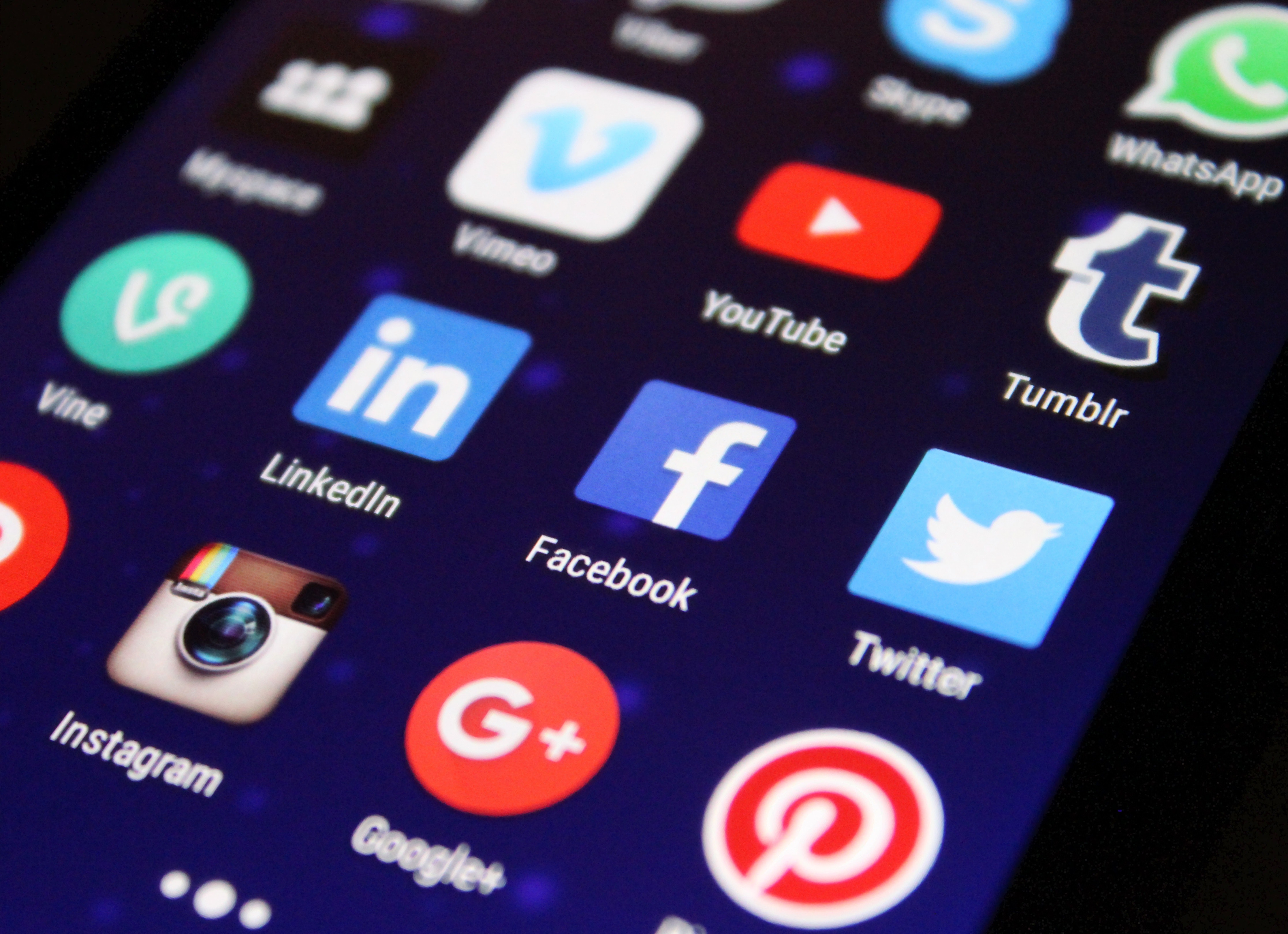 Official extremist group propaganda materials are easily disseminated and accessed on the Internet. The individuals documented in this report accessed extremist group propaganda on a variety of social media platforms, including Facebook, Twitter, YouTube, Tumblr, Google Plus, Skype, Paltalk, and WhatsApp. Several individuals also played a part in further propagating extremist propaganda materials. Of the 168 individuals documented by CEP, at least 51 disseminated propaganda materials either online, in person, or via mail, and 59 viewed or discussed propaganda materials with another individual.
Daily Eye on Extremism
December 10, 2018
"Far-right extremists across Europe are successfully integrating themselves into the political mainstream by shunning street violence and adopting the same recruitment techniques used by jihadis, according to a new report. The research, carried out by the Counter Extremism Project, was revealed exclusively to The Independent ahead of a major march in London organised by Ukip and English Defence League founder Tommy Robinson. David Ibsen, executive director of the Counter Extremism Project, said: "Portraying themselves in this way is definitely a tactic to increase the reach of their message and, as such, increase the potential of radicalisation." He said anti-Islam figures and white nationalists were using online channels to "build communities" around specific issues, in a way that has previously been seen with jihadis who capitalise on topics like the Iraq War and airstrikes. "The real worrying issue is that, with the power of social media, these claims create an ecosystem where people looking for legitimate mainstream movements access extremist culture," Mr Ibsen added. "What we cannot ignore is how these groups will affect pluralism, peace and tolerance."
The Independent: Far-Right Groups Across Europe 'Using Islamist Techniques' To Recruit Followers, Report Says
"The Islamic State has been stripped of nearly all the territory it ruled in Iraq and Syria and has been pummeled by nearly 30,000 airstrikes. But the extremist group has still managed to retain a small pocket of land on the Syria-Iraq border for more than a year. The militants have even on occasion struck back with some of their former vigor from their toehold, around the Syrian town of Hajin in Deir al-Zour Province. In the last week of November, they staged a breakout from the Hajin pocket, attacking the American-allied Syrian Democratic Forces in the Syrian town of Gharanij, which those forces had captured a year earlier. The breakout on Nov. 24 was a propaganda bonanza for the extremists, even though officials of the American-led coalition battling the Islamic State said they were quickly beaten back. Maj. Gen. Patrick Roberson, the American military commander, said the Islamic State took advantage of bad weather and sandstorms, when airstrikes were not possible."
The New York Times: Battered ISIS Keeps Grip On Last Piece Of Territory For Over A Year
"Israel has warned Lebanon that it would strike Hezbollah in Lebanese territory if its militia doesn't stop making precision-guided missiles with Iranian help, U.S. and Israeli officials said. Israeli officials are concerned that Iranian-supplied weapons and materials could transform Hezbollah's missiles into precision-guided munitions capable of homing in on Israeli targets. Such weapons could erode Israel's technological military advantage in the region and complicate efforts to defend its northern border and cities. Israel asked U.S. and French officials to deliver warnings to the Lebanese government over the past month that it would act to stop a missile buildup in Lebanon, according to U.S., Israeli and intelligence officials. The warnings came as Israel said it had discovered tunnels dug by Hezbollah into Israel from Lebanon. A pre-emptive attack on Hezbollah in Lebanese territory would risk a war with the militant group and would significantly escalate Middle East military and diplomatic tensions."
The Wall Street Journal: Israel Warns Lebanon Of Possible Strikes On Hezbollah
"The official US government Twitter account for the Special Ops Joint Task Force in Iraq/Syria (SOJTFOIR) on Sunday said that Islamic State (IS) militants had set off an explosion from within the Hajin Hospital to destroy the civilian infrastructure. "This further demonstrates [IS]'s complete disregard for protected structures, innocent civilians, and human life. The Coalition did not strike the facility. We will continue to fight alongside our SDF [Syrian Democratic Forces] partners," the SOJTFOIR account stated. According to the SOJTFOIR, it is a common IS tactic to destroy protected structures, as they did with the Grand al-Nuri Mosque in the last days of the battle of Mosul in June last year. The head of the SDF press office also confirmed that the jihadist group had placed explosives in the hospital. "At 7 o'clock of this evening, [IS] placed mines in Hajin Hospital. While placing them, some of their mines exploded and caused enormous damage to the hospital," SDF official Mustafa Bali said on his Twitter account on Sunday, adding that some IS members were killed in the blast."
Kurdistan 24: Islamic State Detonates Explosives Inside Hospital In Remaining Syrian Stronghold
"Sixteen months after swastika-toting white supremacists swarmed the streets of Charlottesville, one of the demonstrators was convicted of first-degree murder Friday by a jury that found he intentionally drove his car into a crowd of counterprotesters, killing one woman and injuring nearly 40 others. James Fields Jr., 21, faces up to life in prison for the death of Heather Heyer, 32, in a case that has stirred soul-searching in a city that prides itself on being a liberal bastion. Mr. Fields, who traveled from Ohio to attend the Unite the Right rally, was also convicted of nine other charges, including aggravated malicious wounding and leaving the scene of a fatal accident. Friday's verdict was cheered by those fighting racial and religious hatred and provided some closure in a case that cast a national spotlight on Charlottesville, the scene chosen by racists and anti-Semites to rally for their cause, near a Confederate monument that some city leaders were trying to remove. "This verdict sends a strong message to others that hate has no place in our society," said Jonathan Greenblatt, the chief executive of the Anti-Defamation League."
The New York Times: James Fields Guilty Of First-Degree Murder In Death Of Heather Heyer
"Far-right extremists, loners and murderous neo-Nazis have found a new home on the internet. Now they can openly share their extremist bile with more than 800,000 users on a social media platform called Gab - a haven for far-right fanatics originally modelled on Twitter. David Ibsen, executive director of The Counter Extremism Project, said: "According to the European Commission's latest comments on hate speech, on average 70% of illegal hate speech notified to tech companies was deleted. "This figure is not only too small, it also doesn't tackle the issue that many platforms, like Gab.ai, are not forthcoming with their approach to restrict and remove the spread of illegal content. "Gab.ai, for example, describes its mission as putting 'people and free speech first'. We need to be clear and realise that free speech ends where extremist content starts. "On that basis we are forced to believe that those companies do not care about the way they are used. "All reputable businesses, entities and individuals must refuse to knowingly associate with extremists and their enablers and to do their utmost to prevent the use of its services by terrorists."
The Sun: Nazi Piece Of Work The 'Far-Right Twitter' Where Sick Neo-Nazis Share Vile Hate And Chilling Threats Of Race War/
Daily Dose
Extremists: Their Words. Their Actions.
The valiant Afghan Muslim nation is absolutely determined to force the occupying American forces out of Afghanistan.
Taliban online statement
Nov. 2018
The Counter Extremism Project acts to shine a light of transparency and accountability on those persons, businesses and institutions that financially underpin the activities of extremist groups.
Learn More