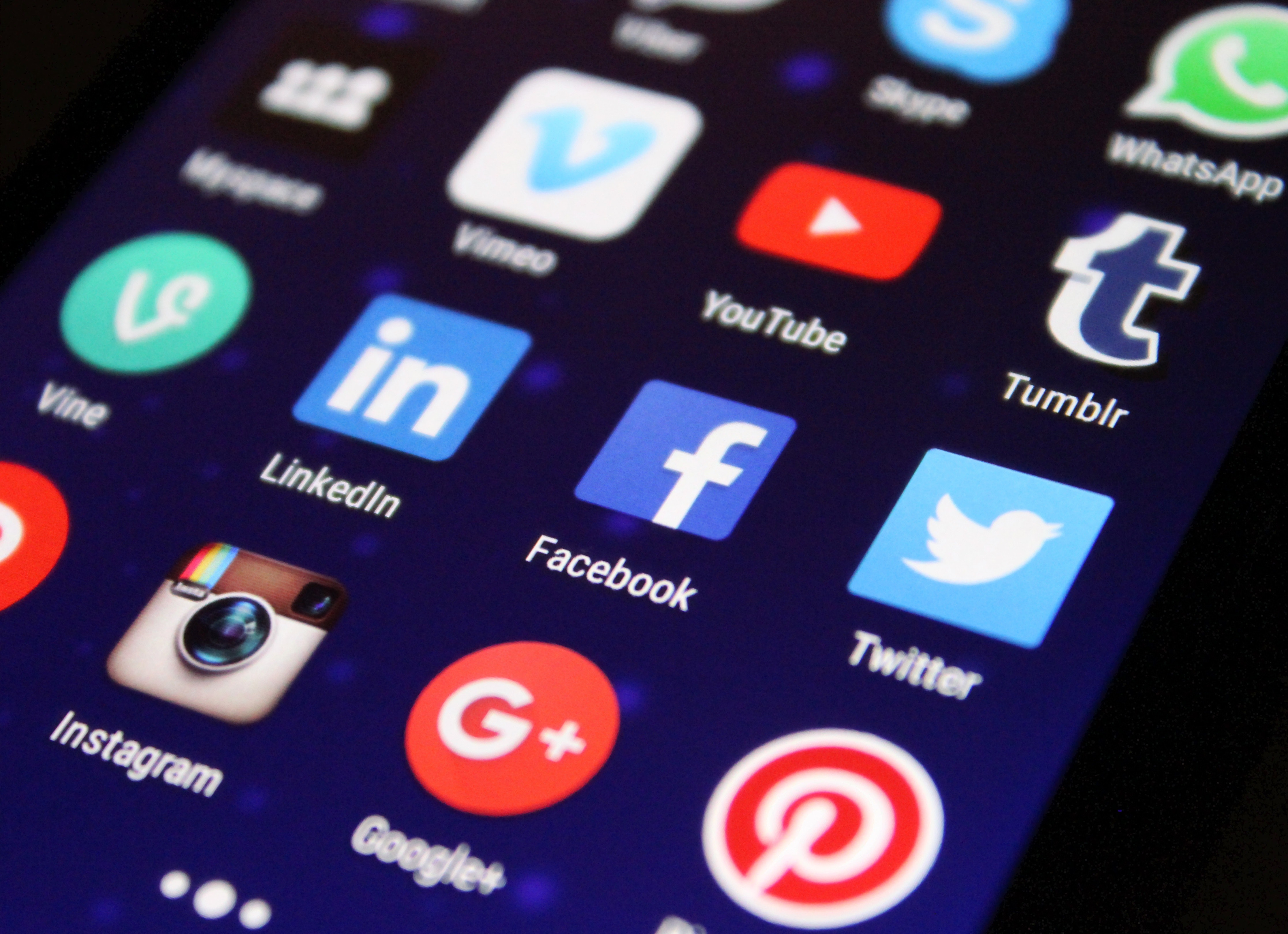 Official extremist group propaganda materials are easily disseminated and accessed on the Internet. The individuals documented in this report accessed extremist group propaganda on a variety of social media platforms, including Facebook, Twitter, YouTube, Tumblr, Google Plus, Skype, Paltalk, and WhatsApp. Several individuals also played a part in further propagating extremist propaganda materials. Of the 168 individuals documented by CEP, at least 51 disseminated propaganda materials either online, in person, or via mail, and 59 viewed or discussed propaganda materials with another individual.
Daily Eye on Extremism
September 16, 2019
"The Trump administration intensified its focus on Iran Sunday as the likely culprit behind attacks on important Saudi Arabian oil facilities over the weekend, with officials citing intelligence assessments to support the accusation and President Trump warning that he was prepared to take military action. The government released satellite photographs showing what officials said were at least 17 points of impact at several Saudi energy facilities from strikes they said came from the north or northwest. That would be consistent with an attack coming from the direction of the northern Persian Gulf, Iran or Iraq, rather than from Yemen, where the Iranian-backed Houthi militia that claimed responsibility for the strikes operates. Administration officials, in a background briefing for reporters as well as in separate interviews on Sunday, also said a combination of drones and cruise missiles — "both and a lot of them," as one senior United States official put it — might have been used. That would indicate a degree of scope, precision and sophistication beyond the ability of the Houthi rebels alone."
The New York Times: Saudi Oil Attack Photos Implicate Iran, U.S. Says; Trump Hints At Military Action
"Minutes after the younger brother of Afghanistan's Taliban chief rose to lead Friday prayers at a Pakistan mosque last month, a bomb ripped through the building. The brother of top leader Mullah Habatullah Akhundzada was one of five people killed in an attack police link to Isis's growing Afghanistan affiliate. The Islamist movement is locked in a fierce rivalry with the Taliban, whose influence straddles the border of the two countries. A surge of Isis violence this year, including a horrific bombing at a Kabul wedding that killed 63 people in August, and the assault on Taliban leadership has revealed its increasing traction in war-ravaged Afghanistan. Taliban hardliners angry about negotiations with the US over a troop withdrawal in exchange for counter-terrorism pledges have joined Isis in droves, said experts, raising fears of an Isis resurgence despite it being ousted from its last remnants of territory in Syria this year. "When Isis started to claim attacks in Kabul, they showcased their power, arms and money," said Kabir Taneja, from the Observer Research Foundation in New Delhi. "You need a strong ecosystem to conduct attacks in what the Taliban consider their sacred ground."
The Financial Times: ISIS Gains Traction In Afghanistan As US Talks Collapse
"President Donald Trump in a statement on Saturday said late al Qaeda leader Osama bin Laden's son Hamza bin Laden had been "killed in a United States counterterrorism operation in the Afghanistan/Pakistan region." He did not give a time period for the operation or the death. "The loss of Hamza bin Ladin not only deprives al-Qa'ida of important leadership skills and the symbolic connection to his father, but undermines important operational activities of the group," the President said in the statement. Trump also said "Hamza bin Ladin was responsible for planning and dealing with various terrorist groups." CNN previously reported on July 31 that the US believed Hamza bin Laden was dead. At that time, two defense officials with knowledge of the operation told CNN that bin Laden had been killed at least several months prior. CNN terrorism analyst Paul Cruickshank told CNN at the time that one thing puzzled researchers who are closely tracking al Qaeda: "If Hamza bin Laden has indeed been dead for months, you would expect al Qaeda to have released some form of eulogy before today. The fact they haven't is highly unusual, given his status in the group."
CNN: Trump Confirms Osama Bin Laden's Son Hamza Killed In US Counterterrorism Operation
"The al-Shabab militant group launched a series of attacks since Saturday that led to the death of at least 17 people in Somalia. Lower Shabelle region officials told VOA Somali that the militants attacked the town of Qoryoley late Saturday using rocket propelled grenades and heavy machine guns, killing nine people. The town's Mayor Sayid Ali Ibrajim told VOA that an RPG fired by the militants caused most of the casualties. Somali government forces with support from African Union forces, who are based outside the town, repelled the attack, according to officials. Some of the residents in Qoryoley alleged that heavy weapons fired by AU troops caused some of the civilians casualties. The Governor of the region Ibrahim Adan Najah told VOA Somali that they are investigating the allegations. AMISOM forces did not immediately respond to the allegations. Also in Lower Shabelle region on Saturday, two civilians were killed after al-Shabab militants fired mortars on the ancient port town of Marka during a visit by the Prime Minister of Somalia Hassan Ai Khaire. Al-Shabab claimed they were targeting the prime minister but the Governor Najah told VOA Somali that the incident took place outside the town. Residents and security sources said one of the mortars landed in a residential area killing two women."
Voice of America: Somalia: Al-Shabab Attacks Kill 17
"West African leaders meeting in Burkina Faso have announced a one-billion-dollar plan to combat rising insecurity in the Sahel region. The pledge, to be funded from 2020 to 2024, was announced on Saturday at the end of the Economic Community Summit of West African States (ECOWAS) in Ouagadougou, where members of the bloc were joined by Mauritania and Chad. ECOWAS had decided to mobilise "the financial resources of up to a billion dollars for the fight against terrorism", said Niger's President Mahamadou Issoufou. The money, paid into a common fund, would help reinforce the military operations of the countries involved - and those of the joint military operations in the region. Full details of the plan would be presented to the next ECOWAS summit in December. Fighters with links to the al-Qaeda and the Islamic State of Iraq and the Levant (ISIL or ISIS) armed groups have strengthened their foothold across the arid Sahel region in recent years, making large swathes of territory ungovernable and stoking local ethnic violence, especially in Mali and Burkina Faso. Backed by France, a multinational military force in the Sahel region began operations in 2017, pulling troops from Mali, Niger, Chad, Burkina Faso and Mauritania in a bid to drive back the armed groups."
Al Jazeera: West African Leaders Pledge $1bn To Fight Armed Groups
Laura Pham, an expert with New York-based Counter Extremism Project, argued that countries in Europe have particularly made significant achievements through enacting transnational laws that target online extremist content. "These efforts show that the EU as a whole in parliament will not stand for the continued proliferation and the spread of extremist and terrorist material online. We will probably see more action from member states and from individual states, but there is a clear public understanding of the potential public safety and security concerns that come with proliferating terrorist material online," Pham told VOA."
Voice of America: Governments Increase Efforts Against Online Extremism, Raising Hopes
Daily Dose
Extremists: Their Words. Their Actions.
We will beat that defeated [Israeli] army… we will shower their cities with hundreds of missiles in a single barrage.
The Counter Extremism Project acts to shine a light of transparency and accountability on those persons, businesses and institutions that financially underpin the activities of extremist groups.
Learn More