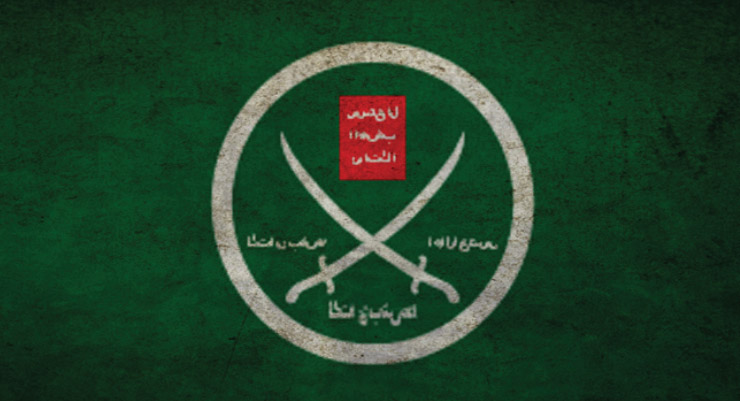 Hamas was established in 1987 by a group of Muslim Brotherhood activists. During a May 1 press conference in Qatar, Hamas unveiled a new policy document that did not mention the group's origins in the Brotherhood movement. However, Hamas remains indelibly a Muslim Brotherhood institution..."
Daily Eye on Extremism
May 23, 2017
"An explosion that appeared to be a suicide bombing killed at least 22 people on Monday night and wounded 59 others at an Ariana Grande concert filled with adoring adolescent fans, in what the police were treating as a terrorist attack. Panic and mayhem seized the crowd at the Manchester Arena as the blast reverberated through the building, just as the show was ending and pink balloons were dropping from the rafters in a signature flourish by Ms. Grande, a 23-year-old American pop star on an international tour. Traumatized concertgoers, including children separated from parents, screamed and fled what appeared to be the deadliest episode of terrorism in Britain since the 2005 London transit bombings."
The New York Times: Ariana Grande Manchester Concert Ends In Explosion, Panic And Death
"Islamic State supporters celebrated on social media on Tuesday after a blast at a concert venue in the north of England killed at least 19 people, although the militant Islamist group has not formally claimed responsibility. British police have said they are treating the blast at the Manchester Arena at the end of a concert by U.S. singer Ariana Grande as a 'terrorist incident'. More than 50 people were wounded. Twitter accounts affiliated to Islamic State have used hashtags referring to the blast to post celebratory messages, with some users encouraging similar attacks elsewhere."
Reuters: Islamic State Supporters Celebrate Manchester Attack Online, No Official Claim
"Pro-Islamic State accounts called upon followers to "hunt your prey" prior to Mondaynight's explosions at the Manchester Arena, according to SITE Intelligence Group. The accounts provided information on U.K. community centers, government buildings and tourist areas, according to SITE Director Rita Katz. No group has claimed responsibility for the attack. However, ISIS accounts have celebrated the incident on social media. British counter-terrorism authorities are reportedly treating the event as a "possible terrorist incident." Users on a pro-ISIS forum referred to the attack as "a successful and surprising blow" against the U.K. and considered it revenge for the country's participation in air strikes in Iraq and Syria, according to Katz."
Daily Caller: Isis Called Upon Followers To 'Hunt Your Prey' In Uk Before Manchester Explosions
Daily Dose
Extremists: Their Words. Their Actions.
Fact:
Iraqi forces battling to retake Mosul discovered an ISIS car bomb factory where vehicles were outfitted with canisters of chlorine, a chemical weapon.
The Counter Extremism Project acts to shine a light of transparency and accountability on those persons, businesses and institutions that financially underpin the activities of extremist groups.
Learn More