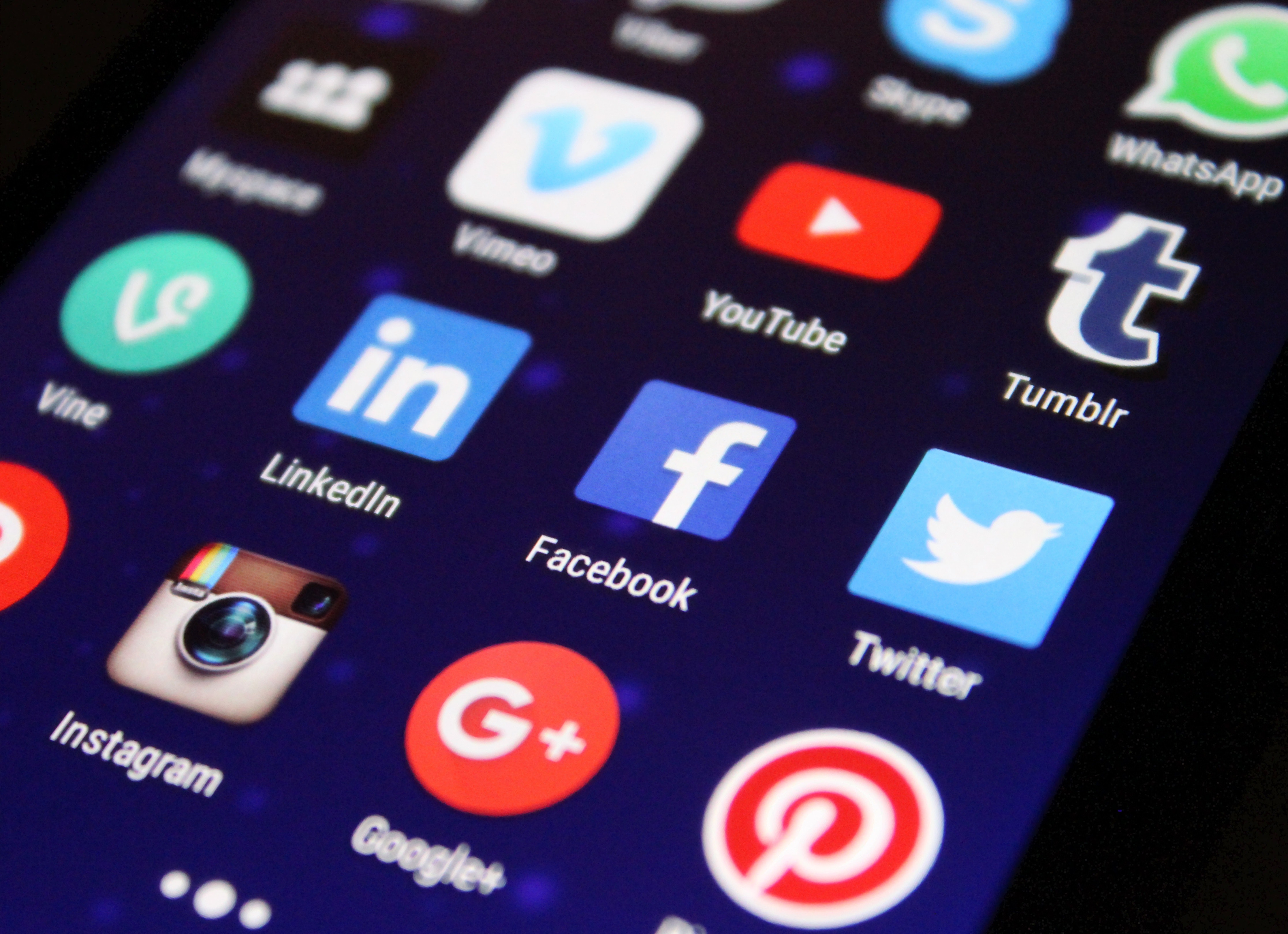 Official extremist group propaganda materials are easily disseminated and accessed on the Internet. The individuals documented in this report accessed extremist group propaganda on a variety of social media platforms, including Facebook, Twitter, YouTube, Tumblr, Google Plus, Skype, Paltalk, and WhatsApp. Several individuals also played a part in further propagating extremist propaganda materials. Of the 168 individuals documented by CEP, at least 51 disseminated propaganda materials either online, in person, or via mail, and 59 viewed or discussed propaganda materials with another individual.
Daily Eye on Extremism
November 20, 2018
"Brussels city centre is on lockdown after a policeman was stabbed near the Belgian capital's main tourist area. Witnesses heard the knife-wielding attacker screamed "allahu akbar" as he threw himself at two policemen, according to local newspaper La Derniere. The attack took place in front of a city centre police station a short walk from the Belgian capital's Grand place, a world renowned tourist attraction. The attacker wounded one police officer outside the city's main police station on Rue du Marché au Charbon at around 5.30am local time on Tuesday morning, Ilse Van De Keere, a police spokesman, said. The suspect was shot and wounded by another officer, she added. Ms Van De Keere said there are no current confirmation of the attack being a terror incident and investigations are going. Police would not confirm witness reports the suspect said "Allahu Akbar" when he attacked. She said: "A police officer was stabbed and slightly wounded. "His colleagues retaliated by firing shots at the attack who was subdued." The police officer was rushed to hospital but she confirmed the attacker's injuries are not life threatening, adding: "It is too early to say now what the motives of the attacker is. "The investigation is underway." Belgian justice minister Koen Geens also announced investigators were looking at all possible motivations including links to extremist groups but that there were no clear indications as yet. According to reports by Belgian news website RTL, the attacker may have recently been sectioned."
The Express: Brussels Attack: Terror As Police Officer Stabbed By Knifeman 'Screaming Allahu Akbar'
"The Mossad allegedly provided intelligence to Argentina which helped successfully thwart a Hezbollah plot to attack Jewish community centers in Buenos Aires, according to Channel 2. Two citizens from Argentina were arrested on Thursday because they had suspected links to Lebanon's Hezbollah, according to Al Jazeera. The two men, 23 and 25, were arrested in Buenos Aires after police found they had a cache of weapons including a rifle, shotgun and a number of other weapons, a report stated. Police said they found an image of a Hezbollah flag, credentials in Arabic and proof that the two had traveled abroad. On Tuesday, the US State Department designated as a terrorist Jawad Nasrallah, the son of Hezbollah leader Hassan Nasrallah. The department also accused him of carrying out attacks against Israel in the West Bank. In 1992, Iran bombed the Israeli embassy in Buenos Aires, killing 29 people and injuring 242. Two years later, Hezbollah bombed the AMIA Jewish community center in the city, an attack that killed 85 people and injured hundreds."
The Jerusalem Post: Mossad Reportedly Provides Intelligence To Thwart Hezbollah Plot In Argentina
"The Trump administration reportedly intends to accuse Iran of violating an international treaty that bars the use of chemical weapons because it has maintained the facilities and equipment needed to produce such weapons. CNN and The Washington Free Beacon reported that the White House told lawmakers on Friday that the administration plans to accuse Iran of violating the Chemical Weapons Convention. The 1997 treaty bars the production and use of chemical weapons. The claim will not lead to immediate repercussions, CNN reported, but could provide justification for the U.S. to implement additional penalties or seek action with international organizations. The White House did not immediately respond to a request for comment. The Trump administration has taken a hard-line stance toward Iran, reimposing sanctions in recent months that had been lifted under the Obama-era Iran nuclear pact. That agreement offered Tehran sanctions relief in exchange for curbing its nuclear program. The president's decision to pull out of the deal, despite international allies urging him not to, has reignited long-simmering tensions between Washington and Tehran. France, Germany, the United Kingdom and the European Union, all of which remained in the deal, have sought to skirt U.S. sanctions reimposed after Trump's withdrawal from the pact."
The Hill: Trump Administration To Accuse Iran Of Chemical Weapons Violations: Report
"The FBI considers the far-right hate group the Proud Boys "an extremist group with ties to White Nationalism," according to a report from a Washington State sheriff's office. The designation appeared in an August internal affairs report from the Clark County Sheriff's Office in Vancouver, posted online Monday by the government transparency non-profit Property of the People. The Proud Boys, a group of self-described "western chauvinists," were established by VICE Media co-founder Gavin McInnes in 2016, according to the Southern Poverty Law Center. Although the SPLC lists them as a hate group, they have repeatedly denied any connection to the "alt-right." The document, written by Commander Michael McCabe, states that the Proud Boys were "publically (sic) categorized as an extremist group by the FBI in 2018." According to The Guardian, the report marks the first time the group has been publicly labelled as "extremist" by the FBI. McCabe told the British newspaper that the FBI revealed the classification of the Proud Boys as an extremist group during an Aug. 2 briefing at Clark County's west precinct. According to the report, the FBI warned local law enforcement that the group is recruiting in the Pacific Northwest and that they have "contributed to the recent escalation of violence at political rallies held on college campuses, and in cities like Charlottesville, Virginia, Portland, Oregon, and Seattle, Washington."
USA Today: Report: FBI Classifies Far-Right Proud Boys As 'Extremist,' Linked To White Nationalism
"From Paris to Pittsburgh, Jews are under siege as the scourge of violent anti-Semitism reaches depths not seen since World War II. Just this week, new FBI Hate Crime data showed that Jewish Americans were subject to 60 percent of religiously motivated hate crimes in 2017, despite being just 2 percent of the US population, a 37 percent increase over 2016."
The New York Post: Ex-NYPD Police Chief On How To Fight Surge In Anti-Semitic Crimes
"Britain has threatened Mr Zuckerberg, 34, with legal action if Facebook - with two billion users - fails to take down content glorifying Islamic State terrorists, as politicians grow increasingly impatient with the lawless nature of the internet. He has refused to appear before a special Grand Committee convened by MP Damian Collins, chairman of the Commons Digital, Culture, Media and Sport Committee in London next week. Mr Collins wanted assurances about breaches of data protection and to ask why the Californian tech giant, worth £105 billion, did not do more to act against "disinformation" posts - especially from Russia. Mr Collins also wanted to give Mr Zuckerberg the dossier of depravity the Daily Express passed to him last week. Facebook said it was taking unprecedented steps to remove hate posts and had taken down a billion fake accounts. But David Ibsen, executive director of the international Counter Extremism Project (CEP), said: "Facebook's smokescreen is window dressing."Just the same as the claims Mr Zuckerberg made before the US Congress that the company's algorithms remove 99 per cent of Isis and al-Qaeda online content." The Daily Express and the CEP compiled a dossier of hatefilled material found on Facebook - which is only meant to be used by those aged 13 and over."
The Express: Britain Threatens To Sue Facebook Founder Over Videos Glorifying Terror
Daily Dose
Extremists: Their Words. Their Actions.
For the Mujahideen the scale of victory or defeat is not dependent on a city or town being stolen or subject to that who has aerial superiority, intercontinental missiles or smart bombs.
The Counter Extremism Project acts to shine a light of transparency and accountability on those persons, businesses and institutions that financially underpin the activities of extremist groups.
Learn More