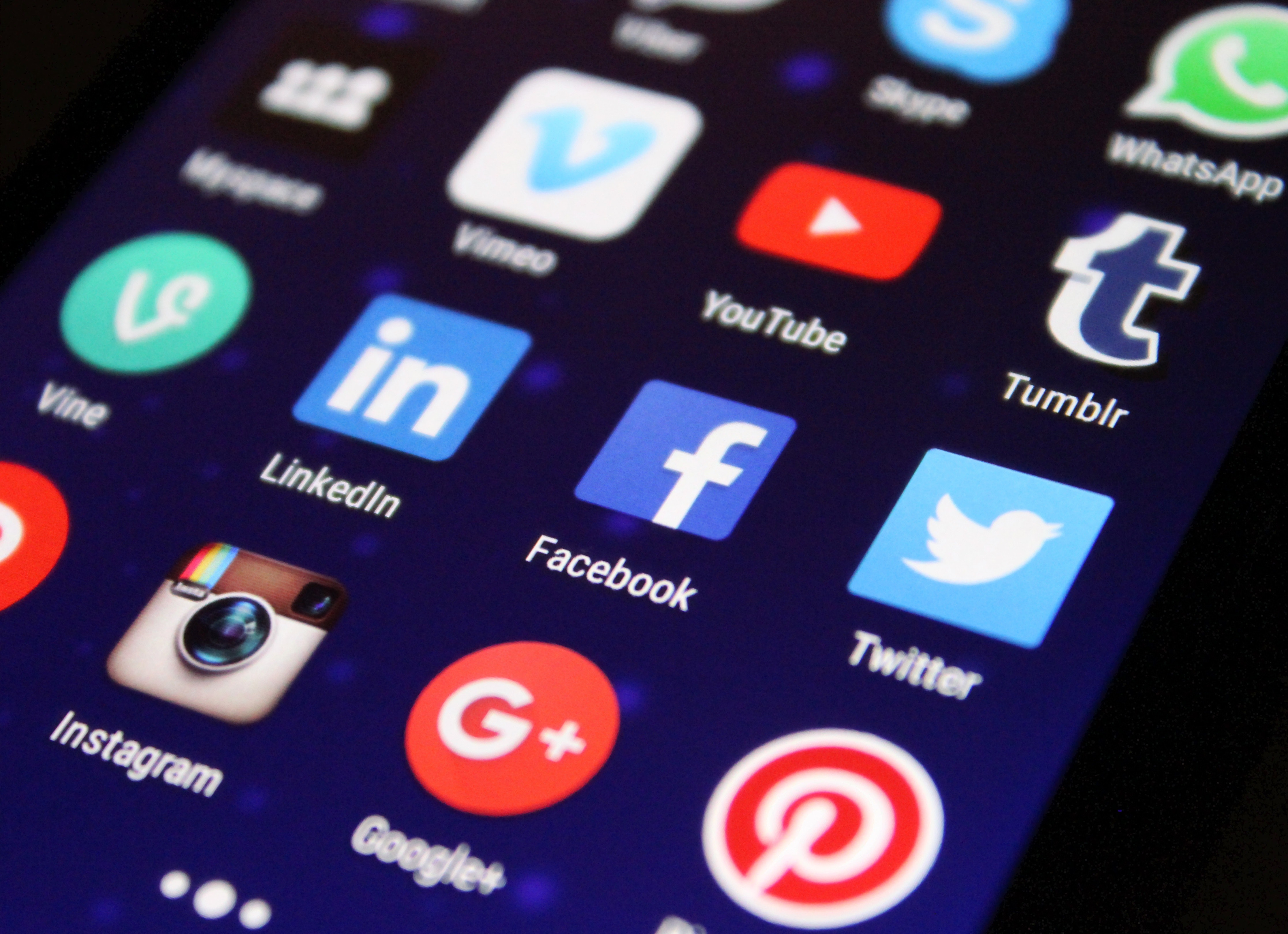 Official extremist group propaganda materials are easily disseminated and accessed on the Internet. The individuals documented in this report accessed extremist group propaganda on a variety of social media platforms, including Facebook, Twitter, YouTube, Tumblr, Google Plus, Skype, Paltalk, and WhatsApp. Several individuals also played a part in further propagating extremist propaganda materials. Of the 168 individuals documented by CEP, at least 51 disseminated propaganda materials either online, in person, or via mail, and 59 viewed or discussed propaganda materials with another individual.
Daily Eye on Extremism
January 16, 2019
"Security forces killed the militants who had staged an 18-hour siege of an upscale hotel-and-office complex in Kenya's capital, an attack that claimed at least 14 lives and jolted a key ally in the U.S. war on terrorism. The gunmen had kept more than 100 workers and hotel guests hostage overnight in Nairobi's 14 Riverside complex, a popular meeting spot for upper-class Kenyans and expats, President Uhuru Kenyatta said in a news conference. The attack began when several unmasked men, armed with AK-47s, stormed a bank branch before detonating a suicide bomb in the foyer of the Dusit D2 hotel Tuesday afternoon, prompting the evacuation of 700 people. Five gunmen were killed by security forces and an additional attacker died detonating the bomb, an interior ministry official said. Al-Shabaab, a Somali extremist group affiliated with al Qaeda, claimed responsibility for the assault. The long duration of the attack is likely to revive criticism in Kenya against the country's participation in U.S.-supported regional military force that has been fighting al-Shabaab in neighboring Somalia."
The Wall Street Journal: Kenyan Hotel Siege Ends, Leaving 14 Dead
"A Texan who says he offered to work as an English teacher for the Islamic State and was captured earlier this month in Syria by U.S.-backed forces said he witnessed executions and crucifixions during the three plus years he spent with the terrorist group. But 34-year-old Warren Christopher Clark, who is being held in Kurdish custody, told NBC News in an exclusive interview that he does not regret throwing in his lot with ISIS. No Kurdish security were present during the interview. "I wanted to go see exactly what the group was about, and what they were doing," he said. "Of course I saw the videos. I think with the beheadings, that's execution. I'm from the United States, from Texas. They like to execute people, too. So I really don't see any difference. They might do it off camera, but it's the same."A Muslim convert, Clark was being held in northern Syria after being captured during the campaign to liberate the last pockets occupied by ISIS in Syria, the coalition of militias known as the Syrian Democratic Forces said. (For security reasons, NBC is not identifying the town where Clark was interviewed.) Clark, a former substitute teacher from Sugar Land, Texas, said the FBI has been in contact with him but he does not know what will happen to him next."
NBC News: American ISIS Member Detained In Syria Says He 'Wanted To Go See Exactly What The Group Was About'
"The latest news to rattle the Washington establishment is that John Bolton, President Donald Trump's national security adviser, has asked the Pentagon for military options against Iran. The commentariat and the Democrats in exile are aghast, and insist that such bellicosity will only invite belligerence from Iran. Many former Obama administration officials fear that Bolton's truculence may lead Iran to resume its nuclear program. But the truth is that when dealing with Iran, threats usually work while blandishments only whet the appetite of the mullahs who run the country. No president was more concerned with the Islamic revolutionaries' sensibilities than Jimmy Carter. Even after Iranian militants stormed the U.S. Embassy in Tehran and took American diplomats hostages, Carter hoped to resolve the crisis in a manner that did not jeopardize the possibility of resuming ties with the theocracy. Such deference helped prolong the crisis for 444 days and essentially doomed Carter's presidency. However, during the long hostage saga, on one occasion, Carter took forceful action and his policy actually worked. After storming of the embassy, there was much loose talk in Tehran that the U.S. officials would be put on trial."
Politico: John Bolton Is Threatening Iran. Good.
"Germany's domestic spy agency will investigate Alternative for Germany (AfD) to see whether the anti-immigrant party's policies breach constitutional safeguards against extremism, its chief said on Tuesday. The BfV has classified Germany's main opposition party as a "case to investigate", domestic intelligence chief Thomas Haldenwang said, but the probe would fall short of full-blown surveillance of the AfD. Germany's constitution contains strict protections against extremism, allowing for the close monitoring and even the outlawing of far-left or far-right parties. The measure is rare, though the BfV has previously monitored other political parties. The AfD surged into the national parliament in a 2017 election, drawing votes from mainstream parties by focusing on voters' concerns over immigration. It is represented in all 16 of Germany's regional parliaments. "The BfV has initial indications that the AfD's policies are against the democratic constitutional order," Haldenwang told a news conference in Berlin. "But those indications are not sufficiently concentrated to start monitoring the party using espionage methods," he said. Haldenwang, whose predecessor Hans-Georg Maassen was moved over his alleged far-right sympathies, said the spy agency would pay closer attention to the AfD's youth wing and elements close to regional AfD leader Bjoern Hoecke."
Reuters: German Spies To Launch Anti-Extremism Probe Into Far-Right Opposition
"For Abu Ayad, it started with a simple message to an Islamic State recruiter and ended with him locked up and facing the death penalty after he agreed to become a suicide bomber. Ayad's story is a cautionary tale of how Islamic State (IS) recruiters can seduce vulnerable young men using just the internet into joining them to carry out horrific acts of violence. Some experts have cast doubt on the idea that IS recruitment can occur without any face-to-face meetings, but Ayad's transformation rapidly took place solely in the digital realm. Precisely how the 20-year-old from Baghdad was carefully groomed by an IS recruiter is detailed in a rare first-hand account, released by US-based International Centre for the Study of Violent Extremism (ICSVE). Researchers from ICSVE interviewed Ayad in the Iraqi prison where he has been held since 2016, awaiting an execution order. In 2016, at the time just a teenager, Ayad began to search out ISIS content after watching the group's dramatic rise in Syria and Iraq on the news. Intrigued, he searched out more information and found himself on Twitter accounts and Facebook pages set up to distribute IS propaganda. "They affected me because I was poor," Ayad said."
9 News Australia: How Islamic State Recruiters Groomed Teen Into Suicide Bomber
"In December 2015, Buhari was confident enough to declare Boko Haram "technically" defeated. But the truth of that statement has since been repeatedly questioned. Suicide bombings and hit-and-run raids persisted, while troops were unable to stop another mass abduction of more than 100 schoolgirls from the town of Dapchi. More concerning still, according to analysts, is the wave of attacks by the Islamic State West Africa Province faction of Boko Haram against military bases. This month, even Buhari acknowledged Nigerian troops were exhausted and demoralised. "Boko Haram has shown it has not gone away," Josh Lipowsky, a senior research analyst at the Counter Extremism Project in New York, told AFP. "The government has to take further steps in order to fulfil its promises, which it has not yet done despite its proclamations."
AFP: National Security Under Scrutiny At Nigeria Vote
Daily Dose
Extremists: Their Words. Their Actions.
Fact:
On January 16, 2016, ISIS carried out an attack on Deir ez-Zor, Syria, killing between 125 and 300 people and kidnapping about 400 others.
The Counter Extremism Project acts to shine a light of transparency and accountability on those persons, businesses and institutions that financially underpin the activities of extremist groups.
Learn More