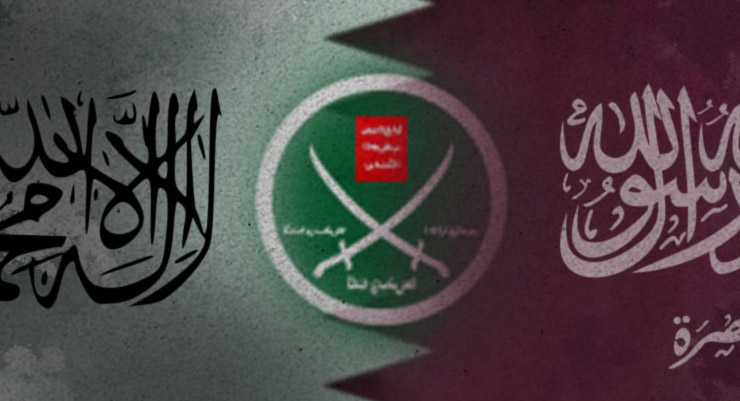 On June 5, 2017, several Middle East and Gulf countries announced that they were severing ties with Qatar as a result of the country's support for extremism and terrorism. Although Qatar announced that it is preparing to expel several Hamas leaders, the government has previously denied reports that it was expelling Hamas leader Khaled Meshaal, referring to reports as "just rumors" and calling Meshaal a "dear guest" of Qatar...
Daily Eye on Extremism
September 22, 2017
"The United Nations Security Council on Thursday approved the creation of a U.N. investigative team to collect, preserve and store evidence in Iraq of acts by Islamic State that may be war crimes, crimes against humanity or genocide. The 15-member council unanimously adopted a British-drafted resolution, after a year of negotiations with Iraq, that asks Secretary-General Antonio Guterres to establish a team 'to support domestic efforts' to hold the militants accountable. British Minister of State for the Middle East Alistair Burt said Britain would provide some $1.3 million to help establish the team."
Reuters: U.N. Team To Collect Evidence Of Islamic State Crimes In Iraq
"Israeli warplanes early on Friday morning struck a Hezbollah weapons convoy outside Damascus, Arabic-language media outlets reported. According to reports, the three separate strikes were carried out near the Damascus International Airport, an area known to be a stronghold of the Iranian-backed terrorist group. Images of the alleged Israeli strike uploaded to social media showed a smoke and large ball of fire from the area near the airport. There was no immediate comment from Israel, Syria or Hezbollah on any of the reports."
The Times Of Israel: Israeli Jets Reportedly Strike Weapons Convoy Outside Damascus
"This story highlights the value to terrorist groups of online propaganda to recruit and incite violence and the importance of doing more to force companies like Google-owned YouTube to find and remove videos glorifying terrorism more quickly," said David Ibsen, executive director, Counter Extremism Project."
Arab News: Probe Into Al-Qaeda Propaganda Network Highlights Swiss Terror Fears
"It has been 16 years since the U.S. launched the War on Terror in Afghanistan, yet civilians still are bearing the brunt of the bloodshed. Mahmoud Saikal, the Permanent Representative of Afghanistan to the United Nations, told Fox News that the war-embattled nation each day amid the insurgency is losing on average 70 to 80 civilians — only a small percent of whom are military. Other officials suggested the number of civilian casualties is even higher, up to 120 per day."
Fox News: UN Mission: 80 Civilians Dying In Terror Attacks Daily In Afghanistan
"North Korea's foreign minister said the country could detonate a hydrogen bomb over the Pacific Ocean in response to President Donald Trump's speech before the United Nations that warned the U.S. would annihilate North Korea if forced to defend itself or its allies. The threat, made in remarks by North Korean Foreign Minister Ri Yong Ho in New York, would mark a dramatic escalation in action from Pyongyang, which in the past month has already launched two intermediate-range ballistic missiles over Japan and tested what it claimed was a hydrogen bomb."
Wall Street Journal: North Korea Warns of Hydrogen-Bomb Test Over Pacific Ocean
"Iran unveiled a new ballistic missile on Friday, as the country's president stepped up the pressure on the US by defending its right to strengthen military defenses. The new weapon, called the Khorramshahr missile, which was shown at a military parade, has a range of 2,000 kilometers (1,200 miles) and can carry multiple warheads, Tasnim, a semi-official news agency reported on Friday. That would make it capable of reaching Israel and Saudi Arabia from southern Iran. Speaking during the parade, President Hassan Rouhani said Tehran would press ahead with strengthening its missile capabilities and military defenses, the state-run broadcaster Press TV reported."
CNN: Iran Unveils New Long-Range Ballistic Missile
"Facebook's senior counter-terrorism strategist has dismissed Theresa May's demand that the company should go 'further and faster' to remove material created by terrorists and their supporters, describing the claim that it does not do enough as unhelpful. Artificial intelligence programs are being created to identify such material, and hundreds of people are employed to search for content that should be removed, said Brian Fishman, who manages the company's global counter-terrorism policy."
The Guardian: Facebook Strategist Rejects PM's Claim Over Extremist Material
"Nazi chants rang out in the east German city of Jena last week, as marchers promised to 'build a subway' to Auschwitz for political opponents and declared, 'Here rules the National Resistance.' These words were shouted by some participants of a campaign rally in support of Alternative for Germany — AfD for short — a four-year-old nationalist party that is poised to enter parliament as Germany's third-largest party in elections on Sunday. It would be the first time that a nationalist party has held seats in Germany's legislature, the Bundestag, in more than half a century."
Buzzfeed News: For Decades, Nazis Have Been Germany's Shame. But Is That About To Change?
"He has helped to educate and feed hundreds of displaced Boko Haram orphans and his efforts have earned him the United Nations' highest honor. Nigerian lawyer Zannah Mustapha set up a school in Northeast of the country where he educates the orphans of Boko Haram fighters and the children of dead Nigerian soldiers. His mission: to embrace peace and reject the hate that has long fueled some of their fathers' actions. Mustapha, is the first Nigerian recipient of the United Nations High Commissioner for Refugees [UNHCR] Nansen Refugee Award, an annual award that honors exceptional service to the plight of displaced people."
CNN: Zannah Mustapha: The Nigerian Man Saving Boko Haram Orphans
Daily Dose
Extremists: Their Words. Their Actions.
Islam wishes to destroy all States and Governments anywhere on the face of the earth which are opposed to the ideology and programme of Islam regardless of the country or the Nation which rules it.
The Counter Extremism Project acts to shine a light of transparency and accountability on those persons, businesses and institutions that financially underpin the activities of extremist groups.
Learn More