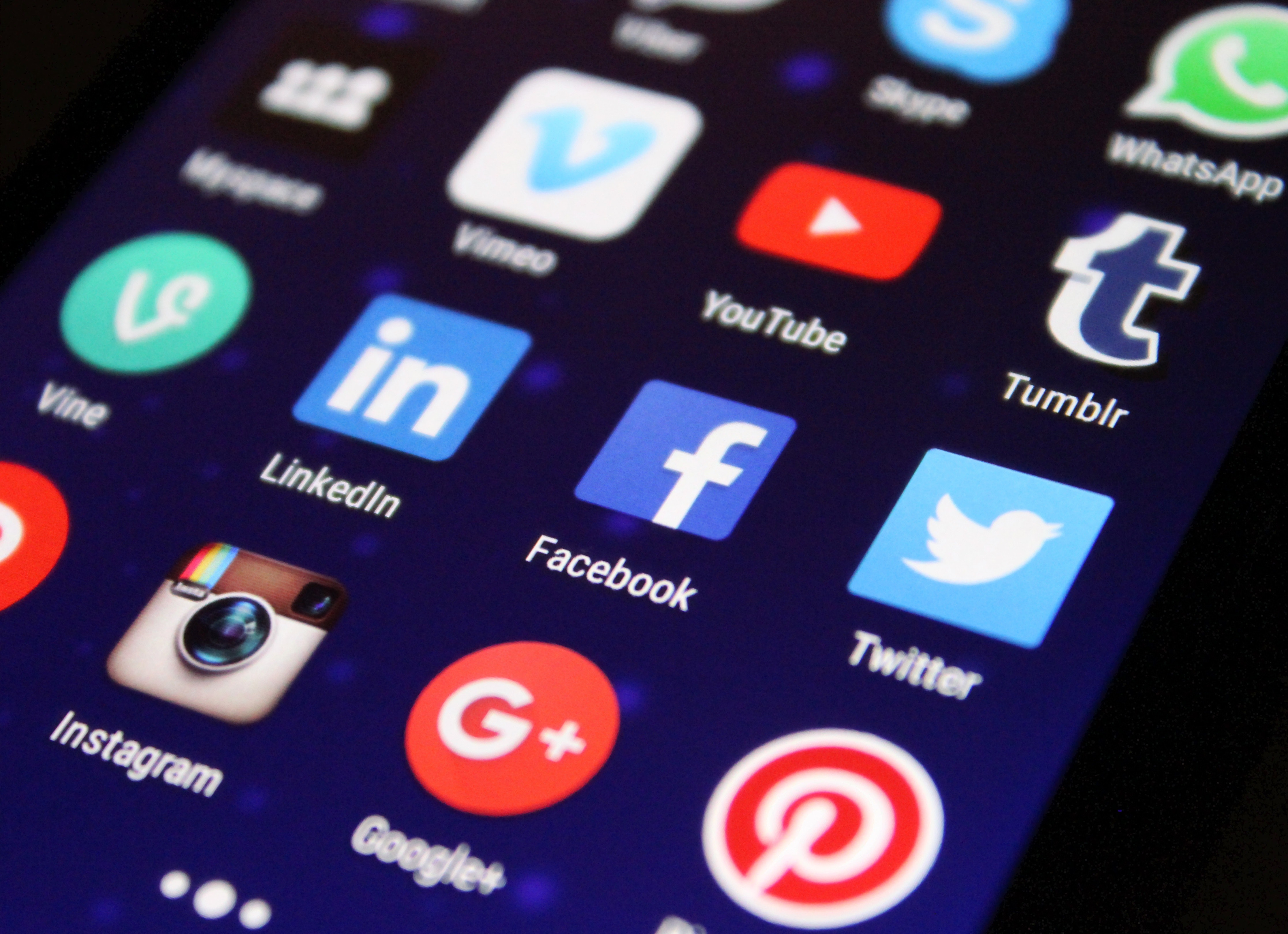 Official extremist group propaganda materials are easily disseminated and accessed on the Internet. The individuals documented in this report accessed extremist group propaganda on a variety of social media platforms, including Facebook, Twitter, YouTube, Tumblr, Google Plus, Skype, Paltalk, and WhatsApp. Several individuals also played a part in further propagating extremist propaganda materials. Of the 168 individuals documented by CEP, at least 51 disseminated propaganda materials either online, in person, or via mail, and 59 viewed or discussed propaganda materials with another individual.
Daily Eye on Extremism
May 24, 2019
"The US targeted ISIS fighters in Somalia for the fifth time since mid-April, killing two terrorists in an airstrike Wednesday, US Africa Command said in a statement. "Our efforts to locate and eradicate ISIS leaders who control a range of activities -- from operations to financing and communications -- is hitting at the heart of the organization and disrupting their ability to continue their terrorist activities," Rear Adm. Heidi Berg, the director of intelligence of US Africa Command, said in a statement Thursday. The recent series of strikes against ISIS-Somalia have taken place in the Golis Mountains, located in the northern part of the country. US Africa Command said in April that a strike in the same area killed the organization's second in command. There have been 37 US airstrikes in Somalia so far this year, mostly targeting the al Qaeda affiliate al-Shabaab, compared to 47 strikes in all of 2018. The US estimates that ISIS-Somalia commands about 150 fighters, making it one of the smaller affiliates of the terror group. The Pentagon has about 500 to 600 personnel in Somalia, where they primarily advise local troops battling al-Shabaab."
CNN: US Military Targets ISIS-Somalia In Fifth Airstrike Since April
"The United States on Wednesday called for a new ceasefire in Syria as rival forces clashed in the country's northwest, where the government is waging an offensive on the last big stretch of rebel-held territory. Syrian President Bashar al-Assad launched his assault late last month, saying rebels had breached an existing ceasefire, triggering a civilian exodus by bombarding Idlib and adjacent areas. The latest clashes mark the biggest escalation since last summer between Assad and his rebel enemies in Idlib province and a belt of territory around it. Washington late on Tuesday said it had seen signs that Assad may be using chemical weapons, including an alleged chlorine attack, in the latest offensive and warned that it would respond "quickly and appropriately" if this were proven. Assad has denied such allegations throughout the war."
NBC News: U.S. Calls For Ceasefire As Heavy Fighting Hits Northwest Syria
"As the Trump administration pressures Iran to cut support for what the U.S. sees as its armed proxies in the Middle East, some of those same militias are lashing out at Tehran's adversaries, risking an escalation the Islamic Republic says it doesn't want. From the Persian Gulf to Baghdad's Green Zone and Saudi oil facilities, Iran's rivals have been targeted in attacks in the past two weeks. The strikes have caused limited damage and no casualties. Iran has denied involvement in all of them. The attacks show how groups allied with Iran can heighten a conflict by provoking its rivals. Secretary of State Mike Pompeo told Iraqi officials in Baghdad this month that the U.S. would strike inside Iran to retaliate for any attack on its installations or personnel in Iraq, according to people briefed on official discussions. Baghdad relayed the message to pro-Iran militias in Iraq, these people said."
The Wall Street Journal: Iran's Allies Target Its Rivals, Risking Conflict
"The FBI has seen a significant rise in the number of white supremacist domestic terrorism cases in recent months, a senior FBI counterterrorism official said Thursday. The official said the FBI has been grappling with the rise of domestic threats while international terror threats have remained constant with the fall of the ISIS caliphate in Syria. The domestic terror cases generally include suspects involved in violence related to anti-government views, racial or religious bias, environmental extremism and abortion-related views. The FBI wouldn't provide specific numbers to quantify the increase of in the number of white supremacist domestic terrorism cases. Unlike international terrorism investigations, domestic terrorism cases pose thornier issues for the FBI because of First Amendment protections. The US doesn't have a domestic terrorism law and no government agency designates domestic groups as being terrorist organizations. That means many cases the FBI calls domestic terror-related end up with a variety of charges for violations of laws related to guns or even other state charges. In 2017, there were about 150 arrests on charges the FBI classifies as domestic terror, and about 120 in 2018. The official said the FBI is on course to match or exceed those numbers this fiscal year."
CNN: FBI Has Seen Significant Rise In White Supremacist Domestic Terrorism In Recent Months
"For sheer hypocrisy, it's hard to match the European nations that are refusing responsibility for dozens of their nationals who became jihadist "foreign fighters" over the past five years and are now warehoused in makeshift prisons in northeastern Syria. U.S. officials say about 2,000 foreign fighters from more than 50 countries are among the roughly 10,000 captured Islamic State fighters held in several dozen ramshackle prisons in Syria. The detention facilities are run by the Syrian Democratic Forces, or SDF, the Kurdish militia that partnered with a U.S.-led coalition to defeat the Islamic State. The other 8,000 captives are either Syrian or Iraqi fighters. The Pentagon and State Department have implored European nations to repatriate their nationals for trial and imprisonment, or at least pay the SDF to hold them temporarily. But so far, most European nations have refused. The SDF warns that it can't imprison them indefinitely and doesn't have laws that would allow formal prosecution in the Kurdish-controlled zone."
The Washington Post: A Stunning Case Of European Hypocrisy
"Facebook is under fire in Africa for undermining democracy, with critics saying the social media giant has allowed its platform to be weaponised for co-ordinated misinformation campaigns. The role of false news has taken centre stage in every single one of the continent's eight national polls this year - and last week Facebook said an Israel political consultancy was behind much of it. It banned Archimedes Group, which it said was responsible for a network of those masquerading as African nationals, and removed 265 Facebook and Instagram pages and groups involved in "co-ordinated inauthentic behaviour" mainly targeting Nigeria, Senegal, Togo, Angola, Niger and Tunisia. Nanjira Sambuli, from the World Wide Web Foundation, says it has taken Facebook too long to pay attention to this problem in developing countries. "Democracies are at risk on this continent, and unfortunately, social media platforms are fast becoming the sites of aggravation," she told the BBC."
BBC: Is Facebook Undermining Democracy In Africa?
Daily Dose
Extremists: Their Words. Their Actions.
Fact:
On April 1, 2019, Boko Haram insurgents looted and burned houses in Chibok, in Nigeria's Borno State. Chibok made international headlines in April 2014, when 276 schoolgirls from there were kidnapped by the terror group.
The Counter Extremism Project acts to shine a light of transparency and accountability on those persons, businesses and institutions that financially underpin the activities of extremist groups.
Learn More