GCC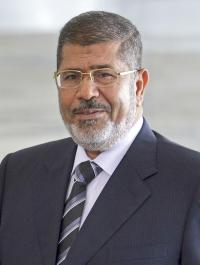 The Muslim Brotherhood's Mohamed Morsi rose and fell from power within the space of one year. Elected president of Egypt in June 2012, Morsi was removed from office by the country's military leaders in July 2013. During this time and in response to...
Daily Dose
Extremists: Their Words. Their Actions.
Fact:
On June 10, 2018, the Houthis launched a missile from Yemen at Saudi Arabia's Jizan province, killing three civilians.
View Archive
Stay up to date on our latest news.
Get the latest news on extremism and counter-extremism delivered to your inbox.