For Immediate Release
Monday, March 27, 2023
(New York, N.Y.) — The Counter Extremism Project (CEP) reports weekly on the methods used by extremists to exploit the Internet and social media platforms to recruit followers and incite violence. Last week, CEP researchers contacted GoDaddy regarding a neo-Nazi bookstore selling antisemitic propaganda and explosives manuals via the web company's e-commerce platform.
In addition, Telegram channels were found supporting a neo-Nazi leader arrested in February, Brandon Russell, and his co-conspirator, Sara Beth Clendaniel, as well as a channel belonging to a California neo-Nazi group broadly affiliated with the active club movement that announced a new chapter in Croatia.
Further, white supremacists celebrated the fourth anniversary of the Christchurch terror attack on multiple platforms by posting memes, supporting further violence, and sharing videos of the attack. 4Chan users were found glorifying the Pittsburgh synagogue shooter and calling for violence.
CEP researchers also located a new ISIS propaganda video on at least seven websites and two communications apps showing combat footage and executions, a guide outlining cybersecurity procedures from a pro-ISIS tech group, and a second issue of the pro-ISIS web magazine, Serat ul Haq.
Neo-Nazi Bookstore Using GoDaddy E-Commerce Platform
On March 22, CEP contacted GoDaddy regarding a neo-Nazi bookstore that uses the company's e-commerce platform, My Simple Store. The website sells various white supremacist and neo-Nazi books, including The Turner Diaries and Holocaust denial literature, and an improvised explosives manual. The website also sells merchandise that benefits a neo-Nazi propagandist currently touring the country and participating in extremist demonstrations. GoDaddy is also listed as the site's registrar. The site still used GoDaddy's e-commerce platform on March 27.
On Telegram, a channel connected to the webstore praised two bank robbers who injured 12 police officers and wounded eight bystanders in the 1997 North Hollywood shootout. The neo-Nazi propagandist has also supported acts of violence on Telegram, posting the manifesto of the October 12, 2022, Bratislava shooter, glorifying the man accused of murdering several members of an Ontario Muslim family in July 2021 and urging his followers to take inspiration from the December 27, 2021, Denver shooter.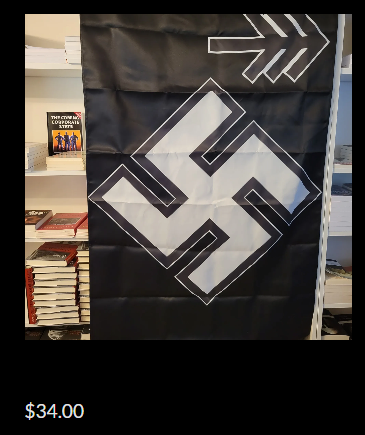 A swastika flag for sale on the GoDaddy powered webstore.
Extreme Right Users on Telegram Create Channel Supporting Brandon Russell and Spread Contact Information for Clendaniel
CEP researchers located a Telegram channel that has posted messages and content supporting Brandon Russell, the former leader of the Atomwaffen Division (AWD), who was arrested in February for conspiring to destroy electrical substations. The channel, created on March 5, contained news articles regarding recent attacks on the power grid and pages from accelerationist books encouraging attacks on electrical facilities. The channel also posted a link to a website that supports the AWD successor group National Socialist Resistance Front.
On March 20 and 21, approximately eight other Telegram channels posted prison contact information for Russell's co-conspirator, Sarah Beth Clendaniel. The post stated that it was important for the extreme right to show support while she awaits trial, regardless of whether one agrees with her actions. The original post was viewed over 3,700 times.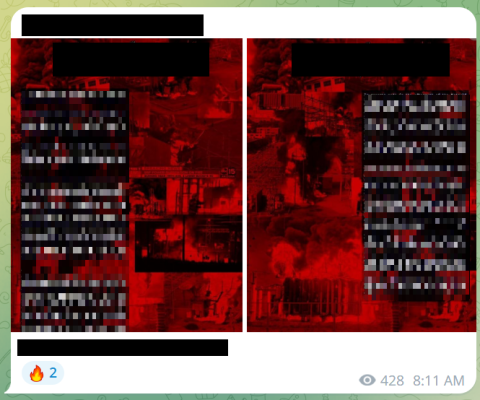 Pages from a neo-Nazi accelerationist guide encouraging attacks on the power grid posted on the Telegram channel supporting Russell. Screenshot taken on March 23.
California Neo-Nazi Group Announces New Croatian Chapter
On March 12, a California neo-Nazi group broadly affiliated with the active club movement announced on Telegram that they had a new chapter in Zagreb, Croatia. The main Telegram channel for the group posted a vetting chat for individuals in California, Georgia, Washington, and Zagreb. The group has previously conducted stickering campaigns, banner drops, and graffitied areas with white supremacist messages and has participated in a joint antisemitic harassment campaign while driving in a rented vehicle with a member of the Goyim Defense League.
White Supremacists and Neo-Nazis Celebrate Fourth Anniversary of Christchurch Terrorist Attack
On March 15, multiple extremist accounts and channels on Telegram and imageboards on the surface and dark web celebrated the fourth anniversary of the Christchurch attack, where a terrorist killed 51 people. Users posted memes and supported other acts of violence.
In searches for related content, CEP researchers located the full version of the live-streamed attack video on a library download site, as well as an accounts on Meta-owned Instagram that used a photo taken from the attack video as a profile photo and a separate Instagram account that posted a photo originally taken in 2020 threatening one of the attacked mosques.
CEP researchers also located a Twitter account created in October 2022 that glorified the Christchurch terrorist and a separate account that, several days before the fourth anniversary, posted a photo from the attack video in an anti-Muslim threat made to another Twitter user.
An audiobook version of the attacker's manifesto was located on Catbox.Moe. and a video was found on the same library download website, uploaded on March 22, 2023, that contained footage from the livestreamed Christchurch attack video. That video referenced James Mason's book Siege and included a montage supporting the neo-Nazi group National Socialist Order. CEP reported all content to relevant national authorities.
Users on 4chan Glorify Pittsburgh Synagogue Shooter As Trial Approaches
On March 22, users of the 4chan "politically incorrect" board glorified the man awaiting trial for killing 11 people and wounding seven others at a Pittsburgh synagogue in October 2018. The post was made as the media reported that the gunman's lawyers have claimed he has schizophrenia and brain impairments. In the 24 responses to the first post, 14 supported the attack on the synagogue, with multiple users encouraging other acts of violence against the Jewish community, four posts expressed opposition to the attack, and six posts were neutral or off-topic. The post was still available 24 hours later. 
ISIS Propaganda Video Released on Multiple Websites
On March 20, ISIS released a new propaganda video from their self-proclaimed Sahel province titled "Sons of the Fierce Battles." The video contains extensive combat footage that shows ISIS-affiliated forces engaging in combat against al-Qaeda and Malian forces and footage of several executions committed by ISIS. The video commemorates five ISIS leaders from the region who had been killed.
In addition to Telegram and RocketChat, CEP researchers located the video on seven other websites. CEP reported the video to Meta-owned Facebook, Ok.Ru, FromSmash, and the Internet Archive, all of which removed the content within 24 hours.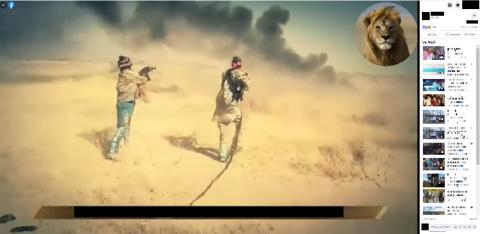 "Sons of the Fierce Battles" on Facebook. The video had over 1,100 views and had been on the social media platform for 20 hours when it was located on March 21. The video was modified to evade content detection, with an image on the top right of the screen covering ISIS logos and horizontal black lines on the bottom left of the screen added to the video.
Pro-ISIS Tech Group Posts Guide for Determining Password Breeches
On March 22, the pro-ISIS tech group Qimam Electronic Foundation (QEF) published a guide for determining whether a password breach compromised accounts. The post included advice on changing passwords, password integrity, and checking whether an account is safe. QEF has previously shared information on malware detection, encrypted communications, online security, and cryptocurrency.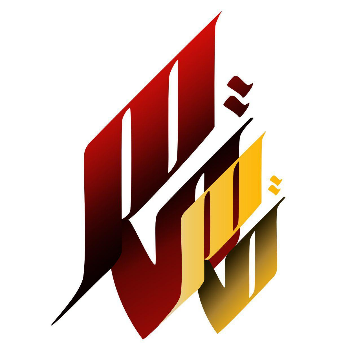 Qimam Electronic Foundation logo
Second Edition of Pro-ISIS Web Magazine Located
On March 14, the pro-ISIS Al Jauhar Media Center released the second issue of their web magazine Serat ul Haq. The main article condemned Muslim leaders in India who endorsed democratic practices and worked with their Hindu counterparts to create "communal harmony." The second article encouraged acts of violence in response to attacks against Muslims in Assam. Other articles in the second issue affirmed the importance of spreading pro-ISIS propaganda to counter mainstream media sources in India, sought to raise support for Kashmir, and condemned the Taliban for seeking to create diplomatic ties with Arab states and China. The latter was described as an ultimate betrayal due to China's persecution of the Uyghurs. The first issue of the web magazine was released on January 23.