For Immediate Release
Monday, December 19, 2022
(New York, N.Y.) — The Counter Extremism Project (CEP) reports weekly on the methods used by extremists to exploit the Internet and social media platforms to recruit followers and incite violence. Last week, CEP researchers located four new ISIS propaganda videos, consisting of pledges of allegiance to ISIS's new leader. CEP also located ISIS propaganda celebrating an attack on a Kabul hotel frequented by foreign nationals, a pro-ISIS Telegram account created to share phone numbers to create social media accounts to spread pro-ISIS social media content, and a cryptocurrency dictionary posted on a bulletin board-style website by the pro-ISIS tech group Qimam Electronic Foundation (QEF).
In addition, CEP researchers located 15 accounts that posted white supremacist, neo-Nazi, anti-Muslim, and/or antisemitic content on Instagram, and a Telegram chat group connected to a channel that provides information on using lasers to project antisemitic messages.
ISIS Releases Four Propaganda Videos
ISIS released four propaganda videos during the week of December 11 to 17. The first video, from the group's self-proclaimed Sahel province, was released on December 12. Titled "And God Will Surely Support Those Who Support Him," the video shows ISIS groups in Niger, Burkina Faso, and Mali pledging their allegiance to ISIS's new leader, Abu al-Hussain al-Hussaini al-Qurashi. The video was released on Telegram, Rocketchat, and at least 13 other websites. CEP reported the video to GoFile.Io, File.Fm, FromSmash, Mail.Ru, and Facebook. GoFile.Io, File.Fm, FromSmash, and Mail.Ru removed the video after CEP reported it. Facebook removed one video upload, but did not remove another.
ISIS's self-proclaimed Iraq province released a similar propaganda video on December 15 with an identical title. The video also shows multiple groups of ISIS fighters pledging their allegiance to the new ISIS leader. On December 16, ISIS's self-proclaimed Khorasan province released a video showing 17 different groups also pledging their loyalty, and the following day, the terrorist group's self-proclaimed Somalia province also released a pledge of allegiance video.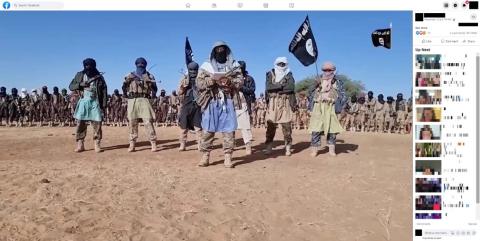 ISIS Sahel video on Facebook. Screenshot taken on December 15.
ISIS provinces also recently released photosets showing fighters pledging allegiance to the terrorist group's new leader. Multiple provinces will likely continue to release videos showing pledges of loyalty. ISIS provinces had a similar campaign in March 2022 after Abu Hasan al-Hashimi al-Qurashi was named the group's caliph.
ISIS and Supporters Celebrate Attack on Kabul Hotel
ISIS and the group's online supporters celebrated the December 12 attack on a Kabul hotel known for its popularity with Chinese nationals. According to the Taliban, the three attackers were killed. Other sources reported that at least 21 individuals were also wounded in the assault. ISIS claimed responsibility for the attack in an Amaq statement and released a 30-second Amaq video showing two attackers pledging their allegiance to ISIS's leader. The written Amaq claim of responsibility specifically stated that the attack targeted "diplomats and businessmen from...China."
On Telegram, ISIS online supporters cheered the attack and mocked an earlier statement from China's ambassador to Afghanistan that the country was "pleased with security in Afghanistan." ISIS supporters stated that the attack was in revenge for China's persecution of Uyghurs and accused the Taliban of lying about the number of people killed or wounded. ISIS supporters also celebrated the announcement from the Chinese Embassy in Afghanistan that Chinese citizens should leave the country.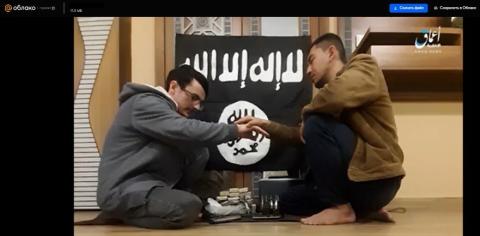 Amaq video featuring two of the attackers on the cloud.mail.Ru site. The video was removed after CEP reported it.
Pro-ISIS Telegram Account Offers Phone Numbers For Profile Creation
CEP researchers located a Telegram group created to provide phone numbers for ISIS supporters in order to create accounts on Telegram, Discord, Instagram, Twitter, and other platforms. The administrator claimed they had provided the terrorist group's online supporters with fake phone numbers for years. Receiving numbers requires sending proof of a pledge of allegiance to ISIS. The admin also offered tips on information security.
Pro-ISIS Tech Group Publishes Cryptocurrency Dictionary
On December 14, the pro-ISIS tech group Qimam Electronic Foundation (QEF) published a cryptocurrency dictionary on a bulletin board-style website. The post included explanations of terminology related to the crypto market. On December 14, the U.S. Department of Justice charged four individuals with conspiracy to provide cryptocurrency to ISIS in a scheme involving Bitcoin and online fundraising and payment services. QEF recently warned against using an unsafe mobile browser and has previously shared information on encrypted communications and online security.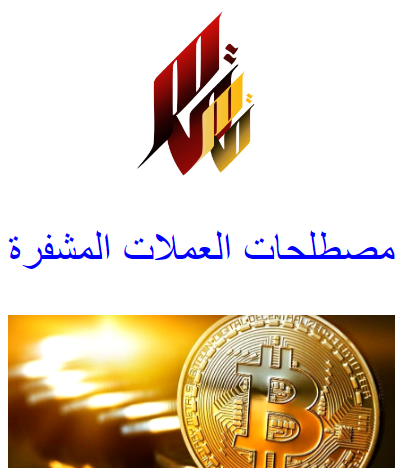 Qimam cryptocurrency terminology guide.
White Supremacist, Neo-Nazi, Anti-Muslim and Antisemitic Content Located on Instagram, Including Footage From Christchurch Attack
In a sample of content located on Meta-owned Instagram on December 14, CEP researchers located 15 accounts that posted white supremacist, neo-Nazi, anti-Muslim, and/or antisemitic content. One account used a photo of the Christchurch terrorist as a profile photo and another posted an approximately 20-second video glorifying the Christchurch terrorist, which included footage from the attacker's live-streamed video. This is not the first instance of CEP locating footage of the attack on Instagram. In March 2021, CEP located an account that posted an approximately 30-second clip from the Christchurch terrorist attack that was slightly modified so that the attacker made a different vocal statement.
Other profiles that CEP located on December 14 posted anti-Black, anti-Muslim, and antisemitic content, including memes, drawings, and video clips. Accounts also made posts promoting Holocaust denial, neo-Nazism, and advocating for violence against Jews. One account that uploaded a large quantity of neo-Nazi content promoted James Mason's book Siege. Three accounts posted years-old propaganda from the Atomwaffen Division, one of which linked to a Holocaust denial video on another platform in the profile description. Another account posted memes promoting attacks on electrical infrastructure.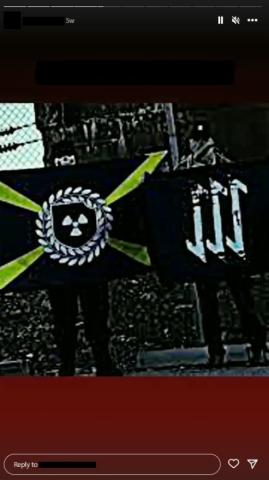 Instagram story post promoting the Atomwaffen Division and The Base posted by an account that referenced neo-Nazism in the handle. Located on Instagram on December 14.
The accounts had between zero and 9,475 followers, with an average of 880. The profile that posted the video containing footage from the Christchurch attack had over 50 followers.
CEP reported 13 accounts directly to Instagram and referred an additional two accounts to relevant national authorities. Approximately five days later, nine of the 13 accounts that CEP reported directly to Instagram were still online.
Neo-Nazi Chat Group Offers Advice on Using Lasers to Project Messages
CEP located a Telegram chat connected to a channel that provides information on using lasers to project antisemitic messages. Individuals associated with the channel have used lasers in October and November in Florida to display antisemitic messages on buildings and in support of a Florida neo-Nazi group and a chapter of the Proud Boys. The chat group has provided members with tips on using and acquiring lasers to be used in additional locations. In Sweden, the Nordic Resistance Movement has previously used lasers to display Holocaust denial messages on the outside of a synagogue.