northern ireland
Body
CEP Senior Advisor Ian Acheson writes: "Nobody has ever been brought to justice for any of these murders. If the present government's reckless proposals on amnesty are forced through Parliament, no one ever will be in any meaningful way. Republican terrorists do not have the monopoly on suffering or bestiality – plenty more of this sort of horror was inflicted by Loyalists. But the determination of the IRA cell to wipe out this male bloodline and their horrifying joyful glee on 'mission accomplished' is a landmark of sectarian hatred."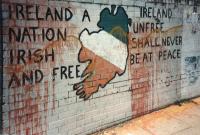 September 8 began the start of the trial of 20 people accused of carrying out the November 13, 2015, Islamist terror attacks in Paris that killed 130 people. A victims' representative summed up the obligation of the French state to the hundreds...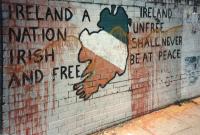 It's not easy being secretary of state for Northern Ireland. The province, still unreconciled after a 30-year insurgency that ended in 1998, also sits on the remaining fault line of the United Kingdom's departure from the European Union. The British...
Daily Dose
Extremists: Their Words. Their Actions.
In Their Own Words:
Our resistance will not break, and our response will come soon.
Jan. 26, 2023
View Archive
Stay up to date on our latest news.
Get the latest news on extremism and counter-extremism delivered to your inbox.