David Anderson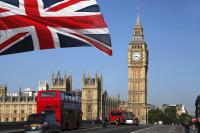 In March, David Anderson Q.C. and Lord Carlile of Berriew Q.C. appeared before the Human Rights Committee in Parliament to discuss the human rights ramifications of the U.K. Government's PREVENT programme, which aims to safeguard people from the...
Daily Dose
Extremists: Their Words. Their Actions.
Fact:
On June 10, 2018, the Houthis launched a missile from Yemen at Saudi Arabia's Jizan province, killing three civilians.
View Archive
Stay up to date on our latest news.
Get the latest news on extremism and counter-extremism delivered to your inbox.