On March 8, 2016, 29-year-old American combat veteran Taylor Force was brutally murdered in a Tel Aviv stabbing spree that wounded 10 other people. The attacker, 22-year-old Bashar Masalha of the West Bank, was shot dead by Israeli police. A native of Lubbock, Texas, Force graduated from West Point in 2009 and served tours of duty in Iraq and Afghanistan. He was in Israel on a trip with his Vanderbilt University classmates.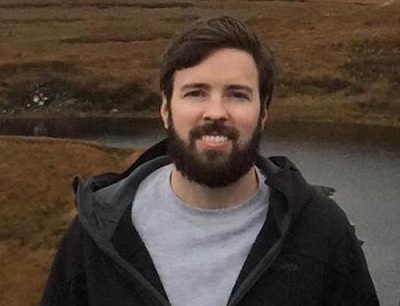 While Force's family was left to mourn his slaying, Masalha's family reportedly began earning a monthly salary from the Palestinian Authority (PA). Masalha's family is but one of many receiving these stipends from the PA, colloquially known as "pay-for-slay." Palestinian government money is paid out to terrorists serving sentences in Israeli prisons, as well as to the families of any Palestinian killed by Israel, including terrorists killed carrying out a terror attack. Like Masalha.
In July 2017, the Times of Israel reported that—based on numbers provided by the PA Finance Ministry—the PA's budget allocated more than $344 million for so-called martyrs' payments to prisoners and families of those "killed or wounded in the struggle against Zionism." Of the $344 million, about $153 million was allocated to current and former prisoners, while $191 million was earmarked for "families of martyrs," an increase of more than $16 million over the previous year.
It is an odious practice that encourages and rewards terrorism. Inspired by the tragic death of Taylor Force, the U.S. Congress is pushing the PA to end these payments by threatening to cut off American aid. Introduced in the House of Representatives and in the Senate in 2017, the Taylor Force Act conditions U.S. aid on the PA taking steps to end the financial incentive to carry our violence and terrorism against Israeli and U.S. citizens. The bills specifically call for an end to payments to the families of those imprisoned after being convicted of terrorist acts or who died while carrying out terrorist acts.
The U.S. government is the largest donor to the PA, though its payments are indirect. Overall, since the creation of the PA in 1994, the U.S. government has contributed more than $5 billion in bilateral economic and non-lethal security assistance. U.S. aid, is divided into three categories: development and humanitarian assistance through USAID, economic assistance for law and order, and support for the U.N. Relief Works Agency (UNRWA). In fiscal year 2016, the U.S. government contributed $290 million to the PA through USAID and $54.8 million for security and justice assistance.
The House passed the Taylor Force Act in December. Senate sponsor, Senator Lindsay Graham, believes it will pass soon as part of an omnibus spending bill.
Support for the bill is not universal in Israel. More than 100 Israeli generals spoke out last year warning that the denial of U.S. economic aid to the PA could leave it unable to fund infrastructure projects and cause massive budget gaps, hastening its economic collapse and fostering chaos and insecurity.
Furthermore, Palestinian security cooperation has helped Israel maintain relative calm in the West Bank. Without a functioning PA, the West Bank could fall into anarchy, allowing Hamas—or something worse—to seize control. Should that scenario play out, Israel would have no choice but to reassert its military authority throughout the territory to prevent Hamas from seizing power. Commanders for Israel's Security, the group of Israeli generals and senior intelligence officials behind last year's protest against the bill, has called for the bill's details to be changed to prevent this scenario. Similarly, an August 2017 op-ed co-authored by CEP Board Member Ambassador Dennis Ross called for incentivizing the PA to reform, rather than punishing it.
The pernicious practice of so-called martyrs' payments must end, there is no disagreement on this point. The question is how?