‹ Go back to leadership page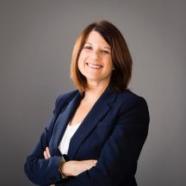 Deborah has been an educator for over twenty years, working in both elementary and high schools as well as in adult education. She has also held various public librarian roles. Deborah has Master's degree in English and Philosophy and a Postgraduate diploma in Education.
Daily Dose
Extremists: Their Words. Their Actions.
Fact:
On June 10, 2018, the Houthis launched a missile from Yemen at Saudi Arabia's Jizan province, killing three civilians.
View Archive
Stay up to date on our latest news.
Get the latest news on extremism and counter-extremism delivered to your inbox.