For Immediate Release
Wednesday, November 18, 2020
(New York, N.Y./Berlin) – The recent ISIS terrorist attack in Vienna was a reminder of the threat posed by the ongoing presence of extremist Islamist networks in Europe. The alleged perpetrator identified as Kujtim Fejzulai—a wannabe foreign terrorist fighter (FTF), who attempted to join ISIS in Syria as late as 2018—seems to have been a member of such a network in Austria. Fejzulai conducted his attack after serving a prison sentence for his attempt to join ISIS but was granted early release. This underscores the threat emanating from radicalized terrorist prisoners who might re-engage in terrorist activities upon release. Moreover, Fejzulai's unsuccessful attempt to travel to Syria once again puts the issue of ISIS FTF returnees, releasees, or wannabes in the spotlight of European counterterrorism efforts.
The Counter Extremism Project (CEP) continues its ongoing series of events focusing on foreign (terrorist) fighters from various ideological backgrounds. During this webinar, CEP will take stock of how different Western European states address the ongoing issue of the FTFs and returnees. What programs and strategies have states developed and how could their policies be improved? What can we expect as more and more convicted terrorists from ISIS's peak in 2015-2016 are completing their prison sentences and are scheduled to be released?
Finally, it is useful to contrast the experience of addressing the issue of extremist Islamist FTFs with that of returnee foreign fighters who have a violent extreme right-wing background. These individuals were involved in the conflict in Ukraine and returned home often facing little to no legal repercussions. What are the current policies addressing this issue? Are they effective, can they be improved upon, and what can we expect in the future?
Contrasting the two Western experiences will offer a comparative outlook on how states address the issue of their citizens deploying to foreign conflicts and the inherent long term threats connected to the phenomenon of foreign (terrorist) fighters after they return home.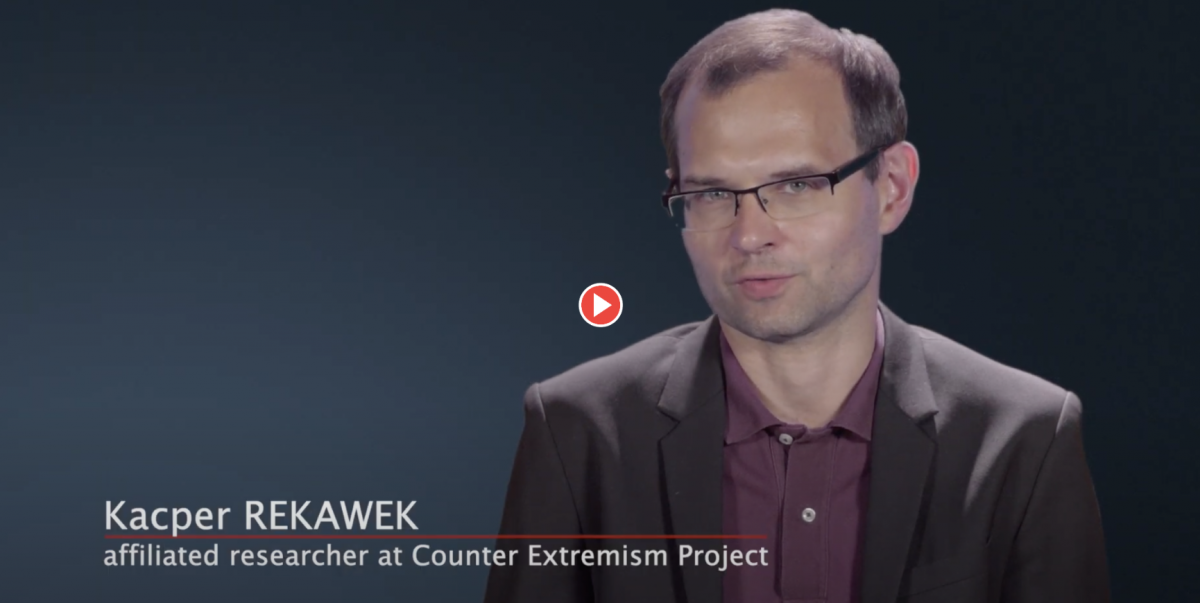 The Afterlives of Extremist Foreign Fighters in Ukraine -- by Kacper Rekawek, PhD
This event will be conducted in English via Zoom on November 30, 2020 at 10:00 a.m. ET / 16:00 CET.
Speakers:
Tanya Mehra, Senior Project Leader / Senior Research Fellow, International Centre for Counter-Terrorism (ICCT)
Current European repatriation and prosecution policies for returning extremist Islamist FTFs
Kacper Rekawek, Associated Researcher at CEP and Associated Fellow at GLOBSEC
Current European policies dealing with returned extreme right-wing foreign fighters
Moderator:
Dr. Hans-Jakob Schindler, Senior Director, CEP
If you would like to take part in this event, please register at this link:
https://us02web.zoom.us/webinar/register/WN_6s68Tv6VRLCRJNJq8Fxnag
Please feel free to forward this invitation to your contacts and colleagues with an interest in the subject.