‹ Go back to leadership page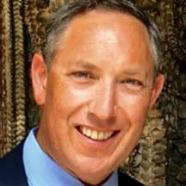 Mr. Silber is a founder and principal at the Guardian Group, a security and intelligence advisory firm.  He is professional global political risk and intelligence analyst and has more than 20 years of experience creating, building and leading analytic teams and organizations dedicated to providing high-end finished intelligence, bespoke consulting and advisory work for a wide range of corporate, financial and governmental clients. He is a regular commentator on political risk and terrorism related issues for both print and broadcast news outlets.
At FTI Consulting, Mr. Silber was the founder and head of the Geopolitical Intelligence practice. Before FTI, he served for more than three years as the Executive Managing Director of the Threat Intelligence and Data Analytics practice areas at K2 Intelligence.
Prior to his work at K2, Mr. Silber served as Director of Intelligence Analysis at the New York City Police Department ("NYPD") and was responsible for building out and managing the Analytic and Cyber Units. He supervised the research, collection and analysis for the Intelligence Division's entire portfolio of ongoing terrorism related investigations and was responsible for strategic assessments of emerging and future threats to the City of New York. Mr. Silber was involved in internal planning, development and new unit creation for the department and initiated and managed relations with foreign intelligence and law enforcement agencies.
Mr. Silber has presented on behalf of the NYPD to the White House, the National Security Council, the Central Intelligence Agency, the Federal Bureau of Investigation, the National Counter Terrorism Center, and has testified before the U.S. Senate and House of Representatives. He also co-authored the 2007 NYPD report "Radicalization in the West: The Homegrown Threat," and is the author of The Al Qaeda Factor: Plots Against the West, published in 2012 by the University of Pennsylvania Press.
Mr. Silber is a visiting lecturer at Columbia University's School of International and Public Affairs ("SIPA") where he teaches a course on Modern Urban Terrorism. He also serves on the Dean's Advisory Board at SIPA and is a member of the Council on Foreign Relations.  He is the chief executive of Parallel Networks, a new non-profit committed to working with former terrorists to combat violent extremism.
Mr. Silber received his B.A. from the University of Pennsylvania before spending nine years in corporate finance as a partner at The Carson Group and later as a principal at Evolution Capital, LLC, a boutique investment bank. Following his work in corporate finance, Mr. Silber earned his M.A. in International Relations from Columbia University.
Daily Dose
Extremists: Their Words. Their Actions.
Fact:
On June 10, 2018, the Houthis launched a missile from Yemen at Saudi Arabia's Jizan province, killing three civilians.
View Archive
Stay up to date on our latest news.
Get the latest news on extremism and counter-extremism delivered to your inbox.