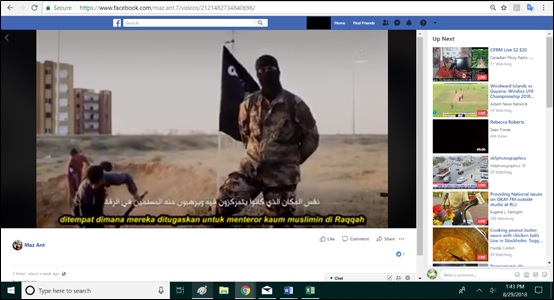 The Counter Extremism Project (CEP) set out a number of recommendations ahead of the release of the European Commission's proposal on removal of terrorist content online in autumn 2018. CEP has embarked on extensive analyses using its hashing technology, eGLYPH, which found substantial amounts of terrorist content on YouTube and has shown that there are significant gaps in how companies are dealing with some of the worst content. CEP's eGLYPH technology detects known extremist images, video, and audio files through "robust hashing" by extracting a distinct digital signature from an image and comparing it against all other images encountered online. It serves to streamline and accelerate the flagging and removal of extremist content online.
In a position paper, CEP reiterates that online platforms are not doing enough to tackle extremist content online. While some progress has been made compared to a few years ago, there are still significant gaps by companies in the development and deployment of technology to quickly and accurately find and remove terror-related content. CEP recommends that:
It is of utter importance to use automated technology along with the necessary human verification capabilities when identifying and tackling illegal content online.
Technology firms must be more transparent regarding its hashing efforts.
Platforms must be proactive in content monitoring.
"Time online" should not be the only metric used to gauge tech's progress in combatting terrorist propaganda. CEP has found that in many cases, ISIS videos removed within two hours still received dozens and, in some cases, hundreds of views. 
CEP believes that policymakers must continue to pressure technology companies to take more responsibility for the direct and measurable harm coming from the abuses on their platforms. Therefore, CEP welcomes the European Commission's intention to prioritise legislation that would force online platforms such as Facebook, Google/YouTube, and Twitter to take down illegal content within given time limits.