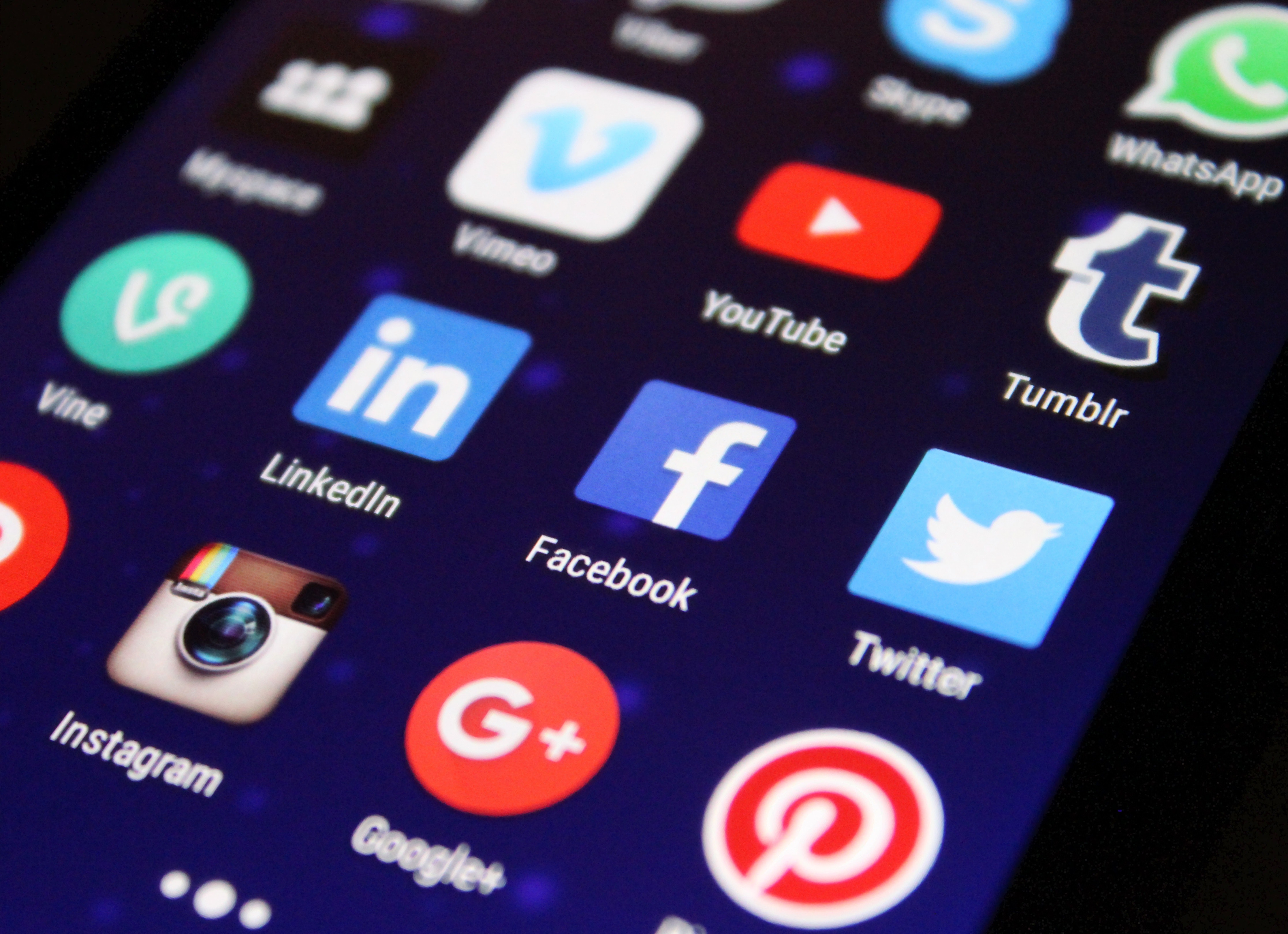 Official extremist group propaganda materials are easily disseminated and accessed on the Internet. The individuals documented in this report accessed extremist group propaganda on a variety of social media platforms, including Facebook, Twitter, YouTube, Tumblr, Google Plus, Skype, Paltalk, and WhatsApp. Several individuals also played a part in further propagating extremist propaganda materials. Of the 168 individuals documented by CEP, at least 51 disseminated propaganda materials either online, in person, or via mail, and 59 viewed or discussed propaganda materials with another individual.
Daily Eye on Extremism
November 15, 2019
"The United States is promising not to abandon the fight to eradicate the Islamic State terror group, while pushing allies to take more responsibility for foreign fighters and for rebuilding Iraq and Syria. Secretary of State Mike Pompeo made the pledge Thursday at the start of a meeting of the Defeat IS coalition, rejecting criticism that leadership has been lacking since the U.S. first began withdrawing forces from northeastern Syria. "You all know we must keep taking the fight to ISIS. So do we," Pompeo told ministers from more than 35 countries and organizations. "We took out [IS leader Abu Bakr al-]Baghdadi and his would-be successor," Pompeo added of raids last month that wiped out the terror group's top two officials. "Ask each of them whether there's a deficit in American leadership." The defiant tone came with just 31 of the Defeat IS coalition's members in attendance, and U.S. and Western intelligence and defense officials warning the threat from IS, also known as ISIS or Daesh, is rising. U.S.-backed forces in Syria liberated the last of IS-held territory this past March, putting an end to the terror group's self-declared caliphate."
Voice Of America: US Vows To Stay In The Lead Vs. Islamic State
"A federal judge on Thursday ruled that Hoda Muthana, a 25-year-old woman born in New Jersey who joined ISIS in 2014, is not a US citizen. Judge Reggie B. Walton of the Federal District Court for the District of Columbia dismissed a lawsuit brought forward by Muthana's family in the hopes of retrieving her and her 2-year-old son from a refugee camp in Syria. On Thursday, Walton said there was sufficient evidence indicating that Muthana was born while her father held diplomatic status in the US. Muthana has faced criticism for her decision to travel to Syria and for promoting ISIS propaganda during her time with the group. According to the Counter Extremism Project, Muthana posted photos on Twitter in 2014 announcing an intention to burn her US passport and called for violent attacks in the US."
Business Insider: A Federal Judge Ruled That New Jersey-Born, ISIS-Bride Hoda Muthana Is Not A US Citizen
"ISIS has released a guide to assassinate world leaders, urging lone wolves to pose as journalists so they can carry bombs and unleash terror attacks on politicians, according to a report. The pro-ISIS Quraysh Media released the chilling how-to guide titled "Ways To Assassinate Leaders," which provides three ways for would-be jihadists to execute "leaders, officials and military commanders," according to the Daily Mail. "The mujahid brother, dressed up in the journalist's clothes, may participate in news conferences, forums and meetings which may enable him to target key enemy figures," according to the guide cited by the Middle East Research Institute. "He may also use the camera as an explosive device or to hide a weapon inside it," it adds. Another tactic urges the use of sniper rifles to attack VIP convoys from high vantage points. "A lone wolf may disrupt the convoys of commanders or their places of assembly by attacking them using machine guns or Molotov bombs," the poster says. "They may also carry out such operations using blade weapons or carry out this operation from high places." And a third strategy involves scoping out a potential area to attack and monitor a convoy's route to expose security flaws that also would allow the attacker to consider a "withdrawal plan."
New York Post: ISIS Urges Lone Wolves To Pose As Journalists To Assassinate World Leaders
"A Missouri man who came to the U.S. from Bosnia was sentenced Thursday to eight years in prison for supporting terrorists, including an ISIS leader in Syria. Ramiz Zijad Hodzic, 45, of St. Louis County, pleaded guilty last spring to backing Bosnian-American Abdullah Ramo Pazara, who left Missouri for Syria in 2013 and died fighting for ISIS, authorities said. Hodzic sent cash and military equipment to several Middle Eastern countries and Pazara between 2013 and 2015 that furthered ISIS's efforts, prosecutors said. His attorney asked for a lighter sentence, saying Hodzic mostly sent Pazara supplies like socks and that he loved the United States, The St. Louis Post-Dispatch reported. Three of Hodzic's co-defendants have already been sentenced. His wife and another defendant who pleaded not guilty await sentencing. Hodzic will be deported after his prison term, authorities said."
Fox News: Missouri Man From Bosnia Who Aided ISIS Gets 8-Year Prison Term, Faces Deportation
"Two months after President Trump declared U.S.-Taliban peace talks "dead," diplomacy with the Afghan insurgents is reviving. With the administration already having negotiated a framework agreement with the Taliban, the key question now facing Washington is whether simply to dust off the settlement that was shelved in September or seek substantial revisions. The Taliban's position is clear: It maintains that the text from earlier this year "contains answers to all issues" and "only needs signing and implementation." Yet the Taliban's enthusiasm for the deal underscores why the White House should reconsider its terms. The predicate for any acceptable peace agreement with the Taliban ought to be their total, unequivocal break with international terrorism. It was, after all, two decades ago, when the Taliban was in power in Afghanistan, that its sheltering of al-Qaeda made possible the 9/11 terrorist attacks, and it was the Taliban's subsequent refusal to hand over Osama bin Laden that forced the United States to invade. The experience of recent coalition military operations in Afghanistan, moreover, underscores that al-Qaeda's links to the Taliban remain strong. Under the deal Trump set aside in September, the Taliban appeared willing to promise that Afghan territory under their control would never again be used to launch terrorist attacks against the outside world."
The Washington Post: Trump Was Right To Abandon The Taliban Peace Deal. Here's What A Good One Would Look Like.
"iFunny is an obvious target for extremist groups because modern-day propaganda comes in meme form, and websites with young audiences are ripe for grooming, said Joshua Fisher-Birch, a research analyst at the Counter Extremism Project. "iFunny caters to a young and online demographic, which correlates to many white supremacist accelerationist groups," said Fisher-Birch. "There's also a lot of content on the site involving ironic displays of white supremacism, which helps create a space where some users might be susceptible to individuals pushing a white supremacist accelerationist agenda."
Vice Views: Neo-Nazi Terror Groups Are Using iFunny To Recruit
Daily Dose
Extremists: Their Words. Their Actions.
Fact:
On November 15, 2018, the Taliban carried out a surprise attack on an army base in Afghanistan's Farah province, killing at least 40 security personnel.
The Counter Extremism Project acts to shine a light of transparency and accountability on those persons, businesses and institutions that financially underpin the activities of extremist groups.
Learn More