Member of the European Parliament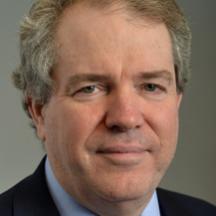 European Conservatives and Reformists Group
Former Vice Chairman of the Delegation for relations with the NATO Parliamentary Assembly, Current Member of the Foreign Affairs Committee, Member of the Human Rights Sub-Committee.
Conservative Spokesman on Foreign affairs and Human Rights and ECR Group Foreign Affairs Coordinator.
Educated at Bradfield College, Berks followed by Balliol College, Oxford (1976-1980, MA (Hons)) and Middlesex Hospital Medical School, London University MB BS (1980-1983). He is a Member of the Royal College of Psychiatrists.
He holds an Hon PhD from Yerevan State University.
Charles practised as an NHS Consultant Psychiatrist, and was also a Senior Lecturer at UCL Medical School, until he was elected as Member of the European Parliament for London in 1999 where has served to date over 4 mandates.
Amongst other positions, Charles is European Parliamentary adviser to the UK Overseas Territory Association, and was appointed a Commissioner for Human Rights of the UK Conservative Party in November 2011. He Is Chair of the EP Friends of Kurdistan and Hon President of the Friends of Taiwan.
Foreign Honours include: Freeman of the City of London (2000); Knight of the Order of Merit of Ukraine (2006); Medal of Mkhitar Gosh of the Republic of Armenia (2009) and Presidential Medal of Gratitude of Armenia (2017); Grand Officer of the Order of San Carlos of the Republic of Colombia (2010); Medal of Honour of the Legislative Yuan of Taiwan (2011) and Order of the Brilliant Star with Grand Cordon (2014) (ROC). Presidential Order of Excellence of Georgia (2013).
He speaks fluent Portuguese, Spanish, Italian and French. He is married with three children