Anwar al-Awlaki's Violent Legacy
Who is Anwar al-Awlaki?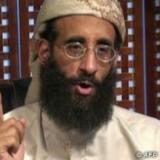 U.S.-born al-Qaeda extremist Anwar al-Awlaki has for years served as a radicalizing figure for U.S. and European extremists. On September 30, 2011, Anwar al-Awlaki was targeted and killed in a U.S. drone strike in Yemen. Nonetheless, his lectures remain online—including on YouTube—and have continued to inspire Westerners to terror, both before and after his death.
CEP has long been alarmed by the ongoing presence and availability of Awlaki's lectures on YouTube. As of September 2017, a search for Anwar al-Awlaki on YouTube continues to yield 70,000 search results, including Awlaki's most incendiary lectures. Below are a collection of CEP resources regarding Awlaki's harmful impact, his ongoing presence on YouTube, and efforts we can make to reduce the threat of terrorist recruitment online.
Anwar al-Awlaki's Ties to Extremists
Anwar al-Awlaki has been cited as an influence in dozens of U.S. and European terrorism cases. Among those inspired by Awlaki were the 2009 Fort Hood shooter, the 2013 Boston bombers, the 2016 Chelsea bomber, and dozens more. See CEP's Anwar al-Awlaki's Ties to Extremists resource for more.
"[J]ihad against America is binding upon myself, just as it is binding on every other able Muslim." – Anwar al-Awlaki's Message to the American People lecture, available on YouTube
Anwar al-Awlaki Online
Since January of 2016, CEP has conducted a quarterly audit of YouTube's platform to track and monitor the ongoing ways in which Awlaki's content remains accessible, ubiquitous, and often promoted on YouTube's platform. As of September 2017, Awlaki's content remains consistently and readily available on YouTube.
"Who are the ones who are willing to terrorize the kuffar [non-believers]?" – Anwar al-Awlaki's Constants on the Path of Jihad lecture, available on YouTube